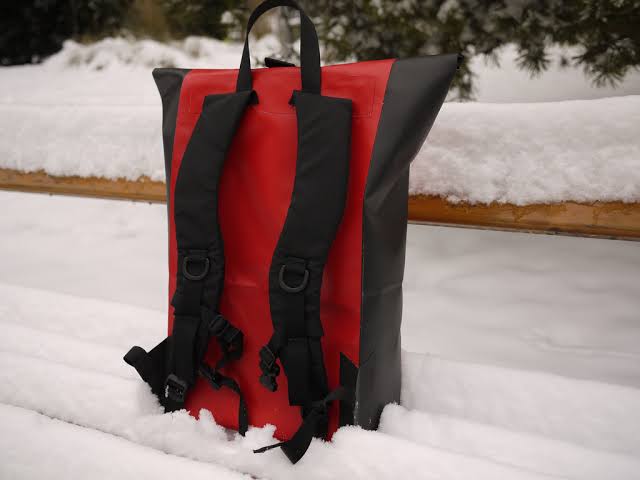 Do you spend a lot of time outdoors or traveling, and need a backpack that can keep up?  Whether you enjoy hiking, trips to the lake, mountain climbing, or are always on the go to new destinations, having the best waterproof backpacks can come in handy when you're faced with the elements on a consistent basis.
List of Best Waterproof Backpacks in 2020
There is no bad weather in nature, but there is one thing that could cloud your mood: these are wet things. However, this is all preventable by picking up the right accessory for carrying your things. The best waterproof backpacks are a terrific option. They are convenient, roomy, functional and also, due to the difference in shapes and designs, are suitable for almost any kind of activity.
When planning your adventures, almost everybody faces a large selection of backpacks to choose from, and can often get overwhelmed by the sheer amount of choices. However, our task is to help you figure out what you need and match your needs with those offered by the best manufacturers on the market. Ready? Read on!
At a Glance: Best Waterproof Backpack
IMAGE
DIVE LIGHT
DETAILS
 

Size: 46

H, 28W, 24D

Spaciousness:

20L

Price:

$$

Check Price

Size:

48H, 23W

Spaciousness:

35L

Price:

$$

Check Price

Size:

48.5H, 29.5W, 7.3D

Spaciousness:

30L

Price:

$$

Check Price

Size:

38cm-66cm/H, 17.5cm-30cm/W

Spaciousness:

5L, 10L

Price:

$$

Check Price

Size:

61H, 30W

Spaciousness:

22L

Price:

$$

Check Price

Size:

40/48cm Height

Spaciousness:

25L, 35L

Price:

$$

Check Price

Size:

68H, 18W, 32D

Spaciousness:

30L

Price:

$$

Check Price

Size:

50H, 23W, 30D

Spaciousness:

25L

Price:

$$

Check Price

Size:

68.5H, 47W

Spaciousness:

33L

Price:

$$

Check Price

Size:

53H, 20W, 37D

Spaciousness:

39L

Price:

$$

Check Price
13 Best Waterproof Backpacks in 2020
The Overboard Waterproof Pro-Sport Backpack is an excellent option no matter what type of sports or activities you're getting into. A strong and dependable backpack made of PVC and covered with nylon, this backpack is incredibly durable and can withstand weights of up to 20kg, which will allow you to load it with everything you need when you travel.
And there's no need to worry about your gear. Durability, spaciousness, and a waterproof coating are the 3 main characteristics of this backpack, with each seam being welded shut, allowing for maximum impermeability. A water repellent coating protects your belongings not only from water, but also from dirt, snow, and sand.
Another thing to note about this bag is that when released into the water, the backpack does not sink, but keeps afloat. Also, the front pocket creates a small extra space for things that are not water sensitive.
On the sides there are mesh pockets in which you can store water bottles, and inside you will also find a hanging zipper pocket for things like keys, your wallet, and valuables, so they don't mix with your smelly workout clothes or hiking boots.
On the exterior you'll find a reliable top carry handle, as well as a back panel that is not only comfortable, but also has a custom air-flow design to limit sweating.
The padded lumbar, shoulder straps, and back, make this a solid choice for long distances. One thing we liked about this backpack is that it has an adjustable waist strap that can be utilized as well. Opening and closing the backpack is simple: its cover twists and closes with a zipper, which firmly covers the entire contents of the backpack.
Shoulder straps are also an advantage because they are light and don't cause any discomfort, no matter how much stuff you've packed in there. Besides, there is a lap belt that can be adjusted in case you do need some additional support.
Overall, this is a strong, durable backpack that can be used for a variety of activities and adventures. Plus, with the 20 liters of capacity, you'll have plenty of room to pack your gear.
Large color spectrum
Spacious
Multifunctional
Durable
Limited interior compartments
The Earth Pak Waterproof Backpack is a multi roomy 35L or 55L backpack made from 500D PVC. A little less pricey compared to similar options, but at the same time, a comfortable and lightweight that is suitable for outdoor activities (fishing and kayaking), and hiking.
In addition to the main compartment, this backpack has many additional add-ons, including the IPX8 waterproof case for a mobile phone of any size, as well as MOLLE system looping on the front, which provides anchor points that you can latch onto when you're biking, boating, or kayaking.
The backpack opens and closes through twisting its upper part and fastening clips on the sides. The front also has a large pocket that can hold small items that are used most often, while also protecting them from water and dirt.
One thing we liked about this dry bag is that even though it can hold an impressive amount of stuff, your back will not suffer because the concave backing for the back is very soft and holds its shape, no matter what you put inside. Also, thanks to the chest and waist belts, carrying this backpack is comfortable and doesn't put too much stress on your back.
Overall, this is a great bag for those looking for an inexpensive option and find themselves out on the water a lot, whether that be boating, kayaking, or other water sports.
Large amount of storage
Waterproof phone case
Padded back support
Anchor points to latch onto
Not meant to be completely submerged
FE Active is an eco-friendly backpack for hiking, as well as for water sports and leisure, able to withstand the harshest weather conditions. Despite its low price point, the backpack is made of high-quality marine grade 5mm PVC Tarpaulin.
This extremely light (only 2lbs.) 30L backpack has side pockets for bottled water, as well as secret pockets on the shoulder straps. Inside there is a small pocket in which you can put your keys, phone, or other trifles. An improvised pocket on top of the backpack can hold bulky items such as outerwear, hats, and more.
The backpack is light but durable, as it's treated with welded stitching that is able to withstand heavy loads. The bottom of the backpack is also durable, and the dorsal lining provides an even weight distribution for your comfort.
When it comes to the shoulder straps, we found them to be quite durable, and are able to be adjusted to fit your measurements. Plus, there are also the chest and waist belts which will add comfort once the backpack is loaded with gear.
Overall, this is a very stylish bag that is great for those that venture out on the water a lot, especially for things like kayaking or boating trips. So, if you want something that looks good, feels good, and has ample room to hold a ton of gear, this is the bag for you.
Inexpensive
Eco friendly
Military-grade waterproof design
Durable
Mesh pockets are somewhat shallow
The MARCHWAY Floating Waterproof dry bag is a unique waterproof backpack made from a 500D ripstop tarpaulin, stitched with a durable seam, and is able to withstand immense pressure without the slightest bit of damage.
The cover of the backpack will protect your belongings not only from water, but also from sand or dirt, and the bag itself is capable of keeping out any water as long as it's not completely submerged.
As for size, you can choose from a variety of options, depending on what is suitable for your activity level: 5L, 10L, 20L, 30L, and 40L. One thing that's great about this bag is its easy operation. Just throw your gear in, roll it down tightly around 3-5 times, and plug the buckle for a complete seal.
Another thing we liked that some other models don't have, is that it floats. So, if you're big into kayaking, canoeing, or fishing, this is a great choice. Also, the adjustable shoulder strap make it easy to fit people of all sizes.
The main downside we noticed with this bag is that it doesn't have any side pockets. So, storing things like water bottles is a bit of a pain.
Overall, if you're looking for a cheap, but dependable dry bag to take with you while you're out on the water, you can't go wrong with MARCHWAY. Able to stay afloat, and built of strong material that doesn't rip, this is a fan favorite for many kayakers.
Inexpensive
Durable
Floats
Lots of colors to choose from
This is a minimalistic 100% waterproof backpack for outdoor activities or sports, which is made of high-quality PVC and holds 22 liters. Due to a stable coating, your belongings won't be threatened by dirt, sand or heavy downpour, and moreover, it won't sink when it enters the water.
One thing to keep in mind though is that the front pocket of this backpack is not waterproof, and therefore, not good for storing valuables in. As far as convenience goes, it has two mesh pockets on the sides that are perfect for water bottles. Like the best waterproof backpacks, the Chaos Ready Waterproof Backpack closes tightly through twisting and fastening on the clasps, which ensures a tight seal.
One thing we liked about this bag is that Chaos Ready offers a lifetime warranty if anything happens. So, if you're the adventurous type who likes to put a beating on your bag, you'll be covered with this backpack.
Overall, this is a solid backpack if you don't need a lot of bells and whistles. Perfect for paddleboarding, or going on day hikes, this is a bag that will last for years to come, or you can just replace it an get a new one free of charge.
Lifetime warranty
100% waterproof
Floats
Lots of colors to choose from
Front pocket isn't waterproof
Såk Gear BackSåk is a waterproof travel backpack made of durable PVC material and is available in two sizes (25L and 35L) and a broad color spectrum. Whether you are on a river, or you are heading out on a kayak, or maybe even on a hike, this backpack will protect your belongings from the elements like water, snow, mud, and dust.
One thing we liked about this bag is that it has a special pocket inside, in which you can put your gadgets and other valuables for better protection from external factors as well as swimsuits or gear at the bottom of the bag.
There's also D-rings on the sides of the exterior that you can use to clip on extra gear such as water bottles, shoes, and other must haves. Add in a splash proof pocket on the front exterior for things like your ID an keys, along with reflective trim to be spotted with ease in low light conditions, and you have a multi-function backpack ready to go
Also, when it comes to comfort, no matter how you load your backpack, your back will not hurt thanks to padded back support. Plus, it has a sternum clip as well as cushioned straps to limit the pressure on your back.
When it comes to closing up the bag, there are two ways to do it. You can either roll down the top and click the top clip, or just use the side clips, and then adjust it to your comfort.
Overall, this bag is built for rugged conditions. With a strong seal, lots of support, and an easy carrying handle, this is a great dry bag with lots of colors to choose from.
Splash-proof front pocket
Padded back support
Reflective outer trim
Lots of color options
The Vitchelo 30L Waterproof Dry Bag Backpack is a new 30L waterproof backpack made of vinyl tarpaulin and welded seams, and is fully capable of keeping your gear dry, whether you're traveling, kayaking, hiking, or camping.
The clasp on top not only keeps the backpack tightly sealed but can also serve as a handle for easy carrying. This is also a pretty versatile bag due to an elastic front webbing as well as mesh netting pockets that you'll find on both sides of the bag for extra storage. Plus, there's also a waterproof phone pouch that is a nice add-on to make sure your phone is safe at all times.
When it comes to comfort, this backpack has you covered. There's a reinforced one-hande strap you can use whenever your shoulders need a break, waist and chest straps to secure the bag and limit side movements, and also breathable, ventilated shoulder straps. All of this means you're able to go long distances without much if any discomfort.
Overall, the Vitchelo is a solid backpack with nice styling and a good amount of features added in. If you find yourself bringing a lot of extras with you when you're out and nowhere to put them, this is a good bag to go with.
Waterproof phone case
Floats
Multiple pockets and webbing for extra gear
No separate interior pockets
The Friendly Swede Waterproof Backpack is a 33L waterproof travel backpack made from 500D polyvinyl tarpaulin. This material is resistant to the most severe weather conditions, so no matter how active you are, whether you are climbing the mountain peaks, going hiking in the forest, or kayaking, your things are safe.
There are a couple of unique add-ons that come with this bag that make it stand out as well. The first one is an emergency survival whistle, which is a nice safety feature. It also has reflective details on the exterior so that you're easily seen in low light situations.
Regarding the amenities and placement of things, there is a porous front pocket outside, as well as side mesh pockets for storing water bottles or other essential items.
A couple things that we really liked about this bag is that on the inside there is an additional carabiner for keys, as well as a large compartment for a laptop of any size, and a net bag for small things, like a telephone, for example.
When it comes to comfort, The Friendly Swede is comfortable to wear: the shoulder straps are soft and adapt to the curves of your body, and the waist belt will support the backpack if it is heavily loaded, similar to other styles mentioned on this list.
Overall, this is a great backpack for the tech junkies out there who can't go anywhere without their laptop. So, if you find yourself traveling a lot and need something to safely store your laptop, this is the bag for you.
Laptop inner pocket
Safety whistle
Multiple pockets and compartments for extra gear
Not 100% waterproof in full submersion
PANS Military Expandable Travel Backpack is a multipurpose backpack in a military style that is suitable for both everyday uses and travel purposes. Whether you plan on going trekking, hiking, hunting, traveling, or other outdoor activities, this bag can do it all.
The waterproof coating allows you to take it with you in all weather conditions: rain, snow, or strong wind. It is also worth noting that this backpack is unisex, and is suitable for both men and women, boys and girls. Inside you can put a wide variety of things, and all of them will find their place because this backpack contains many compartments and pockets.
Mesh compartments for a computer and cell phones, a carabiner for keys, as well as pockets and pouches for clothes, food and other gear. The outer cover is also full of compartments, including a mesh pocket for water bottles, a permeable front pocket, and a second, more spacious pocket for larger items. The handle over the backpack provides comfortable transport option when your shoulders get tired.
The main drawback we noticed with this backpack is that there isn't a lot of shoulder support or padding. However, one cool feature it did have was two pockets for walkie-talkies, which could come in handy for hunting or hiking trips with friends.
Overall, this is a solid backpack for more everyday use and traveling. With lots of compartments to put your gadgets, and a MOLLE system on the front to attach things like multi-tools or knives, there's a lot this bag can be used for no matter what you're getting into.
Lots of different compartments to utilize
MOLLE system
Great for traveling
Should straps lack adequate padding
Doesn't float
EletecPro Unisex 17.3 Inch Laptop Backpack is a unique design solution and an exception to our list because it is not waterproof, but rather water resistant. The ideal travel, business, or school backpack, the exterior is made up of high-quality Oxford fabric that is both durable, and water repellent.
With 35 liters of volume to work with, there's plenty of room to store your books, laptop, phone, and accessories. Built with a 17.3″ compartment for your laptop, this is the ideal back to school backpack.
One unique feature we noticed with this bag is that it comes with a USB charging port, so you're able to charge your devices while you're on the go. We also liked the fact that there is a password enabled lock that you can use to protect your valuables.
The number of compartments inside this backpack will impress the most demanding and picky buyers. The main pockets contain large items like a tablet, laptop, large notebooks, or similar things. Just below is a medium-sized pocket in which you can put clothes or toiletries. In front, there is another pocket in which you can put your phone, keys, and other small things.
When it comes to comfort, no matter how hard you load this backpack, you will not feel discomfort in your back, because the straps are soft and made of elastic fabric so that they will not put pressure on your collarbone. It is equipped with multi-panel ventilated padding, which gives you maximum back air flow as well as solid support.
Overall, this is a great backpack for those who travel a lot, students, or the business type who want a backpack when traveling for work. With lots of compartments, water repellent material, and great tech features, this is a solid bag for everyday use.
Lots of different compartments to utilize
Built-in USB port
Great for traveling
Not waterproof
Can get heavy
OUTJOY School and Travel Bag is a sports unisex backpack that will protect your belongings not only from water or dirt and dust but also from bumps. Similar to EletecPro bag, this one is water resistant, but not waterproof. However, it does come with a waterproof cover, which is hidden at the bottom, in order to add an extra layer of protection.
The backpack has three sections, which makes it very roomy and multi-functional. The front compartment is water resistant, but not shockproof, and holds small things, such as keys, a small notebook, a phone, and so forth. On each side, there are mesh pockets for bottled water or any other elongated items.
One thing that's unique about this bag is that it has a shockproof protective airbag technology that are fixed to the walls of the backpack along with extra bubble-type padding for increased protection for laptops. The bubbles also allow the laptop to cool down after use due to passive venting through these channels.
The shoulder straps are soft, comfortable, and easy to adjust depending on the characteristics of your physique. It includes a mesh back panel and an air-flow design so you don't sweat as much.
From above there is a sturdy handle thanks to which the backpack can be transported. The fabric, both around the backpack and on the handles, is breathable, so the debate does not threaten your skin. A distinctive feature of this backpack is the Drawbar Sleeve that can be used when traveling, an also a headphone hole that you can connect to while you're on the go.
Overall, this is another great travel/business backpack that is perfect for men and women on the go. With plenty of room to store your laptop, books, and essentials, this bag checks a lot of boxes for frequent travelers.
Lots of different compartments to utilize
Waterproof cover
Shockproof technology
Sea to Summit Hydraulic Dry Pack is a multi-functional waterproof backpack made from 600D TPU and is our premium pick for the serious outdoor folk where money isn't an issue. The backpack has one large compartment that can accommodate all your gear, especially if you go with one of the larger sizes.
This bag comes in 35L, 65L, 90L, and even 120L. Impressive capacity is not the only advantage of this backpack. The TPU waterproof coating does not miss a single drop of water, and therefore, it is ideal for tourism, fishing, hiking in the mountains, as well as camping and any other activity that involves contact with water and mud.
One thing that we really like about this bag is the anodize aluminum buckles, which are both robust as well as fail safe. The quality and craftsmanship on this bag are impressive, and you know this bag will last for years to come if you get it.
This backpack is built with a hydraulic harness and waist belt made from EVA foam an air mesh, which allows for maximum air flow and fast drying without having to sacrifice comfort. The backpack is presented in 4 color variations: black, yellow, blue, and green, depending on your preference.
Overall, this is a bag built for the serious outdoorsman or hiking enthusiast. If you need something that will last, can hold tons of gear, and aren't worried about the cost, then this is the bag for you.
Floats
Anodized aluminum buckles
Tons of space for gear
Will last a long time
Not many separate compartments
Waterproof Backpack and Best Dry Bag F.A.Q.
1. How do waterproof backpacks protect my clothes from water?
Mainly because they are typically made from polyester with a thickness of 500D or 600D. Due to the thickness of the threads, neither rain, dirt, sand or water can pass through such a density. There may be other synthetic materials, for example, polyamide, nylon, or leather that can do the trick as well, but polyester is the most common.
2. Where are the backpacks made?
The above manufacturers produce their products in the USA and China.
3. What are the criteria to choose a backpack?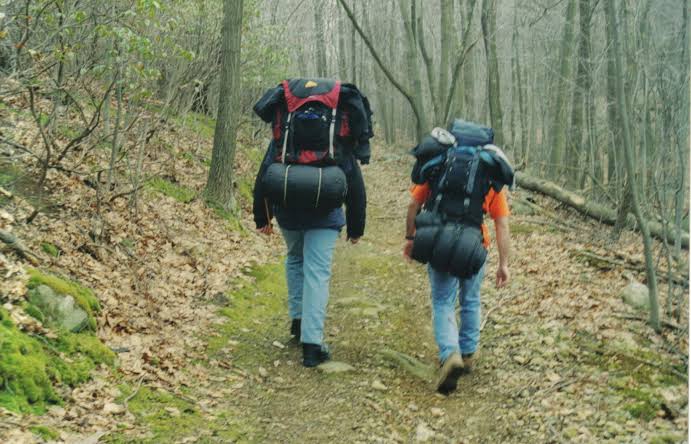 First of all, you should select your backpack based on what purposes you plan to use it for. If you plan to travel a lot, or go on extended hikes, then pay attention to the best waterproof backpacks with a large capacity, with a large number of pockets, and also, with special compartments to protect gadgets and valuables from getting wet.
However, if you're just going out for a day on the kayak, you probably don't want something big and bulky. So, depending on what you'll be using it for, will depend on what options you should look for in a bag.
4. Which backpacks are suitable for hiking?
You should aim for larger backpacks, 50 liters in volume and more. The second prerequisite is the presence of flexible and comfortable straps that can be adjusted, as well as ones that offer aeration for your back, to limit sweating on long hikes.
Straps on the chest and the belt will also make the travel backpack more comfortable, and distribute the weight evenly. When hiking, we also like to look for bags that offer mesh netting pockets on the side to hold water bottles.
5. How should I load my travel backpack?
The main thing is not to exceed the capacity of the backpack, because otherwise it will put unnecessary pressure on your back, but also will put stress on the threads, causing them to come apart.
6. How should I take care of my backpack so that it always looks good and is minimally damaged?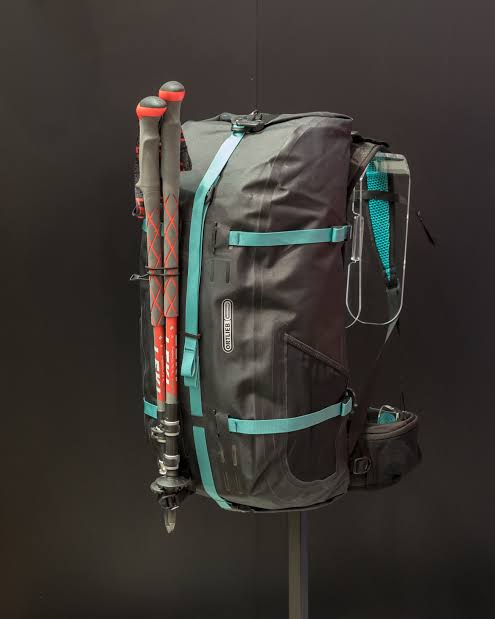 Depending on your activity level, the care of a backpack may vary. If you regularly encounter rainfall, or have to store dirty shoes or clothes in your backpack, it makes sense to clean it in order to limit the smell. However, if it's just a small stain, it can usually be cleaned with a soft brush moistened with soap and water. However, stains are not recommended: bleach, soak in water.
7. Is it possible to return or exchange a backpack?
Each manufacturer will have different warranties an exchanges. So, you'll need to see what it says for your specific backpack before buying. Some have lifetime warranties, some offer 60 day money back guarantees, and some offer limited liability. To be safe, you should write directly to the seller and ask about it.
Conclusion
A waterproof backpack is an indispensable accessory for those who love tourism, travel and active recreation. If you find yourself constantly in the presence of water, dirt, sand, dust, and other diverse weather conditions, a standard backpack just isn't going to cut it.
To make the right choice, it is essential for you to decide for what purpose you intend to use it for, how often you plan to use it, and under what conditions. If in doubt, compare several options based on what's important to you, and see what other customers have to say.
Analyze your habits and keep in mind the things you feel you'll need to carry with you on a regular basis – this will help narrow down the range of choices because having pockets in certain places can be a plus or a minus depending on your situation.
Lastly, be sure to consider the type of material that you prefer and how many liters of space you'll need. Once you have a solid grasp of what it is you're looking for in a bag, choosing one will be easy. Let us know what you think of our choices in the comments!
Live Your Aloha Waterproof Backpack Review
Snorkel Mask
★★★★★
"
I've finally found the best travel partner for all my adventurous tours. You guys deserve a thumbs up for sharing such a marvellous post about waterproof backpack. I loved the way you've described each and every aspect of the backpacks.
"