Looking for the best things to do in Maui?
You're in the right place. Anyone who has ever visited the island Maui, Hawaii's second largest, will admit that they seriously love this amazing tropical paradise.
This is undoubtedly one of those few places in the world that you'd die to visit or may be even live there for the rest of your life, but only if you know what this idyllic island offers and the best things to do while there.
So suppose you've booked your plane ticket to Maui and made hotel arrangements, it would be a gravely bad idea to stay indoors or lounge by the hotel pool during the entire period of your vacation instead of experiencing Hawaiian culture. That's because there are an endless list of things to see and do in this picturesque island.
We've saved you from the energy-sapping task of perusing through various sites just to find what might be the best things to do in Maui. In fact, we've categorized them into sections to make it a lot easier for you.
You'll realize that many of these Maui ocean-island adventures will most likely suit you, and will probably have you admitting that not many places in the world come close to island of Maui in terms of beauty, splendor, laid-back atmosphere and an overabundance of fascinating things to do. All you have to do is embrace the island, the sea, be adventurous, and choose some of these best things to do in Maui.
What to See, Do, and Tours to Book
While your dreams of swimming next to fish and turtles in the crystal clear sea might seem far-fetched, you'll never be in shortage of a plethora of local activities to enjoy around the island of Maui that'll make you fall in love with this scenic island. Thanks to a number of adventurous tours, the ocean around Maui is a nature lover's playground paradise with endless of pleasurable opportunities to experience as highlighted below. Here is a list of the best things to do in Maui: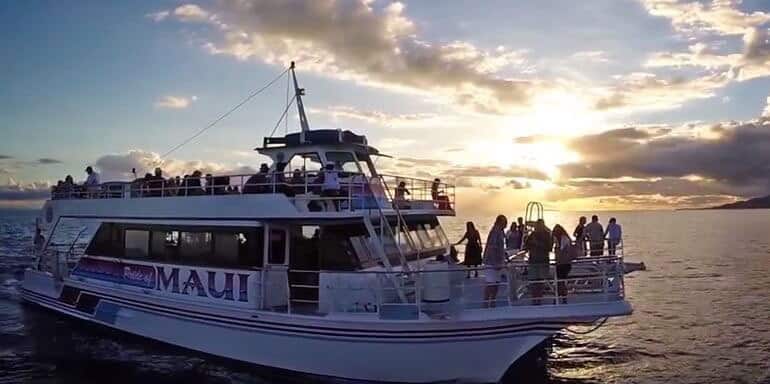 Are you looking for a tranquil, pleasurable, and fulfilling evening? Spend some time floating in the calm waters watching sunset from a Maui Dinner Cruise while enjoying an unforgettable dinner. These Maui cruises set a romantic mood while the brilliant sunset reflects off the ocean and casts a warm cascading light across you and your loved one.
Better still; indulge in sumptuous delicacies from the decks of these powerful yachts as they sail around Maui's coastline. Oh, don't forget that there's additional live music, as well as skillfully-mixed cocktails to make it an even more special romantic escapade.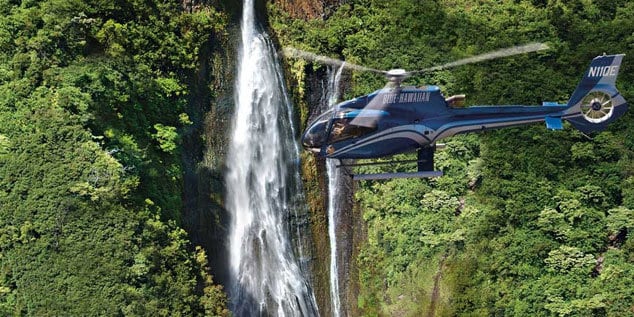 While there are various ways to see and experience the magnificent island of Maui, not even one comes closer to seeing Maui from a helicopter. Since Maui is popular for its attractive beaches, lush landscapes, beautiful reefs and soaring waterfalls, helicopter tours won't disappoint you.
Whether you want to adventure with kids or your better half, you'll be able to see the whole of Maui like birds do, in fact, in just one hour.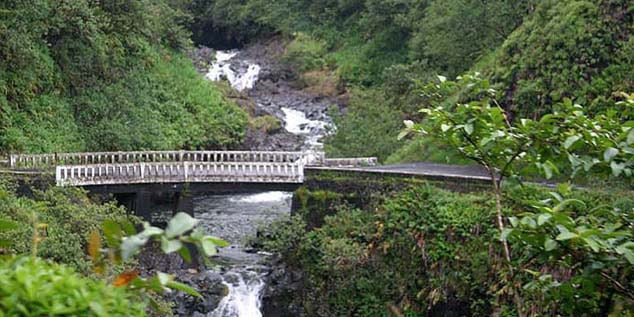 Saying that the Road to Hana (or Hana Highway as locals prefer to call it) is one of the best things to do in Maui is an understatement. Hugging the beautiful eastern coastline, Road to Hana is full of gorgeous waterfalls, fertile valleys, wayside parks, verdant cliffs, beautiful vegetation, and iconic black and white sandy beaches in almost every turn. You would be driving down a mesmerizing highway with the rainforest and ocean in your peripheral view.
To be honest, Maui's Road to Hana is undeveloped but stretches uninterrupted with a multitude of hiking trails. At its finest, the road to Hana brings forth one of the most memorable and romantic road trips you'll ever experience. You may want to do a lone road trip, but that's not advisable because it can be dangerous, and it would be proper if you get a guide.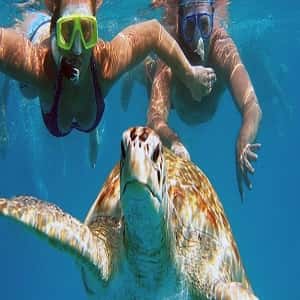 Great for kids and for romantic adventures, discover this unforgettable Hawaiian underwater experience with a wonderful snorkeling tour in Maui's pristine waters. Come into close contact with sea turtles, colorful fish, and coral reefs.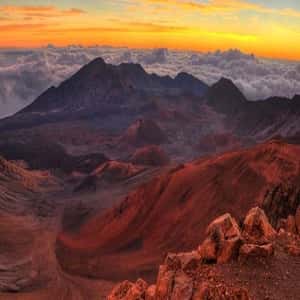 Strengthen your romance in the best possible way by watching the amazing sun rise above the clouds at Haleakala National Park. As one of the top attractions and things to do in Maui, an early morning hiking trip on a trail to Haleakala is an amazing experience you'll never forget.
However, you'll have to get a permit to enable you get into the Haleakala park before sunrise.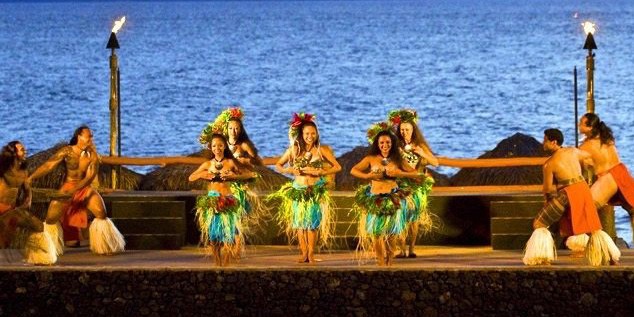 A visit to Maui Hawaii will certainly be incomplete if you don't experience the legendary Maui luau, which gives you the chance to sip a mai tai at sunset in company of your kids, friends or loved ones as you enjoy things like dancing, live shows, and food/drink.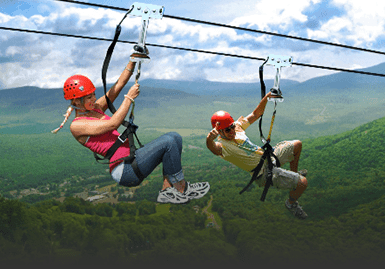 As a safe and exciting activity, zip lining over the fragrant Maui jungles and its soaring waterfall is an adventurous activity that's great for families, kids, couples, groups, teams and solo travelers. This thrilling and adrenaline-filled adventure is undoubtedly one of the most popular outdoor things you can do in south Maui.
You don't require any previous zipping or climbing experience, all you have to do is gear up with state-of-the-art equipment and whiz through the air at astonishing speeds in excess of 80 km/h (50 mph). There are various types of zip lines to enable you choose the one that suits you and within your budget.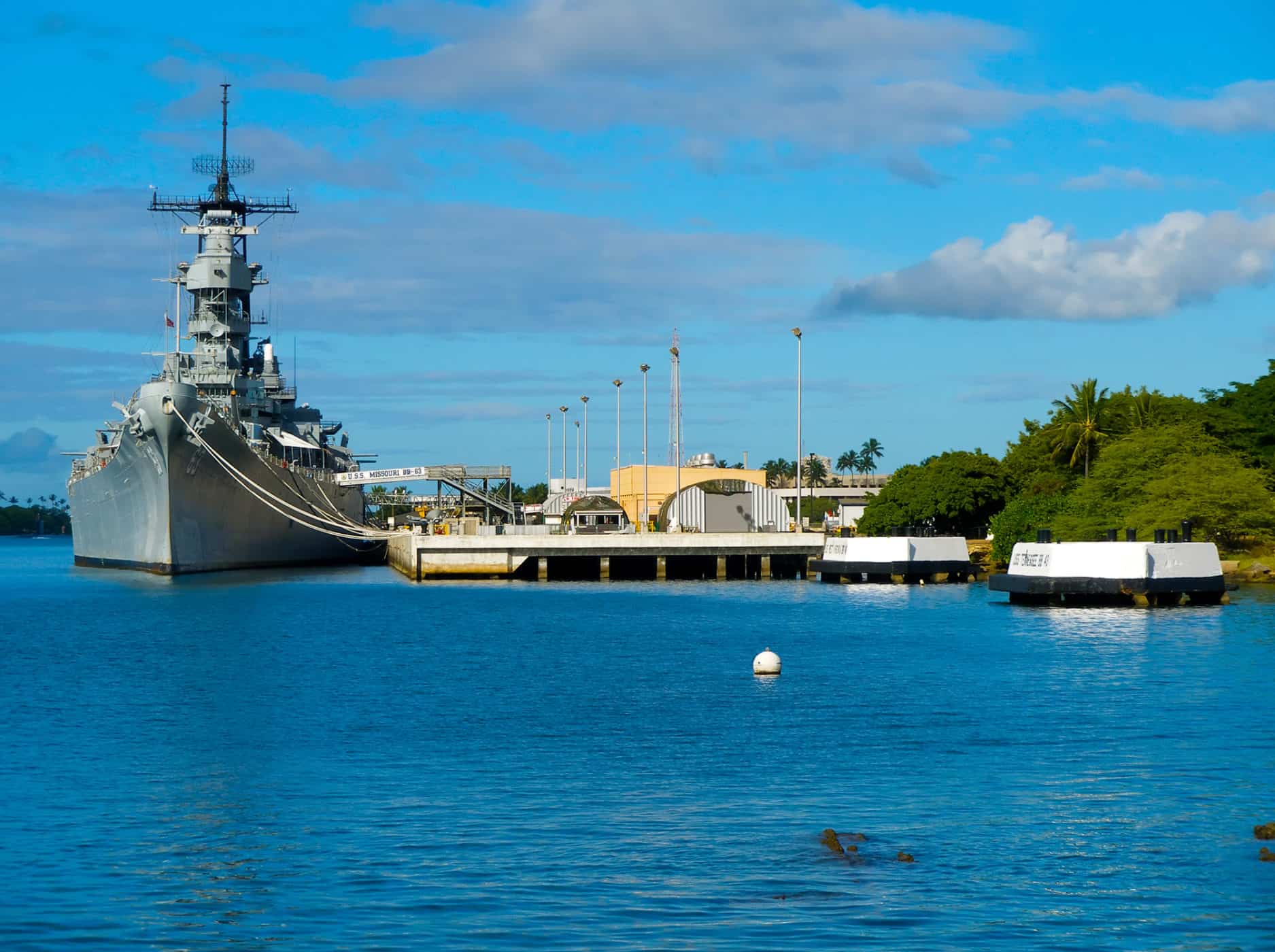 Explore Hawaii's WWII history with a visit to Pearl Harbor and experience fundamental sites that helped change the face of the United States during this educational and eye-opening day trip from Maui to Oahu.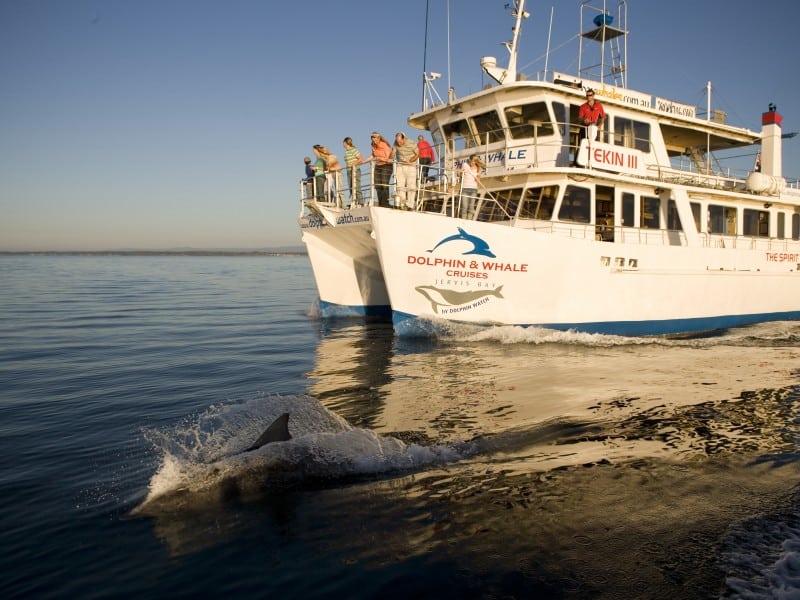 Hop aboard a boat for a dolphin and whale watching tour. You'll experience the thrill of watching wild dolphins in their natural habitat and even have the chance of swimming along side them depending on the tour you choose. Depending on the time of year, you can also book a whale watching tour, which are extremely popular in season.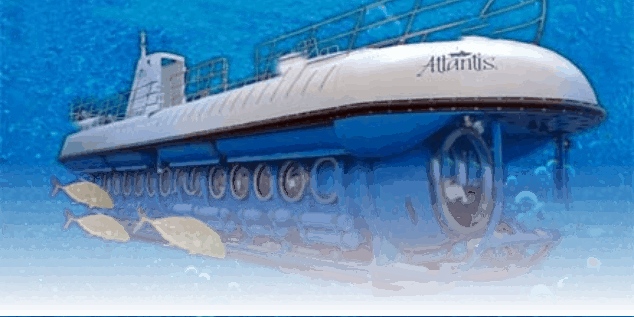 Here's another chance to delve into an unforgettable underwater sea adventure. Marvel at Maui's underwater marine life from the comfort of a 48-passenger submarine and more than 100ft. below the ocean bay. This is one of the best things to do in Maui with children!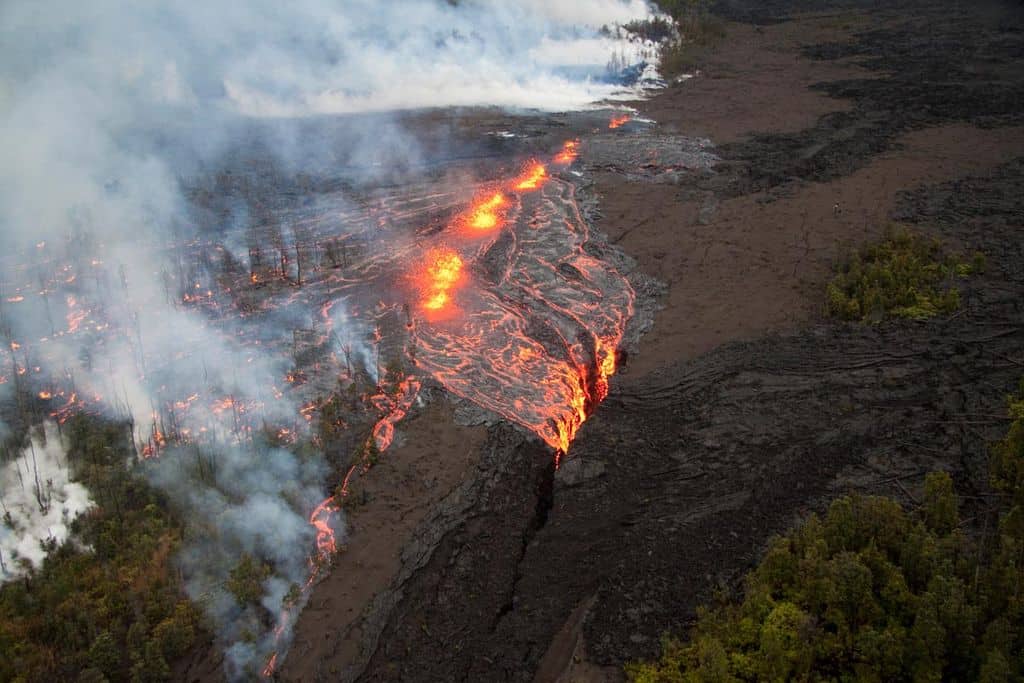 Get ready for a thrillingly unique Hawaiian adventure as you explore the volatile volcanoes, craters, and lava tubes that Hawaii has to offer. Spend the whole day trekking through some of the world's most famous active volcanoes on these all day tours, or get a birds-eye view by booking a helicopter tour. If driving is your thing, take a drive along Makena Road where you can check out the lava fields.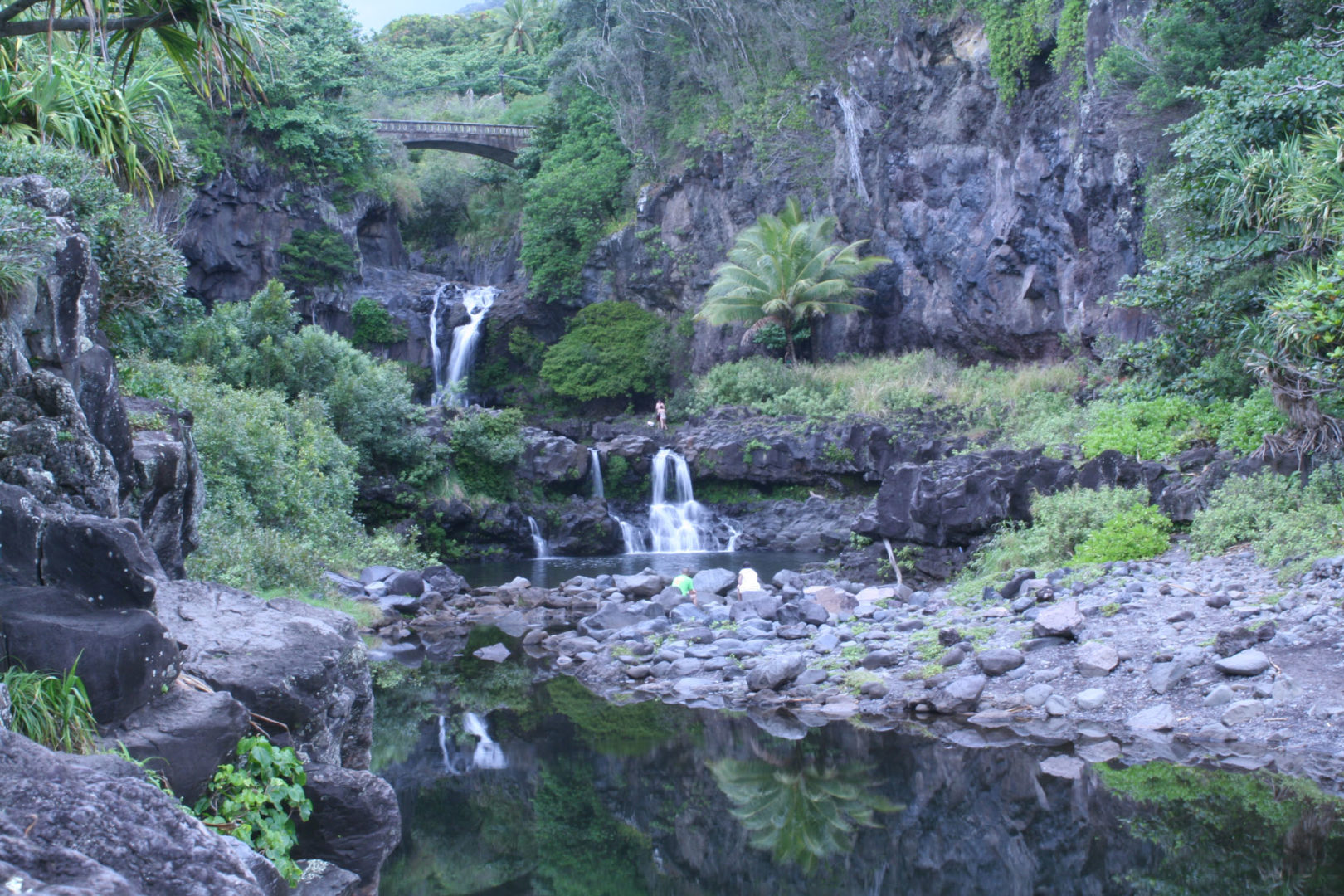 Popularly known as the 7 Sacred Pools, Ohe'o Gulch is a popular budget-friendly attraction located on the island of Maui that is tons of fun if you're looking to explore Maui. It features deep freshwater pools and cascading waterfalls along the Pipiwai Trail. It offers utmost peace and tranquility that's perfect for a romantic Hawaiian adventure.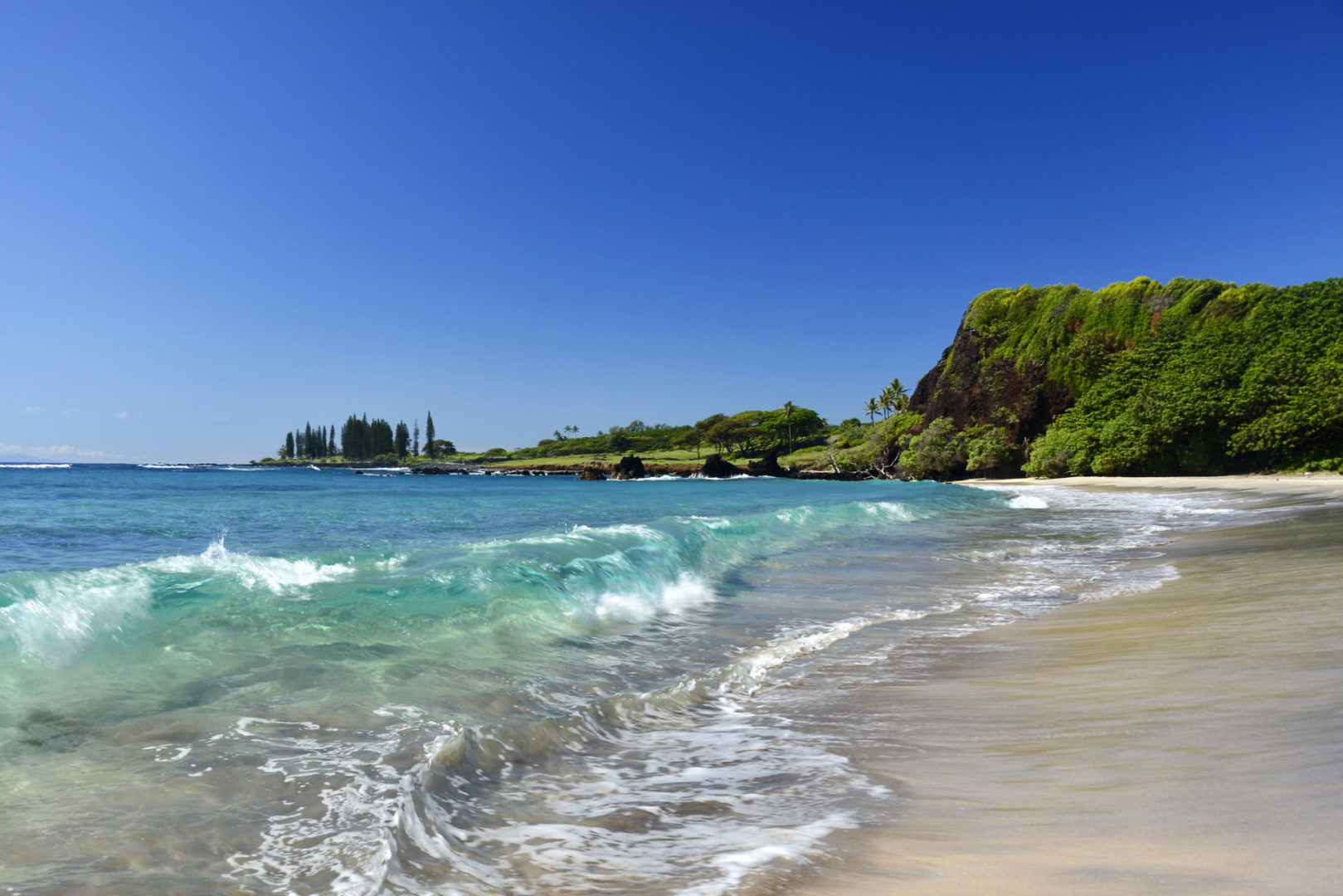 The first thing that'll probably go to your mind when it comes to vacationing in Hawaii is its marvelous and golden beaches. Whether you want to surf, canoe, rent a kayak, or just grab some rays, there are endless options that it becomes quite hectic choosing one thing from the other.
So what do you do? Go beach hopping on the island of Maui!
The fact that there are no private beaches in Maui makes it much better; they're all free and kid-friendly. All you've got to do is pack your swimming gear, some nice food, and go play with some fish. You can hop from Kaanapali Beach, Black Sand Beach, Red Sand Beach, Hamoa Beach, Ukumehame Beach Park, all the way to Keawakapu Beach. Remember; they're clean and among the best in the world.
14. Take in a Sunset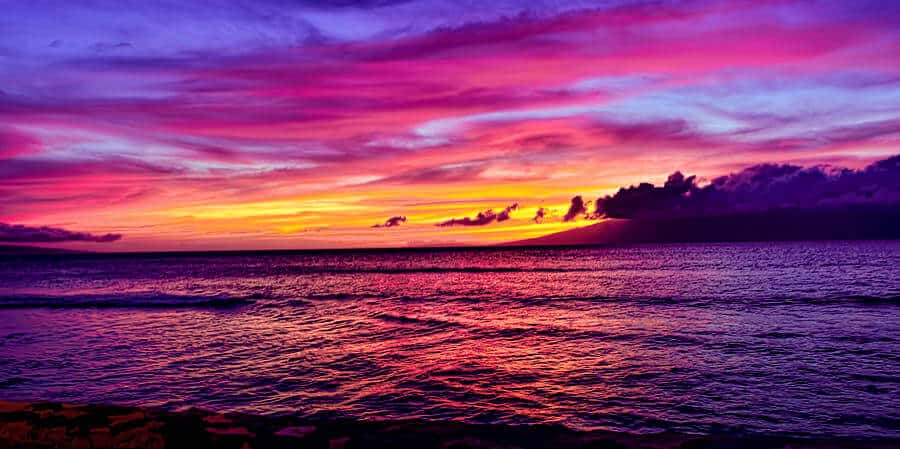 Imagine watching the Maui sunset in company of your loved ones. That's exactly what the west side of the Maui Island offers you. There are various spots to soak it all up and enjoy the spectacle show.
From Kaanapali, Kapalua, to Lahaina, all these places are wonderful for a Maui sunset. Many of them might not be that private given that they're all free, but there's no doubt that you'll enjoy a romantic sunset and evening.
We guarantee you that no sunset is the same, so soak up all the glorious sunset. Just don't forget your sunglasses.
The moment you jump into the crystal clear waters off the island of Maui, you'll certainly understand why the ever beautiful Molokini is considered the premier diving and snorkeling spot in Hawaii, and one of the best things to do in Maui. Its conspicuous crescent shape acts as a perfect shield from strong currents and waves that make it appealing for kids, adults, beginner snorkelers and even expert scuba divers. However, you'll have to join a tour in order to snorkel and dive here. If that's sorted, put on your flippers, grab your snorkel mask, plunge on in and enjoy the magical adventure of Molokini. Just don't forget your underwater camera, you never know if you'll spot a whale or Green Sea turtle along the way.
Spearheaded by the Maui County Office of Economic Development, Maui Fridays are one of the best things to behold, and one of our favorite things for singles! For four Fridays every month, each of Maui's counties (Wailuku, Lahaina, Makawao and Kihei) holds evening parties that highlight the counties' historic and unique Hawaiian traditions for guests.
From the Paniolo party in the little town of Makawao to the eccentric art show or luau in Lahaina, these are special culture nights where you'll enjoy free entertainment, meet and mingle with friendly and happy faces while enjoying an authentic and budget-friendly atmosphere full of great music, stellar drinks and sumptuous Hawaiian cuisine.
Kids are more than welcome to these festive town parties.
17. Fireworks Shows
Start off your July with Independence Day Fireworks in the town of Lahaina and even a more magic one in Wailea on New Year's Eve. It may look old-fashioned but it's a budget-friendly way to have a romantic night or enjoy with kids.
18. Wailea Beach Walk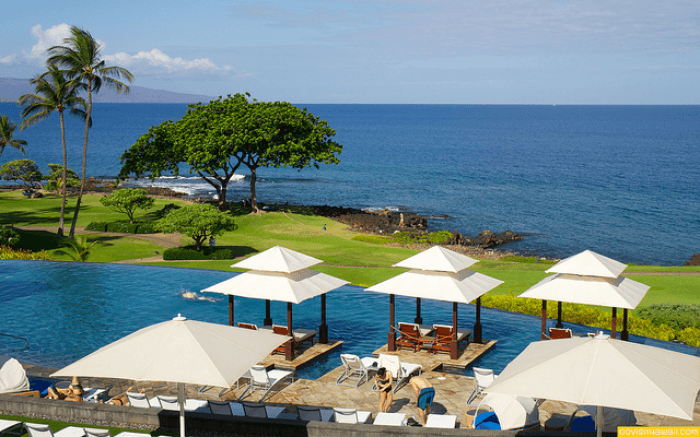 Maui's popular sun-kissed south shore has gorgeous beaches manicured lawns and paved shoreline walkways that makes it perfect for a romantic leisurely walk in the park.
19. Lahaina Historic Trail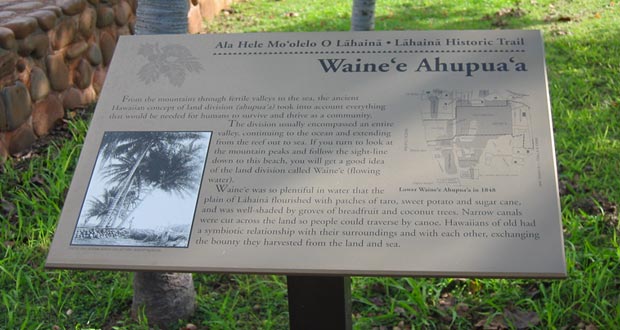 Explore the 30-minute free hike on the Lahaina Historic Trail and explore the rich local history of one of Maui's oldest towns, which was once the capital of the Hawaiian Kingdom.
20. Take Hula Lessons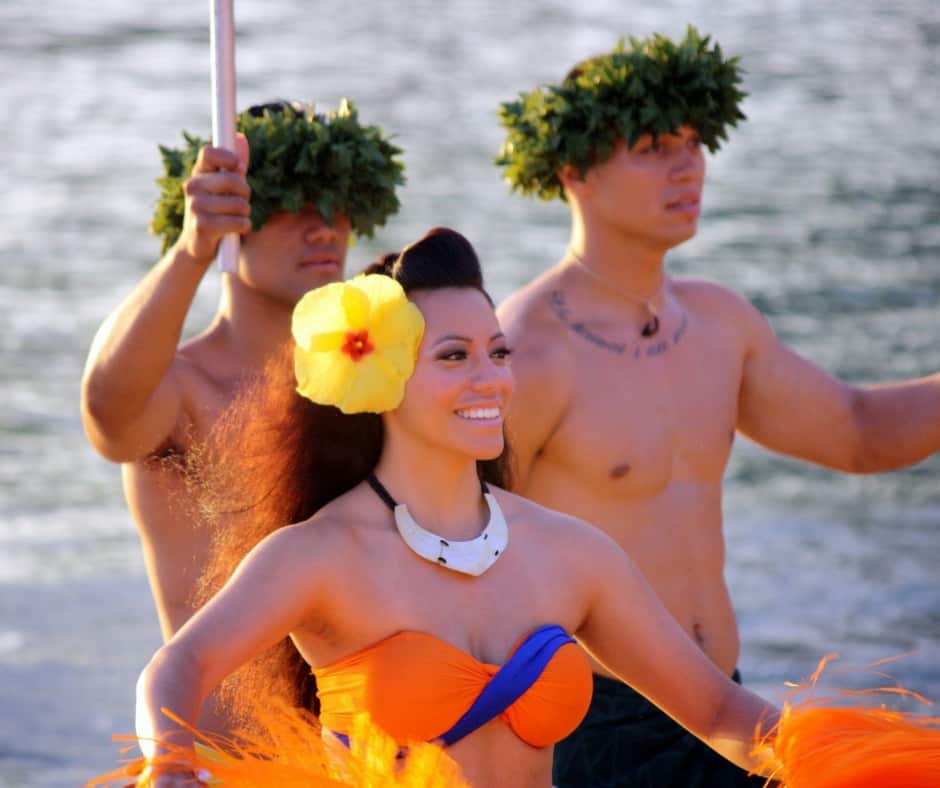 Enjoy one-hour free Hula lessons at the Lahaina Cannery Mall at 5 p.m. Kids will love it, but so will adults.
21. Learn to Play Ukulele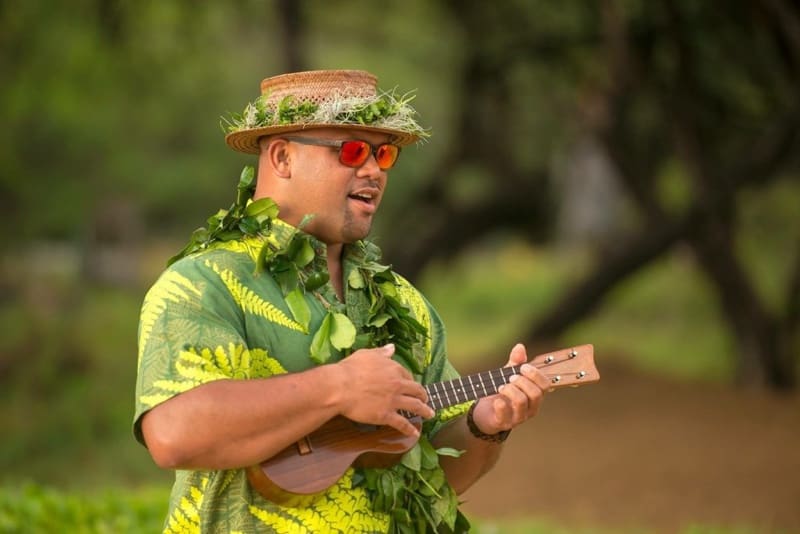 Have some fun learning how to play the Ukulele for free at Lahaina Cannery Mall on Tuesdays at 11 a.m. and at The Shop t Wailea on Mondays at 5.30 p.m.
Even though you'll have to pay $5 for parking if you have a car, you can enjoy learning how to do intricate Polynesian dances that you would see at a traditional luau by learning a move or two every Tuesday and Thursday at the shops at Wailea.
23. Try the Famous Shave Ice or Coco Puffs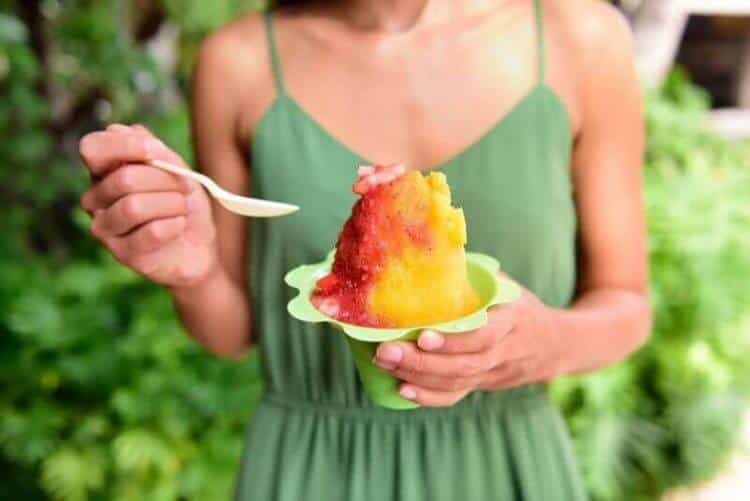 Few things in life can either beat or match the pleasures of sharing a large cone of shaved ice with your loved ones while vacationing in Maui. You've got to understand that the weather in Maui is always warm and there's rarely an hour when you'll get the feeling that a cup or cone of shaved ice is inappropriate.
From locals and visitors to adults and children, pineapple shave ice is an ever-constant affair because, it's yummy, delicious, colorful and exotic. Remember; not all shave ice are made equal, so you have to be a little choosy.
You can nonetheless, go for the world-famous Ululani's shaved ice. It'll never disappoint you!
Not to be outdone are Hawaii's famous coco puffs. If you are on vacation in Maui and never heard of the world-famous coco puff, it's high time you visit Liliha Bakery and grab the chance to bite down through each flavorful layer of the coco puff. This is basically a small puffed pastry that's filled with a thick and semi-hard coconut and vanilla frosting and creamy chocolate pudding.
The coco puff will melt in your mouth, and will leave you craving for more. It's quite affordable, and we bet the kids will love it even more.
24. Eat a Fresh and Healthy Bowl of Acai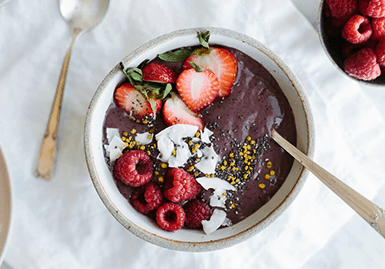 It's pretty hard to argue with the fact that acai bowls are a gift sent from heaven. With the availability of an endless number of amazing tropical fruits like pineapple in Maui, you can be so sure that any acai bowl in Maui will be made of the freshest ingredients in the world.
This bowl is quite unique and tasty and is nothing short of perfect for families or for lovebirds.
25. Try the Coconut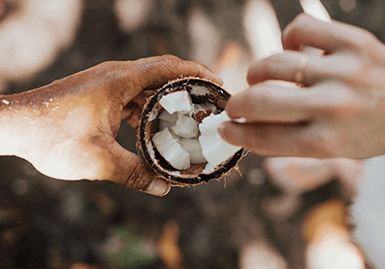 Fresh coconut is a thing in Maui. You'll find them in almost every corner of the island.
However, you don't have to enjoy them as plain as they are; there's a way that Hawaiians mix it with haupia sorbet, shave ice, passion fruit sauce (lilikoi) and other fresh fruits to make it much more delicious.
Coconuts are quite cheap and healthy, so you got to enjoy them with your family or loved ones, but it doesn't matter if you're a solo traveler, you'll want more.
26. Visit the Tropical Plantation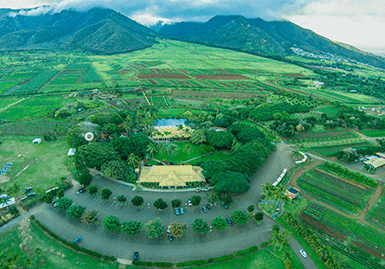 Just when you thought that the Road to Hana excursion was thrilling and captivating, your journey in Maui will be incomplete if you don't make a stop at the Maui Tropical Plantation farms.
This lush farm full of sugarcane and pineapple farms will give you a glimpse into a totally unique side of Maui. With over 500 acres, Maui Tropical Plantation will offer you educational tours, a view of the Waikapu valley, and the chance to enjoy farm-driven restaurants and bars not just by yourself but with kids too.
27. Visit the West Maui Mountains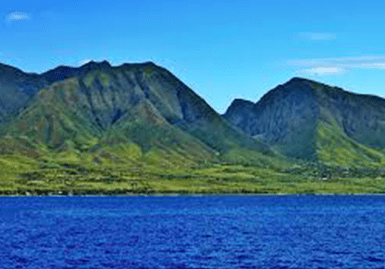 Even though one of the best things to do in Maui is see the West Maui Mountains by helicopter, it cannot be dismissed that driving around the backside of west Maui will ultimately rival the Road to Hana or a trip through Haleakala National Park. That's because you'll get the chance to get a glimpse of the West Maui Mountains, which is known as "the holding house of water."
That said, these 1.7 million years old mountains will provide both you and your kids with the chance to bond through various water activities like snorkeling, swimming with sea turtles and fish, whale watching, or scuba.
Hawaii is one of the world's ultimate getaways, but ask any one and they'll instantly tell you that Maui is the archipelago's crown jewel. This magical destination offers unparalleled scenery, a lifetime's worth of unique experiences and amazing moments that makes it a must-visit.
From miles of pristine beaches, world-class shopping to thousands of things to do and gorgeous places to go hiking, you can never go wrong with Maui. Whether you're traveling alone, with your better half or with your kids, the island of Maui is perfect for anyone who wants to experience classic Hawaiian culture.
Even though the best things to do in Maui come with a price, there are also a lot of free things to do and a lot more that are budget-friendly. That said, book your flight, park your bags and get to enjoy the best that the Valley Isle has to offer.