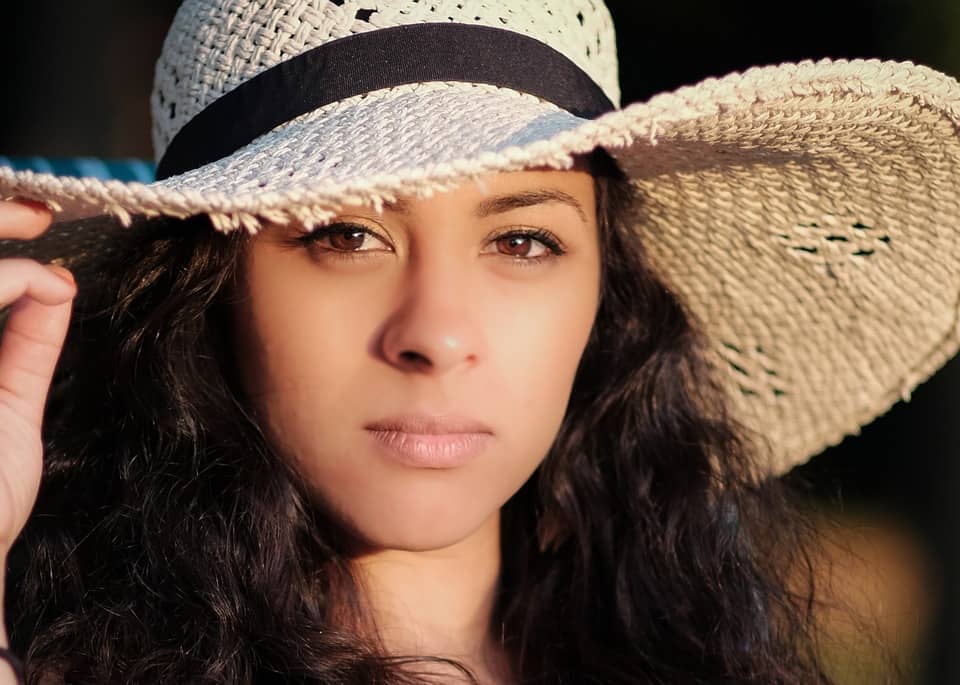 As much as women hate getting a tan or sunburn, most also enjoy sunbathing and most outdoor adventures. Women aren't to be blamed because their soft and tender skin is easily damaged by sun exposure. The best solution to their paradoxical situation is to venture outside well prepared with a good sun hat and some sunscreen.
List of The Cutest Sun Hats for Women
Sun hats are specifically designed products meant to protect your neck, ears, and forehead which are directly exposed to the sun. It's especially the wide-brimmed hats that offer maximum protection.
Most sun protection hats for women are made of UPF 50+ fabrics for maximum UV protection. These hats usually have a label and sign indicating the hat's UPF rating. To top it all, they come in chic designs, colors and can be worn anywhere you like.
Best Sun Hats for Women – Comparison Table
IMAGE
SUN HATS
FEATURES

Material:

Paper Straw

Colors:

9

Price:

$$

Check Price

Material:

Skin-friendly Straw

Colors:

17

Price:

$$

Check Price

Material:

Quicky Drying, Breathable Polyester

Colors:

6

Price:

$$

Check Price

Material:

Synthetic Material

Colors:

1

Price:

$$

Check Price

Material:

Breathable Fabric

Colors:

7

Price:

$$

Check Price

Material: Straw Paper
Colors:

12

Price:

$$

Check Price

Material:

Lightweight and Breathable Polyester

Colors:

7

Price:

$$

Check Price

Material:

Woven Material

Colors:

7

Price:

$$

Check Price

Material:

Breathable Polyester

Colors: 4
Price:

$$

Check Price

Material:

Paper Straw

Colors:

14

Price:

$$

Check Price
Sometimes the huge variety of sun hats for women makes it difficult to search for one while shopping. This is why we decided to make things easier by compiling a buying guide and to share some comprehensive sun hat reviews.
Best sun hats for women reviews
If you are on the search for something comfortable and foldable, then you may love Fur Talk's women beach straw hat. It's easy to carry in your bag or suitcase on vacation.
It's made of high-quality paper straw, is comfortable and breathable in design. Besides, it offers the high UV UPF sun protection you seek, all thanks to its full brim.
This brimmed sun hat is not only a holiday beach hat but is stylish enough to complement anything you wear like bikini, shorts or a dress. It is also functional in design with a wicking sweat band to keep you cool and absorb sweat. It also has a removable chin strap to keep the hat firmly on when windy.
The headwear comes in two sizes. Medium-sized ones are perfect for normal head size while the large is recommended for large heads. The adjustable Velcro strap in the wicking sweatband lets you adjust the hat size.
Available in various classic and fantastic colors
Comes in two sizes
Has a chic and fashionable bow knot
The Lanzom women's big bowknot straw hat makes you stand out of the crowd at beaches or in town. It's not only designed to protect your head, face and neck from the outdoor heat but also adds class to your outfits.
It's also easy lightweight and foldable to easily pack in your bag or suitcase. It is a good choice for those with sensitive skin because it's 100% high-quality and natural straw is comfortable and soft on your skin.
This hat also offers UPF 50+ protection against the sun's UV rays thanks to its broad, large slack brim coverage. Its big bow knot is the stylish element that makes it a fashionable sun damage protection tool.
It looks stylish enough to wear throughout the year, in summer, fall and even spring. It's a one size fit all, suitable for most women, ladies, and girls to wear to the beach, swimming pool or vacation.
Fashionable and functional
Lightweight and foldable
A briad and large floppy brim
Perfect to wear in summer, fall and even spring
One size fits all
Doesn't look floppy when worn
If you aren't shopping forstraw sun hats, then you may look at Muryobao women's outdoor sun hat. It's functional, versatile and comfortable to wear to various outdoor occasions, making it the epitome of quality. There are also various colors to choose from like pink gray and subtle purple tones.
It is a snug fit for most head sizes while its chin drawstring holds the hat firmly in place in high winds. There is a second drawstring behind the for adjusting the size.
The broad brim measures over three inches broad and there's also a rear hole for your ponytail. Most women love that this is a one size fits all cap. It's also a space saver because it easily rolls up for easy storage.
It's made using lightweight and quick-drying polyester to reduce the burden on your head. It has a mesh layer that keeps your head cool and ventilated while the side buttons can be buckled to create a western cowboy hat.
Has a hole for a ponytail
Broad brim protects from UV rays
One size fits all
Breathable mesh layer
Stylish side buttons
Has a very bad fish smell
This Funky Junque women's floppy sun hat is something that appeals to women of all ages. Wear it to instantly become the most stylish person around at the beach, concert, bachelorette party or to any occasion.
The specialty of this cap is its bold cursive lettering sign. This means you can choose and buy a cap with words showcasing your mood for others to follow while outdoors.
This is a one-size-fits-all cap that goes well with anything like a dress, swimsuit, shorts or jeans. You can even safely wear it atop both stylishly styled and messy hair. The hat comes with a 4 inches broad brim for maximum coverage and an adjustable drawstring to adjust and fit most head shapes and sizes.
This is the perfect accessory to wear to the beach, park, hiking, gardening, vacationing or anywhere outdoors, and even in fall and autumn.
It is lightweight and made of great quality 100% paper. It's also thick and soft to give a customized feel while reducing heat and providing sun protection.
Affordably priced
Comes with a boldly embroidered sign on the rim
Perfect to wear to all and any occasion
Lightweight but durable
Can get misshaped if folded
<arel="nofollow noopener noreferrer" href="https://www.amazon.com/dp/B07CSRYC9R/?tag=liveyouraloha-20″>5. The 50+ UPF Sun Hat: Comhats UV Protection Sun Hat
If it's a cotton sun hat you are shopping for, then the Comhats UV protection cap should be right for you. It's made of 100% cotton, and in three sizes-Small, Medium and Large.
It has a brim measuring 4-4.7 inches in diameter, providing enough coverage to protect not your head, forehead, neck and face from sunlight. Its detachable chin strap ensures it fits firmly and doesn't blow off when windy.
This Comhats hat has passed the UPF 50+ test to offer as much as 97.5% or more protection from the sun's dangerous UV rays. It is foldable and packable to carry wherever you want. It has a ponytail hole to pull your bun or ponytail through and is well ventilated. It even has a sweat band to absorb sweat and keep you cool in the heat.
It can be safely hand washed with cool water or spot cleaned and air-dried. A steam or ironing machine helps remove any wrinkles and reshape your hat.
Foldable and packable
Made of 100% cotton
Passed the UPF 50+ test
Available in three sizes
Has a broad brim
Made of a see-through material that sunlight easily goes through
The Jeff & Amy straw sun hat women is elegance at its epitome. It's striped design and lovely bow adds a touch of sophistication to otherwise dull, colored caps. It's not just the looks that are beckoning; this hat also offers UPF 50+.
Surprisingly, this 100% paper straw hat's UV sun protection can check and block 97.5% or more of the sun's harmful UV rays! The material renders it foldable to pack into any suitcase. A little steam ironing helps regain its shape if it ends up squashed when packed.
The cap has a 14" circumference, is 0.7" high and has a 3.5" wide, wired brim which can be flipped up for maximum UV protection. The brim is so broad there's no need of wearing sunglasses for sun protection.
The detachable chin strap can be attached to adjust the hat to fit snugly on your head when it's windy. This is a hat that's elegant and comfortable enough to match anything you wear like jeans, skirts or dresses.
Blocks 97.5% or more of UV rays
Foldable and packable
Comes with a detachable chin cord
Easily regains shape with some steam ironing
Has an adjustable inner band
Hindawi has always been famous for producing unique hats, and this sun hat womens is no different. It's made of superior, lightweight polyester for exceptional breathability while its sweatband and mesh keep you cool and comfortable.
Its extra-broad brim protects your skin from harmful UV rays. As the hat is detachable at the back, it's convenient to wear with a ponytail or bun. It is the floral leaf pattern under the brim that sets it apart from other caps.
Though broad, the cap is easily folded for storage and convenience. There's even a detachable elastic chin strap to attach to both its side and prevent it from flying off on windy days.
The additional special Velcro feature lets you easily adjust the hat to the required size. The hat itself has passed UPF 50% test to effectively block 97.5% of the sun's UV rays.
This sun visor can be worn throughout the year, in autumn, winter, spring, and summer to the beach or any other outdoor activities.
Ventilation keeps you cool and comfortable
No questions asked refund
Has a detachable chin lanyard
Passed UPF 50% test
Cheap and slippery material
The Sloggers broad brim sun hat is both functional and fashionable to view. It's floppy 4" broad brim protects your face and neck from the sun and at the same time makes people notice you. It's made of 100% wool, looks nice, isn't rigid and is soft and comfortable to wear.
Though lightweight, it's sturdy enough to fold and place in your suitcase without losing its shape. The hat has a 4" height and fits a head circumference of 23".
The stylish ribbon inside customizes the fit and beautifies the hat to wear with any dress. It's perfect to wear not only in the hot summer but also from fall through spring and even keeps you dry on snowy days.
Has an inner adjustable ribbon for customized fits
Long-term after-sales service
Wearable through the year
Both functional and fashionable
You and your partner can share Ordenado's unisex waterproof sun hat while in the hot outdoors. It's made of UPF 50+ waterproof polyester cotton blend and is comfortable, breathable and lightweight at just 1.5 pounds.
Its 4" wide brim keeps the hot sun off your face and neck and is floppy and flexible enough to pack into your luggage. There are even large ventilation mesh vents on the sides that keep your head cool by generating airflow.
There's even a sweat absorption mesh lining that absorbs the sweat on extra hot days. Its adjustable chin strap helps keep the hat firmly on your head when it's extra windy.
This is the perfect hat to share and wear to the beach, on camping and hiking trips, while gardening and doing any other outdoor activities. Its all thanks to its wide, floppy brim that provides maximum coverage from the sun's glare.
Has a money-back guarantee for its quality
Foldable and portable
One size fits most head sizes
Unisex in design, fit for both men and women
The Sun Visor wide brim straw hat is something unique in your search. Most hats are full headed and make your head hot. However, this cap has an open-top that prevents you from getting too hot. It is also comfortable to wear with a ponytail or bun without any overheating.
The cap is made of high-quality paper straw while its broad brim protects your face and neck. Thanks to its neutral colors the cap complements everything you wear. Being a roll-up straw hat is a sign it can be folded, packed and carried in your purse, bag or luggage while retaining its shape.
This is why you will love carrying it to beach trips, traveling, backpacking and even while doing chores like gardening. It fits most head sizes thanks to its adjustable rear Velcro closure. There's even a detachable chin cord that is used to hold your hat from blowing away on windy days.
Has an open top
Adjustable rear Velcro closure
Fits most head sizes
Has a detachable chin strap
What to Look for When Choosing a Sun Hat?
Now that you are done reading these sun hat reviews, it's time to learn a few tips that will help you check and select the right sun hat. I have here compiled a buyer's guide that will prove helpful with your shopping. It comprises of some tips to follow and additional information I thought I should share.
Size
The hat should fit well because too tight a fit may give headaches while too big hats feel unstable. Measure your head size and place an order based on the company's sizing guidelines to ensure a good fit. The cap should also be big and wide enough to keep you protected while outdoors for even long hours.
Material
Search for lightweight hats made of comfortable cooling or breathable materials and can be rolled up and packed in suitcases. You may also choose based on whether you want something washable or stiff or floppy. There are also hats made of waterproof materials that float on water.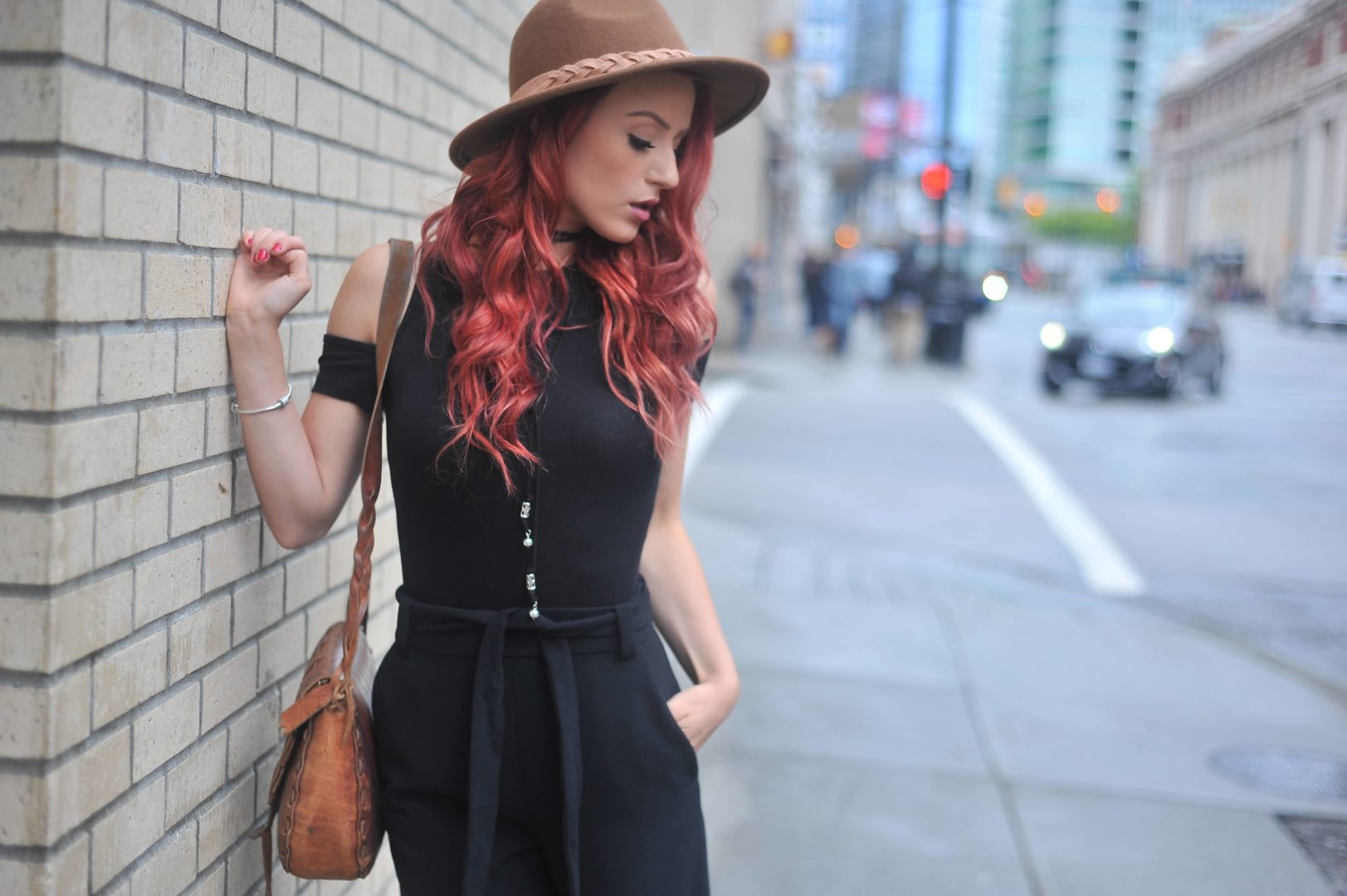 Cotton hats are soft but the most durable, packable and crushable and come in various colors.·
Straw is used for its strength, durability, fineness, and color. The raffia straw hats are also packable and crushable.
Some hats are made from twisted and woven paper and are strong, light and cost-effective. They, however, can't get wet and are not suggested for the rain because it's difficult to steam it back into shape if wet or crushed.
There are not many 100% polyester hats. They are usually combined with cotton and are durable but not as breathable as other fabrics. They, however, are waterproof in function.a
Type
Women sun hats are further divided based on the type, which includes:
Classic
The classic sun hats are usually wide-brimmed boaters with perhaps a pretty band at the base of the crown. They may be foldable, packable and fit most women. ·
Floppy
Floppy hats are soft and wide-brimmed with a bohemian vibe that complements all your outfits. They can be worn in the hot summers and winters.
Straw
Straw sun hats are stylish, functional and wide-brimmed to provide the needed coverage foryour neck and face as possible.
Boater's hat
Boater's hats have small to medium-sized brims, a flat top, and a short crown. It usually has a two-tone ribbon around its crown to add to its look.
Fedora
Fedora hats were first worn only by men but are today a woman's favourite shopping accessory. Fedora hats are made of felt, complements every outfit and can be worn anywhere, including to the beach. Fedora hats are characterized by its short to mid-sized brim with a rear upturn and a front that's turned up or down.
Bucket hat
Bucket hats are simple and symmetrical hats, perfect for intense outdoor activities. Bucket hats are available in most materials, but are most commonly cotton or polyester.
UV Protection
Sun protection hats are made of UPF 50+ material and have passed the UPF 50+test check to block as much as 97.5% of harmful UV rays. These hats usually have a label sign indicating it's UV protection level. Hats with mesh ventilation sides have a slightly reduced UPF rating because some sunlight passes through it.
Comfort
As comfort is essential while wearing the hat, buy one based on the activities you will be wearing it for. Smaller brimmed hats are better if you will be climbing as they don't fall off when you need a top view. However, something lightweight and breathable, which won't fly off in the wind is a better choice while running.
Breathability
Not helping you cool down much is a sign of poor breathability in sun hats. So, look for something made of breathable fabric, and proper ventilation on the sides.
Durability
Durability is important because sun hats have to endure the sun's heat and UV rays. It's a durable hat that becomes your constant companion for the best sun protection.
FAQ
What is the Best Material for a Sun Hat?
The best material is something breathable, foldable and packable. Search for something in cotton or a cotton blend, which you are comfortable wearing all day.
What Color Hat is best for Sun Protection?
Sun hats are usually made of light colors that reflect heat better. While white is the best choice, it's better if the cap has a darker color underneath to absorb UV rays. Besides white hats quickly get stained and dirty, which is why off-white colors like beige or khaki are rather popular.
Do Straw Hats Protect From Sun?
Straw sun hats are comfortable, fashionable and breathable. However, they have spaces between the fibers, which may let sunlight pass through. So look for straw hats with a second fabric lining for added protection and comfort.
How do you wash a hat without ruining it?
It depends on the material. Too much water can damage a straw or paper hat. However, it is safe to sweep a wet microfiber cloth over its surface. Any detailing like ribbons and beadings should be removed before cleaning, if possible, and hand washed.
Other sun hats made of materials like cotton, felt or polyester can be easily washed. Just place it in a leak-proof container and add a teaspoon of detergent to it. Fill it halfway with warm water and then close the lid and shake. The detergent will attack, and release grime and dirt into the water to give you a clean sun hat!
Conclusion
If you wonder which the best sun hat is for women after reading these reviews and buying guide, in my opinion, it's the Sloggers Women's Broad Brim Braided Sun Hat. If you ask me why, I'd share and say it's because it not only provides sun protection but is also fashionable to view. It has a wide, 4" brim that protects your face and neck from the sun while it's beautified by its ribbon.
It's foldable to carry along with you in a bag and is so soft and comfortable to wear. What more do you want t in a sun hat?
Live Your Aloha Sun Hats for Women Review
Sun Hats
★★★★★
"

Loved the products you've shared above. I'm gonna buy that Funky Junque Sun Hat as it looks stunning.  I'd also share my experience about how it feels. Thanks for helping me out.
"