You don't have to be a tree-hugging vegan to enjoy the Hawaiian wildlife. Hawaii, as a whole, is full of colorful flowers and tropical plant life, plus a stunning landscape just ripe for all you green-fingered folk to enjoy.
So, don't put off a trip to The Aloha State just because you think it's all sand, SPAM and surf. Hawaii is knee-deep in plantations, farms, and gardens. Trust me, you've just got to know where to look!
Around forty per percent of the land on Hawaii is farmland that is home to approximately three thousand crop and livestock farms. So, forget all of the things you think you know about Hawaii, right now and visit the ranches that grow anything from ginger to sweet potatoes.
From the professional botanist to the budding conservationist, this list is your go-to guide on everything green!
Ideal for an ecologist
Hawaii Tropical Botanical Gardens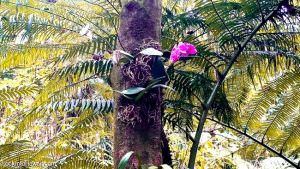 The Hawaii Tropical Botanical Gardens really is the crème de la crème of gardens. Located just off of Highway 19 on the Hamakua coast, it is eight and a half miles north of Hilo on the Big Island.
Tipped itself to be the "museum of all living plants," the gardens boast a forty-acre valley and are dedicated to preserving and protecting the living trees and plants that live there.
With multiple trails to explore and with over two hundred specials of plants, this really is an untouched paradise.    
Ideal for The Extreme Botanist
Honolulu Botanical Gardens
Featuring five varied yet fascinating sites that include:
Foster Botanical Garden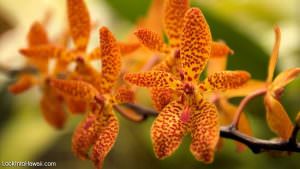 Based in the heart of downtown Honolulu, this little treasure is the oldest of the Honolulu Botanical Gardens and displays an established and inspiring collection of tropical plants. Some of these stunning tresses in the fourteen-acre garden were planted in the 1950s, which marks the beginning of a long and prosperous heritage that The Honolulu Botanical Gardens now has.
Ho'omaluhia Botanical Gardens
Offering camping and fishing, the Ho'omaluhia Botanical Gardens is a lavish four-hundred-acre site based in Oahu. Ho'omaluhia, meaning a peaceful refuge, first opened in 1982 and features plants and trees from many tropical regions around the world, including Malaysia, India and Sri Lanka, Melanesia, Polynesia and Africa. Built and designed by U.S Army engineers, this little touch of heaven was first made to provide much-needed flood protection for the Kaneohe citizens.
Lili'uokalani Botanical Gardens
This was once a favorite stomping ground of Queen Lili`uokalani, the last reigning monarch of Hawaii, who kindly donated her land to the City and County of Honolulu on the grounds that it would be used for the public's enjoyment only. Devoted to showcasing only native Hawaiian plants, this garden is free to enter and open every day, except Christmas Day and New Year's Day.
Koko Crater Botanical Garden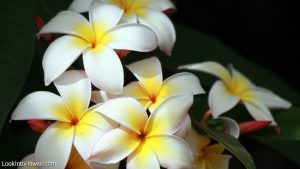 Focusing on cultivating the rare and endangered dry land plants, Koko Crater Botanical Garden offers sixty acres of slopes to enjoy. A top tip: make sure you bring your own water, as no drinking water is available on site. Dogs are not permitted and walking shoes are advised, as the gardens are built on loose rocks and uneven pathways.    
Wahiawa Botanical Garden
Taking the self-guided tour is the best way to fully explore the gardens while making sure you spot everything you came to see. The tour takes you around the thriving plants that excel in the cooler environments and that bask in the shady humid tropical rainforest.   
Clasped between the Wai`anae and Ko`olau mountain ranges on central O`ahu, this tropical jewel is a must see!
With twenty-seven acres of native Hawaiian plants, this ravine dates right back to the 1930s when it was used as a trial arboretum.  Find out more about these jaw-dropping sites here.
Ideal for photographers
Grove Farm Sugar Plantation Museum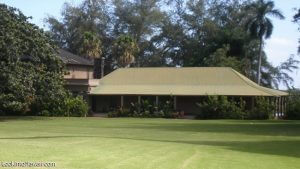 Built in 1854, by German Hermann A. Widemann, this is thought to be one of the first sugar plantations in Hawaii.
https://grovefarm.org
Make sure you book in advance to visit, but you certainly won't be disappointed. You'll be offered a leisurely two-hour guided tour of the buildings, gardens and grounds, all led by Kauai residents themselves who have grown up near the farm with its rich history as a sugar plantation and know what life on the island is really like.
Ideal for nature lovers
Na Pali Coast
Okay, so more of a hike than a garden, but I promise you won't be dissatisfied. Considered the best backpacking route, this twenty-two-mile round trip cuts through the Na Pali Coast, an untouched landscape boasting grooved cliffs and green valleys, a real contrast to the bright clear skies of Hawaii.
While you're there, why not pitch a tent on the golden Kalalau sands, then shower under the beachside waterfall. Just watch out for the budding Adams and Eves that like to wonder around, as you may catch a glimpse of more than you bargained for!
Ideal for the scientists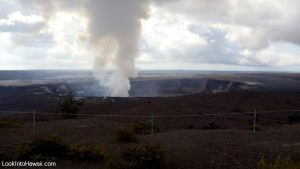 Hawai'I Volcanoes National Park
Offering a diverse landscape of black lava and cloud-kissed rain forests, this natural beauty is a sight not to be missed. Planning is key to enjoying this seven ecosystem playground. Two roads will steer you right, depending on how much time you have to play with. 
One is an eleven-mile drive that circles the summit and the other a twenty-mile drive that descends three thousand feet to the coast. If you like the sound of a good ol' volcano tour, then this guide has you completely covered.
So, as you can see, Hawaii has a rich and vibrant culture. From sugarcane and macadamia nuts to pineapple and coffee production to thriving volcanos and lush gardens, the Aloha State really can offer paradise to all those looking for it.