Santa Can't Slide Down Palm Trees! How to Have Christmas in a Hawaii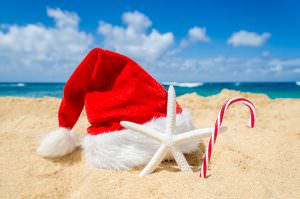 When you hear about Christmas in Hawaii, you probably do a great impression of Kevin McAllister-
"But how can you have Christmas without a Christmas tree?"  And then, give someone the stare of death when they respond with, "We can decorate a palm tree."
Even if you think Home Alone is the worst Christmas movie ever, you must agree that Kev has a point.
[mc4wp_form id="1051″]
We get it, celebrating a holiday with connotations of snowflakes, pine trees, roaring fires and wooly mittens just doesn't seem right in a land of bikinis, sun, surf and sand.
But, stick with us, because celebrating Christmas with a vacation to Hawaiian is pretty awesome.
Swap your egg nog for Mai Tais, your snowmen for sandmen and sledding for surfing. Take a look at our guide to a glorious Christmas escape to Hawaii.
Embrace Traditions With a Twist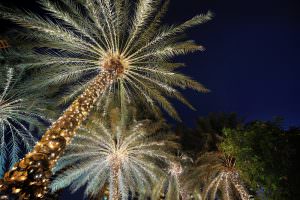 If you are going to throw a tantrum every time your favorite Christmas tradition comes with a twist, then you may as well stay down on the floor kicking your legs and banging your hands in frustration.
Hawaii has that US state with a Polynesian twist and this sparkles and shows bright, when it comes to celebrating the holidays.
Instead of fir trees, you may see tinsel and twinkling lights on palm trees.
Instead of Santa and his reindeer, you may see Santa in an outrigger canoe with dolphins swimming alongside.
Instead of elves with bells, you may see them sporting aloha shirts.
The blend of cultural traditions is truly awesome to see. And besides, who wants to live in weird yuletide Groundhog Day anyway? You know exactly how Christmas throws down back home, so taste the festivities with a slice of pineapple this year instead.
Remember You Are Swapping Frostbite for Sunburn
For most of the western world, December is a cruel mistress.
You are deathly poor, because you have used all of your paycheck to buy ridiculous and/or useless gifts for people…
Every time you go to the supermarket, you have to shout to your housemates that you are popping out and may be some time, before venturing into the arctic wilderness outside your door. And to top it all off, the sun decides to make a cameo performance sometime before noon, before jetting off somewhere warmer.
Who the hell would want to stick around?
Yet holidaying in Hawaii, you'll find blue skies, balmy temperatures and your whole world filled with pineapples, coconuts and cocktails.
Also, if our skin is going to decide to be angry, red and painful, we would prefer it to be scorching sunburn rather than bitterly cold frostbite.
You Can Do Better Than a Festive Spam Supper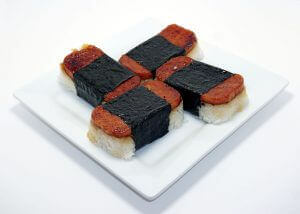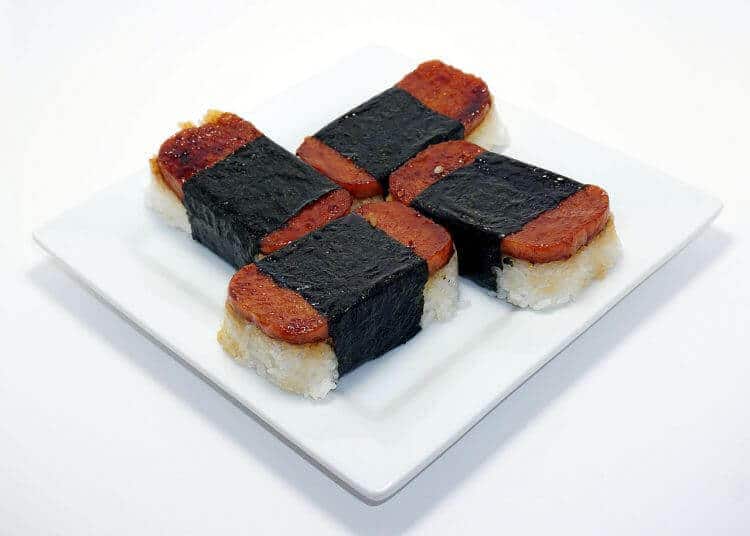 While you may be mourning the idea of the islands having no turkey, stuffing or cranberry sauce, this doesn't mean that you cannot enjoy a Christmas feast.
If you try to recreate a home turf turkey dinner with all of the trimmings, odds are you will end up with some kind of Frankenstein monster on a plate. Better to make use of all the lovely local ingredients and dine deliciously.
This doesn't mean that you need to get SPAMtastic. We love spam, it is a Hawaiian staple and it isn't as terrible as you may think. But, there are other options.
We are talking a full roasted kalua pig, heaped perfect platters of poi, dreamy steaming pies and grog whipped up with coconut milk. Seriously, food doesn't get any better than this. And, when you have licked your plate clean, you get to suffer your food coma in a hammock, rather than face down on your grandma's rug!
If you are wondering what the hell poi is, or you are debating how to enjoy a glorious bowl of purple gloopy goo then we have the answer right here…
Give the Gift of Adventure Rather Than Moldy Tangerines
Instead of stuffing stockings with moldy tangerines, a belly button lint brush, bacon flavored toothpaste and other dime store junk that seemed funny at the time, but now just seems like you have singlehandedly ruined Christmas with your terrible ideas, why not invest in some really good gifts?
Hawaii is the land of rip roaring adventures, epic journeys and incredible treats. In short, there are a ton of fabulous activities in Hawaii that will have you in a constant state of exuberance.
How about sending your parents on a helicopter tour of Kauai? Treating your partner to a surf lesson, booking a day at a world class Hawaiian spa, hitting the Volcanoes National Park to watch the earth spit and seethe or going on a family whale watching tour?
True, you won't be able to unwrap it.  But, these are going to be memories that you cannot put a price tag on. Well you can and we aren't going to lie – the bacon flavored toothpaste is probably cheaper.
Book Ahead, Like Way Ahead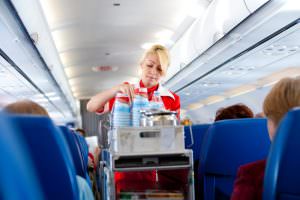 You may as well hop in a time machine and travel back to 2014, if you want to secure an affordable vacation to Hawaii come Christmas time. With the aforementioned fabulous weather, roast pig feasts and Christmas morning promise of swaying in a hammock, it's no surprise that the holidays are a popular time in Hawaii.
If you want to avoid the disappointment of spending your festivities sleeping rough in a forest and trying to spear fish for dinner, then you will either need to make some bookings in advance or to travel a little later than the crowds.
Also, if you are the kind of person who has a 1950's viewpoint of children being seen and not heard, then you are going to find yourself trying to swim in shark infested waters to escape the delighted yells of young ones. Christmas in Hawaii is popular with families.
[mc4wp_form id="1057″]
To avoid the Christmas from hell, make sure that you book ahead when it comes to accommodations, fancy dinners and spa services. Also, do your research and pick an all-inclusive Hawaiian holiday that bans kids. if you lean towards child-less vacations.
So, if you want to swap a shivering cold, dry turkey holiday for sizzling sun and lashings of roast pig – you have picked the perfect place.