For many travelers, renting a car is a must-do—to avoid waiting for taxis and buses, if nothing else. But if you're a young driver, you may find the process more complicated than you think.
So, how old do you have to be to rent a car in Hawaii?
On the Hawaiian islands, most major rental companies require drivers to be at least 21 to rent a car. The older you are, the better. However, young visitors still have a few options.
In this guide, I'll share the ins and outs of the rental requirements, exceptions, tips, and much more. Stick around!
Typical Age Restrictions for Car Rentals in Hawaii
Being over 25 would make your life easier while renting, but many rental companies in Hawaii rent to 21-year-olds.
Plus, a few peer-to-peer car-sharing marketplaces, like Turo, are open to 18-year-olds in Honolulu. However, there are often additional restrictions.
Daily Surcharges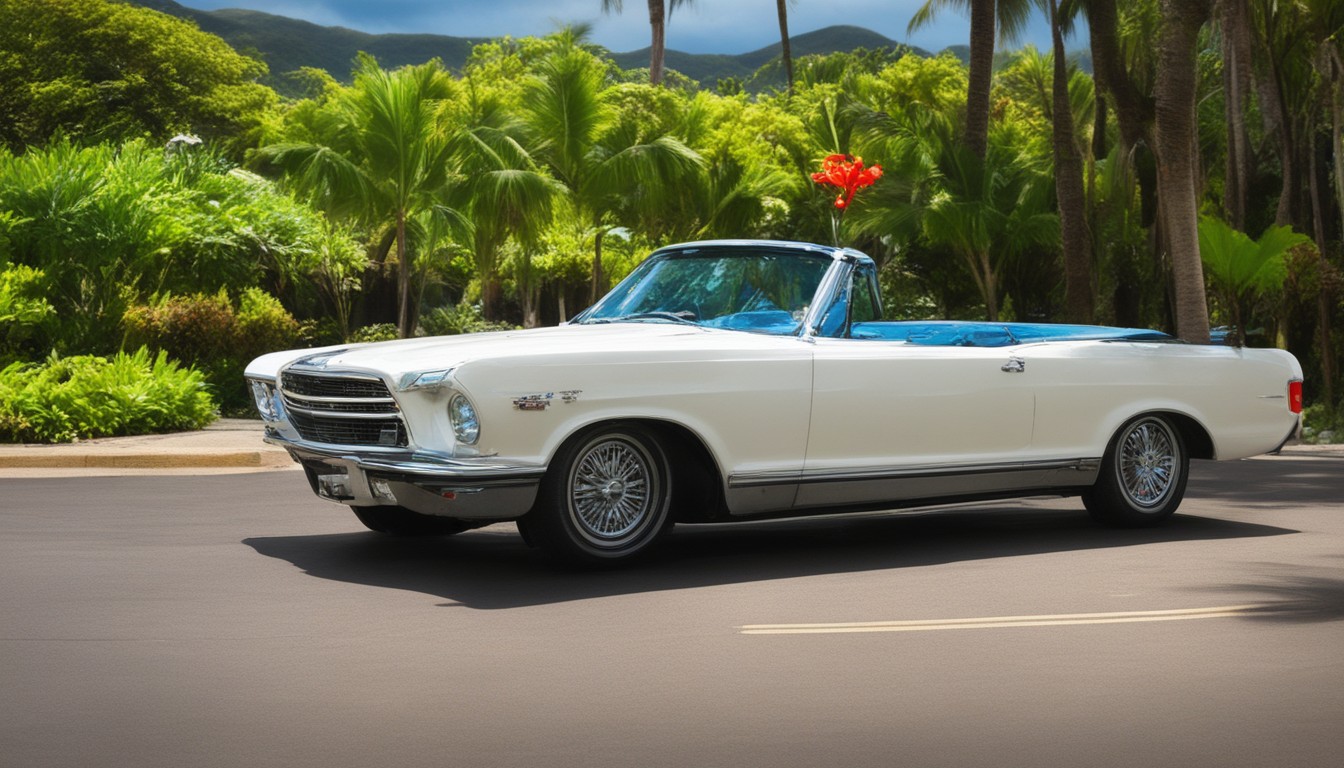 Usually, companies that rent to those under 25 charge surcharges. This young driver fee might seem low initially, but it'll quickly multiply over the course of a multi-day rental.
Avis is one of the companies that imposes surcharges.
Limited Selections
Young drivers might also find that only compact economy cars and basic models are available for them. Luxury vehicles are often off-limits.
Take Turo, for example. They only offer cars worth over $20K for those over 21. Deluxe vehicles, meanwhile, are available for drivers aged 25 or older.
Insurance Difficulties
Car rental insurance companies tend to consider drivers under 25 high-risk. So, expect to pay inflated insurance policy prices and have fewer coverage options.
A few agencies won't let you decline protection plans if you're young. You'll likely have to choose between minimum and standard protection plans.
Special Rules for Young Government Employees
The one scenario where an 18-year-old may have an easier time renting is if they are an official US government employee traveling for work.
If that's the case, don't forget to bring your official orders!
Age Restrictions for Car Rentals: Hawaii vs. Other States
In New York, the law allows 18-year-old drivers to rent cars. Most rental car companies have exceptions for 18-year-olds in Michigan, too.
In these states, young drivers tend to have a wide range of options, albeit with surcharges.
But in Hawaii, some agencies simply don't issue rental agreements to those under 21.
How to Find Rentals as a Young Driver: Tips and Tricks
Finding a rental vehicle as a young driver in Hawaii takes extra effort.
Here are some simple tips to help you out:
Check the FAQs Page
Many major rental chains post their minimum rental age policies on their FAQ pages. This is the easiest way to get a quick answer.
If they have a location in Hawaii and allow renters under 21, the details will be there among the other rental policies.
Use the Age Feature in the Search Tool
Some rental search sites like DiscoverCars.com and Enterprise allow you to add your age while inputting the location and date. This feature helps filter out results that you're too young to reserve.
Get in Touch With Local Companies
If you plan on renting from smaller, local agencies in Hawaii, your best bet is to contact them directly by phone or email.
They could be willing to work with young renters on a case-by-case basis.
Ask In-Person at Rental Locations
It's ideal to book a day or two in advance. This way, you can understand the rental requirements and adjust your plans accordingly if no one in your group is old enough to rent.
Bonus point: this tactic helps you get the best rental rate!
Yet, I'll admit I've forgotten to book ahead at least once and had to reserve a car upon arrival.
If this happens to you, try to ask at the airport car rental counters. For instance, Alamo, Dollar, Hertz, Enterprise, Budget, and Avis all have on-site locations at the Daniel K. Inouye Honolulu (HNL) Airport.
What You'll Need to Rent a Vehicle as a Young Driver in Hawaii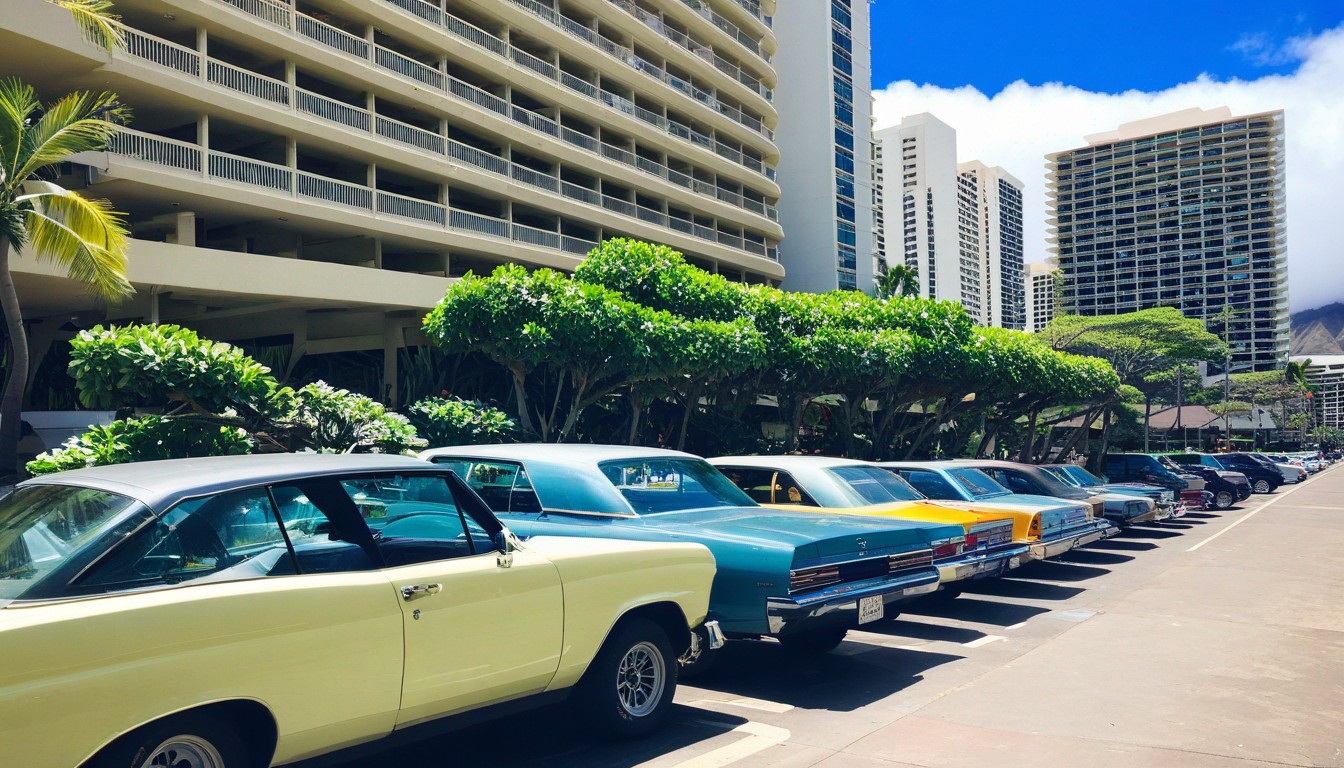 Suppose you found a suitable agency that will rent to you. What now?
Well, you'll need to get a few things in order.
Make sure you have a valid driver's license issued in English. If not, bring an International Driver's Permit along.
Of course, you'll also need a widely accepted credit card. Some companies accept debit cards, so double-check before you get to the islands.
Lastly, most agencies require renters to show a passport or other official ID to prove they meet the minimum age requirements.
Too Young to Rent a Car? Here Are 5 Valid Alternatives
If you're under 21 and unable to secure a rental car in Hawaii, don't despair. With a bit of planning, you can get around Oahu and the neighboring islands car-free.
1. Use Public Transportation
Oahu has a reliable network of public transport called TheBus. If you're not in a rush to get to your destination, check it out.
2. Book Shuttles
Many hotels and activity providers offer shuttle services to the airport and popular tourist spots for a fee. This convenient option gets you door-to-door without the hassle of renting, covering additional insurance expenses, and finding decent parking.
Shuttles can also be booked independently through companies like SpeediShuttle.
3. Grab a Taxi or Rideshare
Taxis are readily available in tourist hubs like Waikiki.
Uber and Lyft also operate on the island. For a local alternative, try the Holoholo rideshare app.
4. Rent a Moped
If you want to feel the wind in your hair, mopeds are a fun rental option. It's available for people aged 18, provided they have a valid license.
5. Stick to Your Resort
Consider booking a resort with lots of on-site amenities and simply stay put. It'll cost a pretty penny, but you won't have to worry about transport as much.
Final Thoughts
Renting in Hawaii before your 25th birthday takes some flexibility and planning. While you won't be totally out of luck, choices will be more limited than for older drivers.
Of course, if the rental route just isn't working out, buses and rideshares can get you where you need to go.
Wherever the road leads, embrace the journey with aloha spirit!