Being in Hawaii will make you want to sing – literally!
You've been told you have a nice singing voice. No surprise, you were a member of your high school choir, while growing up on the mainland. It's been years, though, since you sang Karaoke. What better time than now while on your Hawaiian vacation?
You're in luck, because there are Karaoke bars and lounges sprinkled all across Oahu, where people sing and demolish their favorite hit songs every night of the week. Add this activity to your vacation package and list of things to do in Honolulu.
There are Karaoke clubs to fit everyone's tastes – some claustrophobic and dark, others posh and trendy, still others warm and cozy like your Auntie's living room.
Talent is not an issue, either. You don't have to be good. No matter how bad you sound, you still get applause and even can appear on video tape at some places, so you can cherish or cringe at these memories for the rest of your life. So, now you're stoked; head on down to an Oahu Karaoke club, immediately. It's also one of the many free or low cost things to do on the island.
But wait, there are few things you need to know.
Karaoke originated in the Japanese City of Kobe about 30 years ago. It's a word formed from putting two Japanese words together. "Kara" comes from Karappo and means empty, and "Oke", shortened from Okesutura means "orchestra." Immensely popular, it has become a vital part of the history of Hawaii and its social culture.
Karaoke for dummies
The process of getting on stage and into the spotlight is simple. After getting settled in a club or lounge, have a drink or some food and scribble your name on a slip or card, then hand it to the waitress or host. No flirting with them. No butt grabbing or leering or you may lose the use of your hands. (Insert a scene from your favorite gangster movie).
At most places on Oahu, it's usually one song per slip. Every singer usually will go through one round with everyone else and then your turn can come up again. Singers are not allowed to do medleys or dominate the stage. No divas allowed and no medley of your favorite Katy Perry hits. Some lounges are free, others charge $1 per song.
Remember to applaud ferociously or politely after a performer finishes, no matter how much they suck and even if your ears are bleeding. Absolutely no jumping onstage and grabbing the microphone from some unsuspecting performer. You may be asked to leave, or worse yet, you may disappear and your body may never be found.
If you want to sing along with a perfor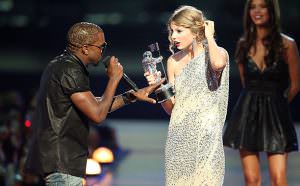 mer, ask them. Don't have a Kanye-Taylor Swift moment. Some high maintenance singers grumble about the mic volume being too low. If you don't like the mic level or there is something technically going sideways, alert the host. Hands off the equipment.
Often microphones are passed around "local style" so be careful to practice good hygiene and examine the mic carefully, especially if the person before you looks like they are suffering from an infectious disease.
Finally, no profanities and making fun. Snicker under your breath, if you must or hurry to the restroom and really cut loose with the laughter. Boorish behavior will not be tolerated. This will get you banned forever from the venue and will result in shaming by everyone in attendance.
Okay, time to impress and/or make a total fool out of yourself. Remember, even the inebriated and tone-deaf get to bask in the spotlight. Karaoke is a great, cheap individual or group activity. So call your friends, warm up the vocal cords and check out the options.
Strut Your Vocal Stuff at the Air Park
Swagger with your entourage into the Air Park in Honolulu and order from a fully loaded bar. Cozy and classy, the 70' plasma TV in the main room will get your attention as will the thundering sound system that will pulverize your senses. Don't want to perform in the open lounge, then slip into one of the 11 cozy private suites that come in different room sizes.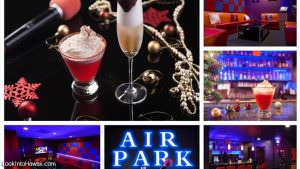 We're talking high-tech baby, with each private room featuring a 55-inch HD TV, state-of-the-art sound system, advanced touch-screen monitors, video on demand and a vast song selection of over 20,000 songs, some in other languages.
Sound-proof private rooms hold up to 30 people and you can order Hawaiian delicacies similar to our favorite Hawaiian dinner cruises and consume ample amounts of alcohol to lubricate the vocal cords and bolster up the courage. The rooms are soundproof so this is the time to get really loud and obnoxious. More important, you won't torture the other patrons with your steady stream of Beyonce hits. Reservations are encouraged for private rooms.
Here are a few more rules: No outside beverages, no smoking, vaping, gum chewing, illegal drug use, pets ( I assume service dogs are okay), sleeping on the floor or singing off-key (just kidding). Casual dress is okay, meaning t-shirts and slippers are cool.
Fly Like An Eagle or a Shore Bird
A tad more upscale and touristy, with over 10,000 song titles, the Shore Bird in Waikiki (known for its "world famous barbecue") sits right next to the beach. It is here where you can even enjoy worldwide fame on the Internet. You can torture (I mean entertain) listeners at the bar and online courtesy of the Shore Bird Webcam. The venue also regularly hosts contests with prizes.
Just think, your relatives in Missouri can enjoy your creative rendition of My Sharona, live! In addition, you will appear on the 60 inch plasma screen. For some this is a thrill, for others it's a nerve-racking experience that may scar them psychologically for life.
The open and airy Shore Bird is just several steps from the ocean, which means after your concert you can get naked and take a spontaneous dip in the Pacific Ocean. Just make sure you have bail money and know how to swim.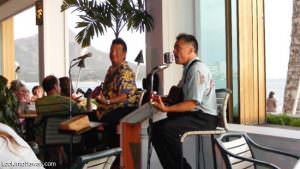 For that cozy local feel, there's the Blue Ribbon Bar and Grill in Honolulu. One recent evening, the performances ranged from the harmonious to the horrific, from the soothing to downright silly. During one song, dogs could be heard howling in the distance.
Nevertheless, there are talented regulars who come here often, as one older local crooner proved with his silky-smooth rendition of Sweet Caroline. The crowd got into it as well, coming to life during the floorboard-rattling Love Shack, which erupted into an orgasmic, table-pounding sing-a-long. Someone even threw a tambourine into the mix.
The crowd ranges from mid-20s to senior citizens. And yes, even seniors can belt out a tune once the booze and cholesterol medicine kicks in.
The songbook is as thick as a telephone book and although there are some contemporary tunes, (some in various Asian languages) it's mostly about the 60s, 70s and 80s. Drinks are reasonably priced and there is a charge of $1 per song.
At the end of the night, you might think singing something salacious like Marvin Gaye"s Sexual Healing might get you some action. Try and sing it (with gyrating hip movements off course) directly to your date or another attractive bar patron.
Warning: If this strategy misfires, you will be heading home with only your memories of the evening to keep you warm.
But, no worries, it's a great Hawaiian activity if you're visiting Hawaii on a budget. And who needs the opposite sex when you got fans who love you baby!
Click here to go back to LYA homepage