With one simple click, you finalized your dream purchase. You'll soon be packing your bags and heading to beautiful Hawaii. Thanks to MasterCard, your island dream has become your tropical reality.
Thoughts of spending your days on the warm sand are almost immediately replaced by angst. The worry of, "how will I pay for my two weeks in paradise?" Listen, it's not as hard as you think. Just get creative and roll up your sleeves.
For Sale: Baby Ingredients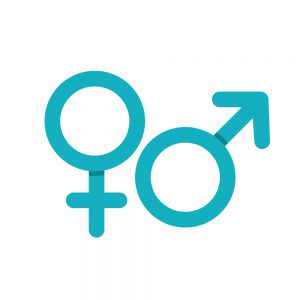 Personally, this wouldn't be an option for me. I wouldn't want to imagine that someday my mini-me's might accidentally date each other.
But, if you can lay your eggs or squeeze your tadpoles off without ever regretfully looking back, you could pocket your whole trip and some spending money! Compensation for egg donations range from $4,000 to $10,000. Comparably, the fellas are pocketing $35 to $50 for each specimen. Hey ladies, here's the one example in life where we are getting paid more than men!
No gents, it's not equal pay. But it's also not equal work! For you guys, the donation is a walk in the park. For us ladies, it's a walk in the park, after shooting fish in a barrel and then taking candy from a baby.
But, with this sort of cash windfall, you can book your trip and all of the fun that you can now easily afford through funlocity.com
How does zipping around the harbor on a jetski sound? Book it! Seriously, book it early (the jet skis are booked well in advance on Hawaii).
Bet on the Longshot
Feeling lucky? How about gambling?
But, can the odds ever really be more than 50/50? Probably not.
If you're one of those glass-half-full people, perhaps you believe that the "odds are always in your favor". Well Tribute, hedge your bets and see if you can be your District's big winner.
Know this though; many before you have tried and were defeated. Too many have wagered more than they could have afforded to lose. If you're still willing to take the risk, check out these betting tips from an expert gambler (if there is such a thing).
If you make some nice bank, pay off your trip and save a little of your winnings to do something really cool in Hawaii.
Maybe you can satisfy those Hunger Game Pains of yours here at this 5 star restaurant.
GoFund(MyFun)
People are starting to use GoFundMe for everything from lifesaving kidney transplants to funding their dream of opening a surf shack.
It's not entirely off the mark to assume that, with a well-written plea, your sincere needs for sun and fun couldn't receive some donations. You gotta play up your needs, though.
Let's say, you need to get away because you're "depressed" over recently losing your job. No one needs to know that you got canned for taking a three hour nap in the break room. You just say, "I was worked to the point of exhaustion, barely able to function on my feet".
Or, maybe the long Chicago winter hasn't been kind to your pale as chalk face and could use a little bronze to your skin. That desire becomes a medical concern (though not actually confirmed by a doctor).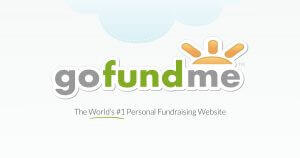 You could "possibly be anemic" and you need to get "that vitamin that you can only get from the sun, STAT!" Set your GoFundMe goal high enough to pay for your trip and, with a few extra Benjamins, why not plan to parasailing over Oahu?
Selling that Tacky Gold and Silver
Hey Mr. T, you still sporting those clunky gold attention grabbers?
Why not trade them in for some puka shells? That dated fat bling, is "Blang, Yo!" (Did I just start the new "it" phrase? Mmm, Proll'y!).
Find a gold and silver dealer that has the reputation for a great return and sell off some of your goofy collection. When you get to the islands, visit a great gift shop and get yourself some totally rad, low priced, island bling.
"Model"
Let me be clear, this semi-joke advice is only for guys. As a mom, I would never say "answer a Craigslist ad for modeling". Let's get back to the goof…
GUYS, answer an ad for modeling! If the offer is for a day gig at a very public nearby location, bring a bodyguard buddy and make sure he secures your money upfront. Do I even need to tell you that any middle-of-the-night, abandoned warehouse locale is strictly a NO-NO?
If your face is a money maker, then Honey, you must get paid! Pocket a few extra bucks, and upgrade your Hawaiian experience with a safer thrill than Craigslist modeling. Get to the chopper!
Rent a Date
I just read that people today are paying for hugs. Can you believe that? I'd hug someone for free, but that's just me.
There are very busy people in the world today that don't exactly need a hug. Male executives sometimes need eye candy to stroll with at a fundraiser. And, some lady bosses might need a boy toy to scoot their chairs in at events. If you're the sort of person that can be an occasional companion, you can easily make a few bucks towards your tropical trip. Maybe even enough to treat yourself to this island treasure.
YardSale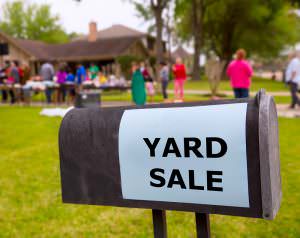 One man's trash is another man's treasure.
Very true. Do you have some treasure lying around? How about those Vanilla Ice CDs? Redskin's RG3 jersey? Or how about Bill Cosby's bestseller "Fatherhood"?
Well, just because you'd love to burn them doesn't mean that some other weirdo wouldn't love to have them for their funky collection.
Have a yard sale, and sell your trash! Get a few extra clams for your Oahu trip and then why not book an awesome adventure?
Pet Sitting
People love their pets. Some people love their pets more than they even love people!
If you are a pet lover, why not advertise this awesome character trait in your local newspaper? You can book a few gigs taking care of other people's four-legged, or two finned, or two-winged or scaly family members and get yourself a few extra quid for your trip.
Know what would be awesome for an animal lover like you? Visit the Honolulu Zoo during your stay.
Part Time Job
Your full-time gig pays for your real world bills. Maybe the money solution to paying for your Hawaii visit is getting a part time job.
As you fill those napkin holders, and mop the restroom floor, just imagine your glorious fourteen days stretched out on the beautiful sands of Waikiki.
Take that extra money from your part time job and enjoy some Hawaiian food trucks. Be extra nice to these entrepreneurs. Who knows? Maybe they're saving for their own dream trips?
Medical Research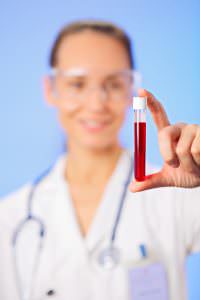 Do you have the DNA that says "I laugh at the Zika virus and flip the bird at Ebola!"?
Well then, you're just the kind of superhero the government wants to test its cures on. Compensation for testing vaccines and new drugs is actually pretty good.
Research this money maker, so that you know just what you're getting in to. After your side effects wear off, get yourself to the island and have a little organic R&R here.
Sell Water or Flowers roadside
Hot day? Sell ice cold waters. Mother's Day? Hock some pretty bouquets. Is it Valentine's Day, again? Think about peddling roses.
I know that most men are last minute planners and purchasers. Why do you think there's a market for roadside sales? You won't even have to stand out there too long before your merchandise is out of stock.
Fans leaving a baseball stadium in mid-summer always want a water for the drive home. Irritated 9 to 5'ers stuck in bumper to bumper traffic without AC will always grab a cold one (maybe even a double!) Guys in the doghouse for leaving the toilet seat up for the 97,000th time can't go wrong with "I'm Thoughtless" carnations.
Roadside quickie sales are profitable. Get your entrepreneur hat on and make some moolah. Then, spend that cash the way you want in Hawaii.
Maybe your passion is golf. Check out this and other courses and book a tee time.
You work hard, and you deserve great rewards. Hawaii is that reward. There are so many innovative ways to pay for your trip. And, when you get to the island, there are so many creative ways to spend that money you saved!
Save it and spend it.
Your way.
On Hawaii.
Aloha.