Yay You Got Maui'ed! How to Throw a Hawaii Wedding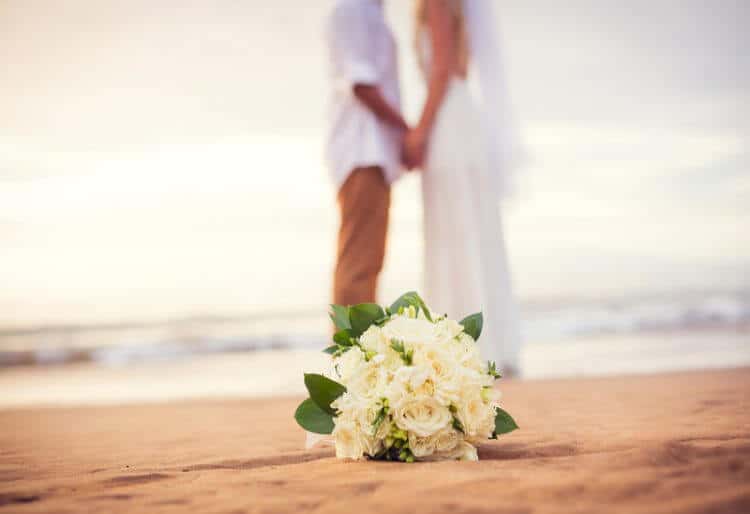 It's like raaaaayayayyayaaaaaiiiin on your wedding day…
There are many reasons as to why the Alanis Morissette song Ironic gets a lot of hate. The main one being that she doesn't seem to have a good grasp on what the term irony means, we beg to differ on this – Alanis seems to understand situational irony. Also, Kierkegaardian irony. But, that's another story.
Alanis seems to think otherwise;
If you are here, then it's because you are probably in the throes of giddiness at throwing a wedding and we are bringing you down with our mentioning of despairing philosophers. We all know that Nietzsche is a more appropriate guy to mention when it comes to weddings.
Champagne, cake and nihilism anyone?
[mc4wp_form id="4788″]
Let's get back to weddings and the reason for choosing that opening line. No one wants a wedding day where they are shivering in their white lace, forking out a fortune to sit in a drafty church and struggling to get dinner reservations at Frankie and Benny's.
Instead; imagine spending your nuptials barefoot on the sand, soaked in the warmth of sunlight and feasting on oysters and fizz. Now that's how you start married life – or should we say maui'ed life!
Throwing a fabulous wedding in Hawaii won't come cheap.  But, let's face it, no wedding does and your guests are sure to thank you for giving them a reason to high-tail it to paradise…. or will they? More on that later.
Check out our glorious tips on how to plan the best destination wedding in Hawaii…
Pick the right island and not based on how many terrible puns they offer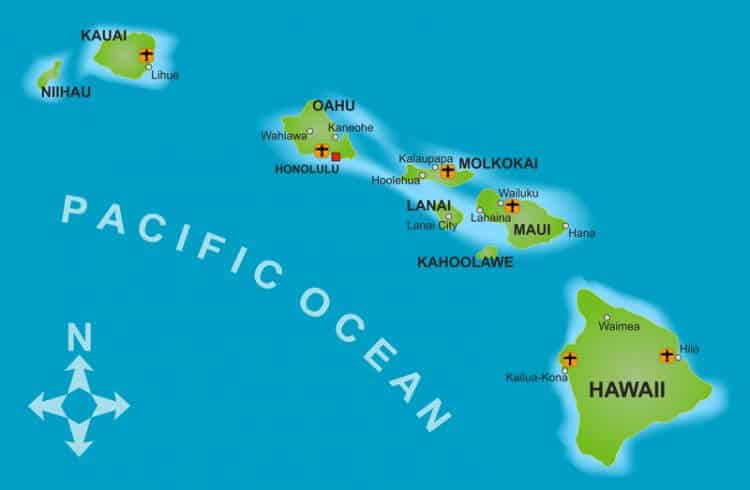 If you want to make Maui jokes like the scorcher we have used twice (yeah it rocks), then you will need to pick Maui. If humor isn't at the top of your list, then you can explore the other islands.
Hawaii is a multifaceted being, which means that you can choose the spot that fits snugly in with your dreams.
The Big Island can be the right choice, if you want your wedding pics taken against a plethora of different backdrops. You can say I do with singed brows in front of a volcano, with the hoary bat entangled in your veil against the lush rainforest, against the idyllic white beach backdrop or against the dazzling sight of soaring skyscrapers. Out of the 13 different climate zones on the planet – the Big Island boasts 11.
For those wanting to play Adam and Eve and get back to nature or pretend to be elves in the forest – then the garden island of Kauai will be right up your alley along the Napali Coast – or rather right up your nature trail. Kauai weddings are also awesome for thrill seekers, so if you were only in it for the money, then a few days after you say I do, you could send your new spouse on some of these death wish activities.
If you are a millionaire or Bill Gates – then Lanai will embrace you into its luxury bosom.
Take the help, trust us your future ulcers will thank you for it
Unless you live in Hawaii (in which case, you win an award for luckiest person ever), you are going to need some help.
Luckily, there is this thing called the World Wide Web…oh what. You've heard of it? Well then you know that this is your number one resource for finding help on the ground, when it comes to wedding planning.
If only there was someone to help with planning every aspect of our lives, a getting out of bed planner, a feeding the cat planner, a get our heads out of the tub of Ben and Jerry's planner, a dear god help us get through the election aftermath planner.
Anyway, a wedding planner will be able to sort out those little intricacies for you and will prevent you having to fly out every few weeks to ensure that the catering / flowers / white doves coming out of a hat haven't gone amiss.
By the way, we absolutely advocate finding a local planner, because how the hell can someone knee deep in snow in Wisconsin find out whether the oleanders are going to be in season for your bouquet?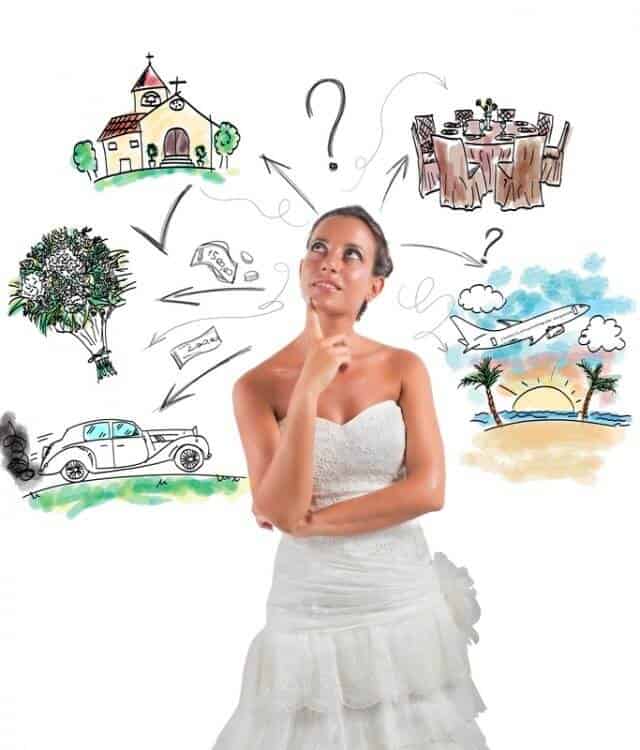 Also, if you choose to marry at an all-inclusive Hawaiian wedding resort, as part of a package deal or with a five-star hotel – then you are sure to have someone onsite, ready to iron out the details.
Accept that you may not be worth your weight in gold
OK, destination weddings are always a curve ball. At regular weddings, you pick your friends based on whether you are prepared to feed them. At destination weddings, you get to find out if your friends think you are worth paying through the nose for. It's sneaky and we like it.
But, your friends do not.
Jezebel puts it quite succinctly into words here.
You need to be prepared for not walking down the aisle to a medley of your BFF's.  You need to be prepared for not getting a tower of wedding pressies and you need to be prepared for some rather disgruntled reactions when you invite people to your wedding in Hawaii.
On the plus side –  you save yourself a bomb on not having to feed aunt nelly and her seven sisters at $50 a head.  You get to combine wedding and honeymoon in a single swoop and you may get a handful of guests who will adore you for picking Hawaii and with whom you can make awesome memories.
Just try and give something back. If you expect your guests to pay for flights and a room at the Four Seasons, then you can at least buy them a steak or a surf lesson in return.
Embrace your aloha spirit…or embrace as many Mai Tai's as you can, without throwing up on your dress
You are in paradise! You have avoided one of the biggest decisions that comes with wedding planning– the dreaded theme.
Umm hello, the theme is obviously leis, lovely luau food and a ton of tropical booze.
Hawaii has so much to offer when it comes to weddings! Think frangipani bouquets, softly strummed ukuleles, barefoot beach luxury, mind melting sunsets, spam sandwiches…what -no scrap that last suggestion.
As you can see, Hawaii is the perfect paradise wedding destination.  It blends romance with adventure, fun with poise and perfect weather with scenic backdrops that will make all of your neighbors green with envy. And, that's the real reason to throw a wedding in paradise, obviously.