Most people don't realize that waterproof watches aren't only made for swimmers. It's usually in everyone's best interest to invest in a timepiece that could keep water at bay. Accidents happen, and if you don't live in a desert, your wristwatch will eventually come into contact with water.
List of Best Waterproof Watches
Need proof? Then recall the last time you forgot to take your wearable off while washing your hands. Or that evening when the first thing you came across after leaving office was an unexpected shower. Or when you accidentally spilled that glass of water while dining in your favorite eating place.
Best Waterproof Watches – Comparison Table
IMAGE
WATCH
FEATURES

Case Material:

Brass

Water Resistance:

100 Meters

Cost:

$$

Check Details

Case Material:

Resin

Water Resistance:

330 Feet

Cost:

$$

Check Details

Case Material:

Stainless Steel

Water Resistance:

660 feet

Cost:

$$

Check Details

Case Material:

Stainless Steel

Water Resistance:

660 feet

Cost:

$$$

Check Details

Case Material:

Stainless Steel

Water Resistance:

165 Feet

Cost:

$$$

Check Details

Case Material:

Stainless Steel

Water Resistance:

660 Feet

Cost:

$$$

Check Details

Case Material:

Stainless Steel

Water Resistance:

100 meters

Cost:

$$$

Check Details

Case Material:

Titanium

Water Resistance:

660 Feet

Cost:

$$$

Check Details

Case Material:

Stainless Steel

Water Resistance:

660 Feet

Cost:

$$$

Check Details

Case Material:

Stainless Steel

Water Resistance:

660 Feet

Cost:

$$$

Check Details
Apart from being accident-proof, the best waterproof watches come with plenty of sophisticated features, so you'd be getting a good mix of style and functionality. That means whether you're an active swimmer, a gym-goer or an outdoors person, you need a timepiece that could say no to water.
Read on to know more about the best waterproof watches of 2020:
Despite being a classic, Timex is nowhere near as expensive as some people worry about it to be. It gives the same stylish outlook to its Expedition-Field Chronograph, while also lending it waterproof features. All in all, this watch will fare brilliantly as long as you aren't going to totally immerse it.
Features
Starting with a glance at its design, the Expedition is equipped with three subdials that let you keep track of minutes, seconds, and 1/20th of a second for up to half-an-hour. The orange color of dials contrasts brilliantly with the black background and white bezel to make their readings a cinch to read.
You can turn-on its backlight feature if you're going to use this watch in low light conditions. Its adjustable 20mm nylon strap fits all but the biggest of wrists. The mineral glass crystal which sits in front of the three subdials is scratch-resistant and (almost) shatterproof.
Provided you don't like its nylon rubber strap, Timex gives you more options. There's the leather strap for those of you who won't go near water, and for those who would do the exact opposite, the double-layer fabric slip-thru straps will perform just fine.
To keep its running costs low, Timex has provided this water sports watch with a battery that would last up to 5 years without breaking a sweat. And as long as you don't take it below 100 meters of water – which is the maximum submersion limit that this watch can withstand, it will surely outlast its battery's life.
Up to 5-year battery life
Scratch-resistant mineral glass
Equipped with an INDIGLO backlight
Stylish looks
Complex backlight activating mechanism
The Casio Men's Sport Analog Dive Watch has a casual design that you can wear to the office and its resin-build can handle moderate-to-heavy abuse handed out by the outdoors. Throw into the mix its affordable price, and you could see why it is one of the best sports watches for men.
Features
Considering the fact that it doesn't charge a king's ransom for its services, the Casio Sport still comes with all the bells-and-whistles. It is equipped with luminous hands and numerals which are easy to read in the dark and also has a small date and day window at its 3'o clock position.
Since it uses Japanese movement to keep ticking, you don't have to worry about its time and date going out of order anytime soon. The presence of guards on both sides of the crown means you can count on this waterproof watch to remain waterproof up to 300 feet.
Though not the most expensive on the market, its resin material is anything but cheap. We were happy to note that it proved to be pretty tough and with the band being made of the same material as the casing, they'd feel brilliantly against your wrist
Its bi-directional bezel might initially raise doubts about its ability to rotate accidentally and disrupt the measurement. However, as we found out, that isn't the case as the bezel requires some effort before it can move sideways. So you shouldn't be worried about it disrupting the watch's functionality.
Competitively priced
Has a bi-directional bezel
Made of tough resin material
Won't remain luminous in the dark for long
The Invicta Men's 8926 Pro Diver Collection Automatic Watch ticks most of the boxes for water sports enthusiasts. It has a brilliant 'real-watch' design, can resist water up to 200m and is incredibly simple to use. All these qualities make this watch truly a diver watch.
Features
Waterproof watches justify their steep asking prices with their smooth feel and user-friendly features. The Invicta Men's 9226 does the same. Its round black dial lends this watch a professional look whereas the silver-colored dials make reading details a cinch.
Despite sitting behind a Cyclops magnifier, the date window's design perfectly blends with the overall black background of this automatic watch. Its more-than-adequate luminosity will ensure easy views in low light conditions and the company's logo on the second's hand also gives it a nice touch.
Most of its users would feel home with the 20mm width of its stainless steel bracelet. Held together by a fold-over clasp and fitted with 4-adjusting points, the bracelet is highly polished to give a good mixture of sturdiness and style.
On top of everything else, it has a screw-down crown. The reason why this design element deserves a separate mention is that it's responsible for preventing the ingress of water into the dial. Also, since it boasts stainless steel construction, you won't have to worry about it corroding anytime soon.
Stainless steel screw-down crown
Highly polished and sturdy bracelet
Long-lasting mineral crystal
If you have become tired of having to replace the battery of your watch once every few months, you'd appreciate the fact that this waterproof watch is powered by solar energy. Add to the equation its features mentioned below, and it won't give you any reasons for complaining.
Features
You can guess by merely looking at this watch than it aims to attract the chic crowd. It has dumped the age-old 3'o clock date/day window and has instead gone for compartmentalization. The lower portion tells you time in bold letters whereas the dial's upper section is reserved for day and date.
Equally out-of-the-ordinary is the fact that this model comes with an altimeter to let you measure your altitude as you scale heights. Its built-in barometer measures the air pressure and you also get a thermometer to check whether you've caught a cold during your trip to the outdoors.
Then there are the 5-daily alarms that even the laziest person cannot ignore. Four of those alarms stop sounding after the first try, whereas the fifth will keep on troubling you until you have snoozed it. It goes without saying that it also offers an auto LED to take full advantage of all these features.
Apart from indicating readings, this watch also lets you record them. Its built-in memory is enough to store up to 40 records and make sure that all your stats are right on your wrist. You also get a digital compass to get your way back to town if/when you're lost in the middle of nowhere.
Has a digital compass
Equipped with an altimeter
Boasts five daily alarms
Provided you didn't like the postmodern design of the G-Shock Rangeman and would prefer something more conventional, you might be happy to note that it doesn't get any more traditional than the Fossil Men's Nate Quartz Watch.
Features
Since it has coated this watch black from the band right down to the base of the dial, Fossil has made no secret of the fact that it's aimed at the traditional crowd. Though that doesn't mean that you should stop expecting to get any modern features from this product.
Have doubts about this claim? Then you might want to checkout its three separate dials to erase all your doubts. Two of them are positioned in the middle of the dial track hours and minutes, whereas the one at the bottom will help you keep track of seconds.
There's a fourth dial in the bottom left side that reads the date and you can also use one of the other three subdials as a timer. All these dials feature silver markers against a black plated background and their Japanese quartz movement make their readings as legible as possible.
One area where we'd have liked if this model had done better is its water resistance. Most other watches you see in this review remain water-resistant depth of up to 100 feet. The Fossil Men's Nate Quartz Watch stops short at 50feet to limit its utility around household sinks.
Multifunctional dials
Elegant analog display
Super-sturdy construction
Japanese quartz movement
Isn't hugely water-resistant
The Citizen Promaster Professional Diver is one of those watches that don't rely on a battery. It is powered by solar energy and when fully charged has enough reserve to outlast 180 days. That means you'd never have to worry about recharging this model.
Features
One feature of this product that makes it ideal for all water sports is its 20 ATM ranking. You could submerge this waterproof watch to 200 meters and it would still keep functioning. That's a pretty handy feature to have given the fact that these depths do not force you to get a tank.
Nothing about its elegant design would be distracting for the potential customers. It boasts an exquisite blue dial with an easy to read date window at 4'0 clock and has offered luminosity at both its hands and hour markers. Hence the reason why some of its users call it the corporate divers watch.
Even when you haven't activated its backlight, the super-luminous dials and hour markers of this model won't put a strain on your eyes. Its red hour marker plays an important role in this regard by posing a perfect contrast against the blue background.
Its molded polyurethane band won't only fit snugly around your wrist but would also ensure breathability. Also on offer is a scratch-resistant and durable mineral dial window, whereas its 48mm stainless steel case keeps the watch protected in the event of falls.
Doesn't need a battery
Exquisite blue dial
Has Eco-Drive technology
Incredible water resistance
At the cost of sounding biased, the Garmin Fenix 3 HR isn't your average wristwatch. It's a wrist-based heart-rate monitor with most of the bells-and-whistles of Fitbit but at the fraction of the price which that company charges for its fitness trackers.
Features
If the military decides to adopt the Garmin Fenix 3 HR as part of their gear, we wouldn't be surprised – it's really, really sturdy. Its chunky build, metallic finish, and visible screws convey the impression that this watch could withstand the rigors of the battlefield.
Despite its huge build, the last thing you would have to worry about this watch is your comfort. It boasts a super-stretchable silicone strap that fits perfectly around your strip. So you won't have any problem getting the best position for its wrist-based heart monitor to work.
Aside from that, multi-sport tracking is an area where this watch really excels. You can take it – deep breath – cycling, swimming, hiking, rowing, hunting, fishing, running, and even golf. If you think the list doesn't include your favorite sport, Garmin offers more on its data screens.
To further sweeten the deal, this watch packs a multitude of sensors. Among them are an altimeter, a barometer, motion sensors, heart-rate monitor, electronic compass, Bluetooth, ANT+, Wi-Fi and more. Plus you can trust Garmin's Connect IQ Store to keep loading this watch with more apps down the line.
Multi water sports tracking features
Lots of useful sensors
Super-stretchable silicone strap
Excellent battery life
Heart-rate monitor might pose issues with vigorous exercise
Provided you aren't a fan of watches with lots of subdials, you might have to rethink your priorities thanks to the Citizen Eco-Drive Watch. It's a premium watch that serves as an example to other watch-makers as to how they could pack three subdials without marring the looks of this waterproof watch.
Features
Since modern watches should have modern technology, Citizen applied this maxim by providing the AT5010-50E with its Citizen Eco-Drive movement. This technology converts solar energy into electrical signals before storing the same in a power cell, so no more periodic battery charges are required.
Impressively for a dial that contains four subdials, this watch doesn't convey a cluttered look. Its subdials provide useful information including five time zones, 12/24 hour time, a perpetual calendar, alarm, and the remaining power reserve.
Furthermore, while we have no doubt sung paeans of its other features, none of them justifies its steep asking price as brilliantly as its titanium case. Despite rivaling stainless steel in strength, titanium weighs half as much, thereby reducing the pressure that your wrist has to withstand.
Its sapphire crystal can rightly be described as the one final attempt by Citizen to convince potential customers that this watch is worth its astronomical price tag. The crystal is not only scratch-resistant but it also has an anti-reflective coating to turn it into an easy-to-read waterproof watch in the sunlight.
Lightweight and sturdy titanium case
Powered by Eco-Drive movement
Double-push button closure
Five time zones
Juxtapose its meager asking price with the features of this watch, and you'd come to realize why Seiko has always been the favorite watch-maker of the budget-minded users. And that too without cutting any corners.
Features
Despite being one of the most affordable waterproof watches on the market, the SKX007K has still managed to come with a stainless steel case, whose curved lugs and distinctive guards perform their job of keeping the water at bay with aplomb.
Apart from making its readings easy to read in low-light conditions, the contrast between the white markers and the black background is also pleasing on the eye. Also, the absence of any numbers on the watch face has lent it the classic Seiko look that fans of this brand might appreciate.
Though not as scratch-resistant as sapphire crystal, the Hardlex Crystal which covers this watch's face is equally hard-earing and shock resistance. Also on offer is a date/day window at the standard 3'o clock position to provide this waterproof watch with all the bells-and-whistles of its pricier alternatives.
In an effort to make its markers easy-to-read, Seiko turned to its Lumi Brite luminescence. Brief exposure to the sunlight will keep the watch glowing for up to 10 minutes (at full brightness setting) and up to 5 hours (at low brightness setting), with the lume brightening up all of the edges of its face.
Long-lasting luminescence
Excellent shock resistance
Automatic movement
Outdated styling on day/date window
On the lookout for a budget mechanical watch? Wouldn't mind if it can withstand some abuse without showing any signs? Then you won't probably go wrong with the affordable Orient Men's Ray II Stainless Steel Diving Watch.
Features
The beauty-lovers among you might appreciate that this watch is equipped with a stainless steel case (41.5mm) and a uni-directional rotating bezel. Together with the scratch-resistant mineral crystal, they make up a beautiful wrist-watch that not only displays brilliant wate won't look out of place in both formal and casual settings.
In contrast to previous Orient watches that required the wearer to correct the day of the week by using the pusher, this one comes with a crown, like the majority of modern features. Yet another area where it has improved is its luminesce, as this watch glows in the dark.
Instead of weighing it down with a battery, Orient has equipped the Men's Ray II with an automatic Japanese movement. This mechanism relies on the swinging of your arm to keep the watch ticking. If you wear your automatic watch regularly (up to 8 hours a day), the Ray II would never stop working.
Yet another feature with which this watch impresses is its water resistance. It has a screw-down crown and a screw-lock caseback to prevent the ingress of moisture to up to 200 meters. Oh, and this watch has a 40-hour power reserve so it would keep functioning in dark for quite some time.
Affordable
Stylish stainless steel band
Luminescence feature
Water resistant up to 200 meters
Crown adjustments might be confusing for some
Who says that watches with a black band and dial have to be boring? The Fossil Men's Quartz Watch makes perfect use of its black outlook to further emphasize its white hour markers and subdials to help this waterproof model stand out from the crowd.
Features
Starting on a slightly underwhelming note, we don't think this watch has enough features to classify it as a dive watch. It has a meager 165ft of immersion which, at best, could include it in the list of swimming watches. That means you can take a dip with it but cannot expect it to do anything more.
That's the only aspect of this model that is grim. It hasn't let its bottom dollar amount prevent you from enjoying its chronograph function and high-quality Japanese quartz movement. All the subdials convey the impression of being premium, with their blue hour markers making them easy-to-read.
One area where this best waterproof watch competes with high-end models is its weight. We don't know the reason but the model is perfectly balanced on both sides. Perhaps it's because of the breathable silicone band but, regardless, you won't feel it weighing down your wrist.
Lastly, while the quality of the silicone band is suspect, there's no need to worry. Fossil has designed this watch such that its band is interchangeable with all its other 24mm bands. You can easily find a replacement if you aren't too happy with the band's quality.
Versatile case size
Perfect weight balance
Easy-to-read markers
Can withstand only 50ft of immersion
Although not coming from a famous brand, the Luminox Evo Navy Seal has the immersion rating, sturdy construction and long-lasting durability that helps this model compete with its much-pricier alternatives. Though it demands a considerable sum in lieu of its features.
Features
Most people think that watches that don't cost a king's ransom cannot be waterproof. This waterproof watch busts this myth with its excellent 660 feet water resistance rating. You could fully exploit this rating by taking this model alongside you on snorkeling, scuba diving and diving trips.
Its mineral dial window is coated with an anti-scratch rating to keep looking fresh for long. The rubber band, despite not the best on the market, is comfortable enough to not let you feel its presence. But the one feature which we liked the most about its design is its PC Carbon-reinforced case.
Apart from adding a whole lot of sturdiness to the watch, its case has an appearance of its own which further adds to the style statement of this waterproof watch. It fully exploits its Swiss quartz movement and has the looks which would attract other's eyeballs towards your wrist.
What's more, you won't feel that this model doesn't have any backlight because its hands and hour markers glow in the dark. True, their luminance won't be enough to lighten up dark pathways, but they'd still be enough to let you keep track of your time without putting a strain on your eyes.
water resistance rating
Swiss quartz movement
PC Carbon-reinforced case
Adds style to the wrist
Aware of the fact that things could get dark under layers of water, Seiko equipped the SKX009K2's dial with a combo of blue and red boundary. Together with the blue background and white hour markers, they make the readings incredibly easy to read.
Features
Since we have discussed both the watches in this review, it seems logical to compare the SKX009k2 with Seiko's Men Analog watch. You might be disappointed to know that as far as their movement, diameter, and type of strap, there's nothing that separates the duo.
Fortunately, that's where the similarities end. The dual-colored bezel of this watch turns only one way, is made of stainless steel and has a ratchet mechanism that ensures that you hear audible clicks on turning it. Also, its ISO 6245 certification makes the SKX009K2 safe up to 200 meters.
Like most Seiko models, this one too relies on the Japanese Automatic movement to power itself. This mechanism draws its energy from the movement of the wearer's arm, which means that you won't need any source of light or battery to keep it ticking.
You won't have to worry about the watch coming off in underwater. That's because its five-link stainless steel band features a fold-over clasp. Supplemented with safety closure, the clasp grips around your wrist tightly and remains there.
Hardlex dial window resists scratching
Fold-over clasp with a safety closure
Excellent digital display
Is ISO 6245 certified
Rubber strap collects dust
Do you find the readings of other models in this review too minuscule? Think you'd have to purchase a pair of glasses to read their markers? While we've exaggerated things a bit here, that's exactly what the Timex Ironman Classic Watch has also done with its readings to make them a cinch to decipher.
Features
As far as its price is concerned, you won't find a more affordable model offering as many features as this waterproof watch. It seems to us that Timex scrapped the bottom of its price spectrum barrel while setting up the amount it would charge for this waterproof watch, though that doesn't mean that it doesn't come with the goods.
Take, for instance, its 100-hour chronograph. It boasts enough memory to store data of up to 50 laps. You can also take advantage of its interval timer to record exercises separated by breaks. Its 24-hour countdown timer is equally useful provided you find out what you could do with it.
Next come the three customizable alarms for people who love to multi-task. Then there is the 24-hour military time mode which will keep you on edge throughout the day. Its 2-time zones would come to your rescue when you're flying between two continents.
100-hour chronograph
Three customizable alarms
Indiglo backlight
Ask watch enthusiasts or people who are in the business of timepieces, and you'd come to realize that the name of Tag Heuer is synonymous with luxury in the industry. Luxury is what's on offer with this Men's Stainless-Steel Watch to raise its standing among the water sports lovers.
Features
One glance at its design confirmed our suspicions that Tag Heuer went back to its roots with the Formula 1 Stainless Steel-Watch. Its black opaline dial is a reminder of the earlier days of the Swiss watchmaker when its major target market was the racing crowd.
Skipping the history lesson, the 5 and 12 Arabic numerals, polished indexes and the hands of the watch all have one thing in common: luminescent markers. They ensure easy legibility whereas the watch also has a date window at the traditional 3'o clock position.
Although you also have the option of purchasing its automatic movement version, that would ruin the purpose of what this waterproof watch is all about. The beauty of Formula 1 lies in its almost waterproof fitbit like and colorful Japanese quartz movement, and that's what makes this watch special.
Finally, to give it a touch of luxury, Tag Heuer has polished all the three main surfaces of the watch (crown, pushers and case sides). Each of the three subdials are equipped with a circular azurage pattern plus a steel frame that emphasizes their presence by giving the definition of the dial.
Luminescent markers for easy legibility
Equipped with a synthetic sapphire dial window
Has a luxurious appeal
Astronomical asking price (as expected)
Best Waterproof Watches in 2020 – Buying Guide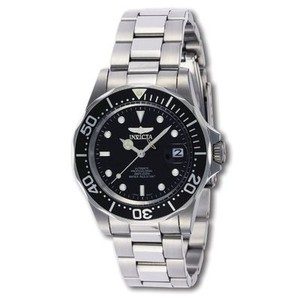 You don't need us reminding you that the internet is full of manufacturers claiming to sell the best waterproof watches on the planet. If you don't live in a cave, you'd also know that most of these boasts should be taken with a pinch of salt.
What we're trying to say here is that brand name, while no doubt being important, is only one indicator of a good waterproof watch, as features play a more important role in separating the best waterproof watches from the riffraff.
All the best waterproof watches meet the following criteria:
IP Rating
Check the IP rating of any watch that is claiming to be waterproof. Also known as Ingress Protection (IP) rating, it is a standard indicator of how much water (and dust) your favorite water resistance watches could handle before they would stop working.
Did we just mention dust? You bet we did! That's because, in the IP rating, the word 'IP' is followed by two digits. While the first of the two digits – whose range lies between 0 and 6 – shows dust resistance, the second digit, with its range between 0 and 8,indicates the water-resistance of your timepiece.
Since you're looking for a waterproof watch, make sure the second digit is as close to the maximum value (8) as possible. Though unless you're going to wear it while swimming or scuba diving, waterproof watch which is IPX5 or IPX6 rated should be enough to fulfill your requirements.
Tip: Once you've made sure that the watch is waterproof, check out its rating in feet. The more this number, the better your watch will perform in case of submersion.
Type of watch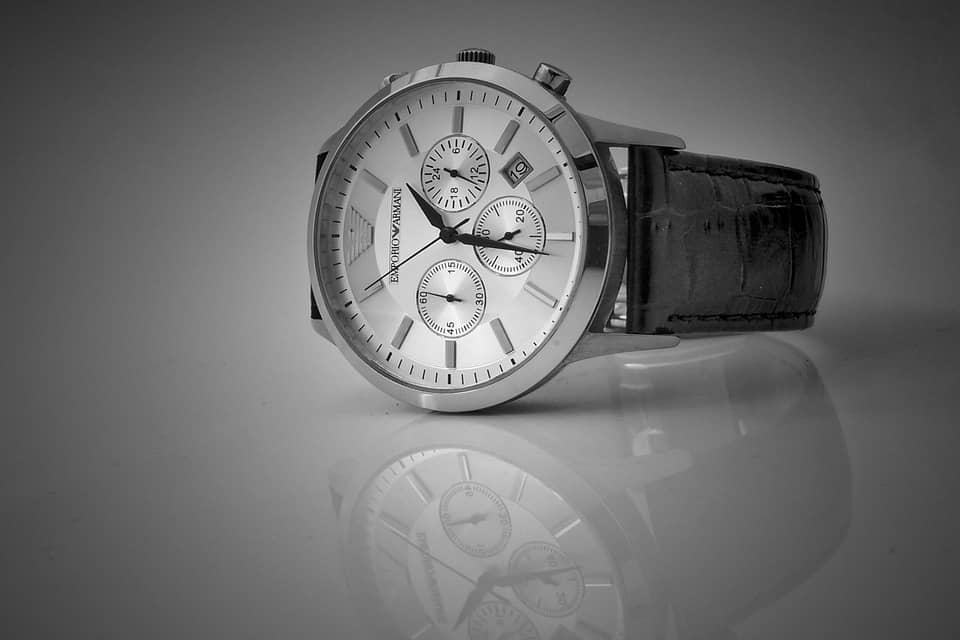 You can see by scrolling up that we've recommended both the digital and analog best waterproof watches to our readers. That's because, despite all their differences, choosing between them is a matter of personal preference for most users. Though there are areas where one of them outsmarts the other.
Here is a brief comparison of analog and digital waterproof watches.
Analog watch
Since they have relatively few moving parts that they need to shield from water, analog watches have higher water-resistance than their digital counterparts.
However, since they draw more power, analog watches might require you to replace their batteries more frequently. Though you can sidestep this issue by selecting a dive watch that you can wind, as such water resistant watches don't require batteries.
Plus Points: Higher water-resistance; lasts a long time; classy appearance
Negative Points: Require you to replace their batteries more frequently
Digital watch
Provided you are looking for a great watch with bells-and-whistles, you might want to get yourself a digital watch. These dive watches offer high-end features including an hourly time signal, stopwatch, countdown timer, and more.
The most expensive digital display watches can even track your footsteps, your heartbeat, the temperature of your surroundings, and more.
Plus Points: Offer multiple pieces of information; have a built-in backlight; battery lasts longer
Negative Points: Sports watch isn't as classy as an analog watch
Band material
The band material of your wristwatch will decide how comfortable it's going to be around your wrist. You can buy the best waterproof watch, but if its band material is causing discomfort, then you may have to buy another one.
It's for this reason that you should make sure that the band material is breathable. It must have tiny pores to allow the ingress and exit of water. Its material should be such that long-term contact with your skin shouldn't expose the latter to skin allergies.
Here are some of the common band materials of waterproof watches:
Rubber/Silicone
Made of vulcanized rubber, silicone bands offer extreme temperature and moisture resistance. Their resistance against both these environmental irritants empower them to resist corrosion and prevent the build-up of bacteria.
At the same time, silicone bands are not known for their breathability, so your wrist might get sweaty in humid environments.
Plus Points: Extreme dust, temperature and water resistance; long shelf-life
Negative Points: Not highly breathable.
Stainless steel
Wondering why none of the watches in this review sport a stainless steel band? Despite keeping corrosion at bay, stainless steel doesn't put much of a fight against water. Bands which are made of this material can be water-resistant – which means they can tolerate minor splashes of water – but the last thing they can be is waterproof.
Plus Points: Highly breathable; fights corrosion
Negative Points: Only water-resistant
Polyurethane
Since the base material of polyurethane is also rubber, most people think that it isn't much different from silicone. That's a false assumption as polyurethane straps tend to have higher strength than their silicone counterparts. Also, they are highly breathable and are therefore recommended to be worn during sports activities.
Plus Points: Allow air-flow; impact-resistant; give an athletic look
Negative Points: Not corrosion-proof
Type of Bezel
The bezel is the ring which circumscribes the face of your watch. It is either stationary or rotating – with rotating bezels further divided into unidirectional and bi-directional. You might have guessed by now that both the types have their advantages and disadvantages.
Read on to know what they are and how they impact the performance of a diver watch:
Stationary Bezel: Though not always, watches with a stationary bezel tend to be inexpensive. Also, since they have one less moving part, such timepieces resist water ingress a little better. Though they lag behind their rotating counterparts when it comes to features.
Rotating Bezel: Dive watches with a rotating bezel will help you both underwater (by letting you measure the time you're underwater) and on the surface (by keeping time for everything from a parking meter to the cake you left in the oven). That's why the best sport watches mostly have a rotating bezel.
Conclusion
As you might have guessed by now, the perception that the best waterproof watches would blow a hole in your pocket is false. While there are some waterproof watches– like the Tag Heuer Formula 1 – that are astronomically priced, others – i.e. the Timex Ironman Classic – are surprisingly inexpensive. Depending on the size of your pocket, you can get best models at both ends of the price spectrum in this review.
Live Your Aloha

Waterproof Watches

Review
Waterproof Watches
★★★★★
"

Only the watch lovers can understand the value of waterproofing features. I really loved reading this post and I'm surprised to know that there are so many incredible options available. Gonna buy that Seiko watch because Seiko is love…
"