Hawaiians love to enjoy shave ice, and it's definitely one of the things you have to try when visiting the Big Island! Shave ice is a simple idea, yet its varieties are almost endless. Local vendors make it by taking thinly shaven ice, stacking it on top of your choice of ice cream, beans or both, sticking it all in a cone and serving it to you with whatever flavored syrup you desire!
Talk about addictive……
Where Does Shave Ice come from?
Shave ice originated in Yokohama Japan and made its way to Hawaii and around the world after people from all over the globe discovered and simply loved it. And by the way, YES, it's actually called 'shave ice' not shaved ice!
Where's the Best Place to get it in Hawaii?
There are lots of fantastic shave ice outlets dotted all over Hawaii. One of the most popular and best-known is Matsumoto Shave Ice. It can be found on the North Shore of Oahu, in the Haleiwa area. That's also where you can find all the famous food trucks, many of which serve shave ice, too.
You can pick up shave ice at Ululani's Hawaiian Shave Ice which has multiple outlets all over the islands.
Flavors & Styles
One of the greatest things about shave ice is that you can add any flavor of syrup you want and the ice will absorb it. You can have anything from coconut to lime, raspberry to chocolate, orange to banana, and you can even combine these delicious flours to give it your own twist.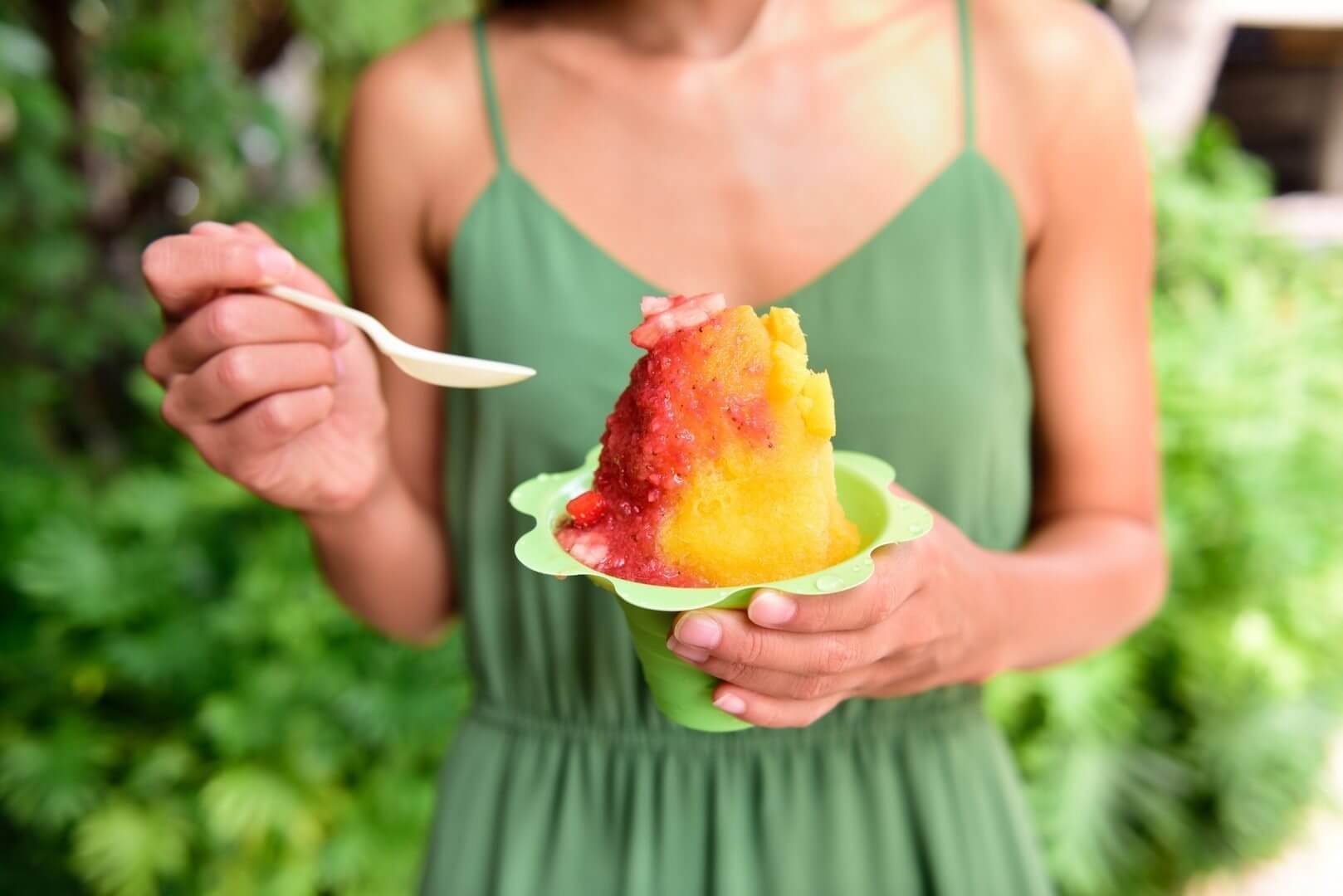 The shave ice is traditionally served in a cone on top of either a scoop of vanilla ice cream or a handful of adzuki beans. Some decide to go for both ice cream and beans. It's totally up to you. Whatever combination of flavors you decide on, you'll never forget your first shave ice experience!