Oahu has everything for everyone. Grand museums for history enthusiasts, trendy malls for shopaholics, white-sand beaches for vacationers, and most importantly, adventurous running trails for marathoners, hikers, and campers.
The running trails on Oahu are the most sought-after in the area, mainly because of their scenic nature and considerable variety.
Here's a roundup of the best running trails on Oahu.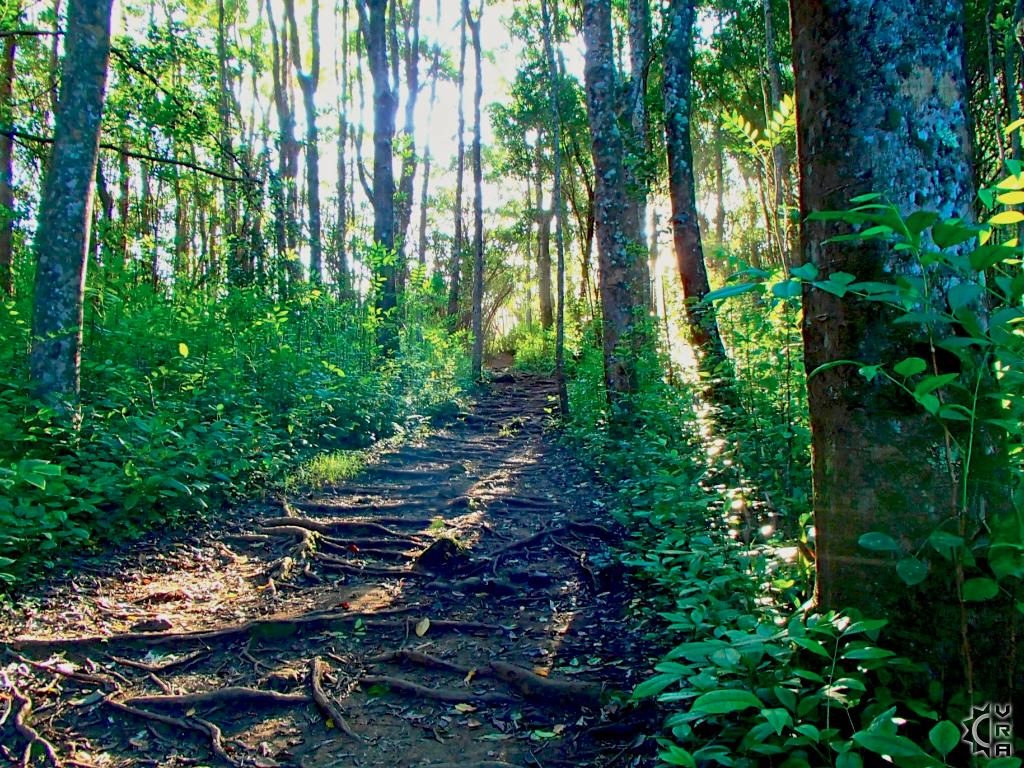 1.   Makiki Tantalus Loop
The Makiki loop trail is the perfect destination for runners looking for an adventure. The track is everything but boring. It's pretty rocky, and it even includes a set of stairs. Of course, that calls for more safety measures, but it also means you'll have the time of your life exploring its details.
The loop trail is 8 miles long, which is a considerable distance for amateur runners. It also gets pretty dangerous in rainy weather, so it's better to double-check the forecast before you decide to visit.
The trail is close to Honolulu, making it convenient for car travelers. It also offers parking facilities. When you get past the Makiki Forest sign, you'll find a gravel area preserved for parking vehicles.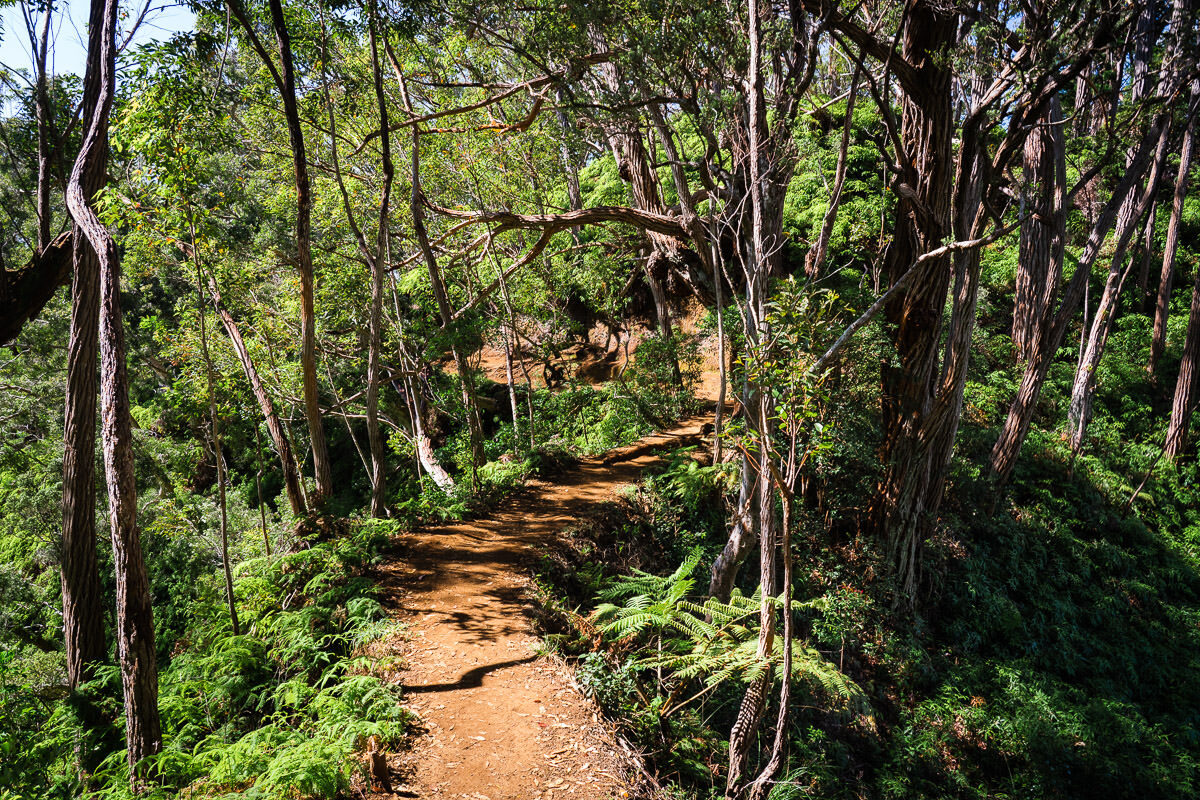 2.   Aiea Loop
Aiea loop may be the most famous running trial on Oahu, mainly because of its challenging nature. Since runners thrive on challenge, they favor the 4.8-mile loop that takes almost three hours to complete.
Aiea loop is a close driving distance from Honolulu, rising above the ground at nearly 1,300 feet of height. However, it's convenient for travelers because it's part of the Keaiwa Heiau recreational area, which includes free parking facilities. On top of that, it's accessible for dogs only if they're on a leash.
The loop trail is flanked by the Halawa valley on one side and the island's southern coastline on the other. It also overlooks Pearl Harbor, and you can run it in both directions.
Before going to Aiea loop, it's worth noting that it's not in its best shape in rainy weather. The trail is flat, but it becomes pretty muddy when it rains.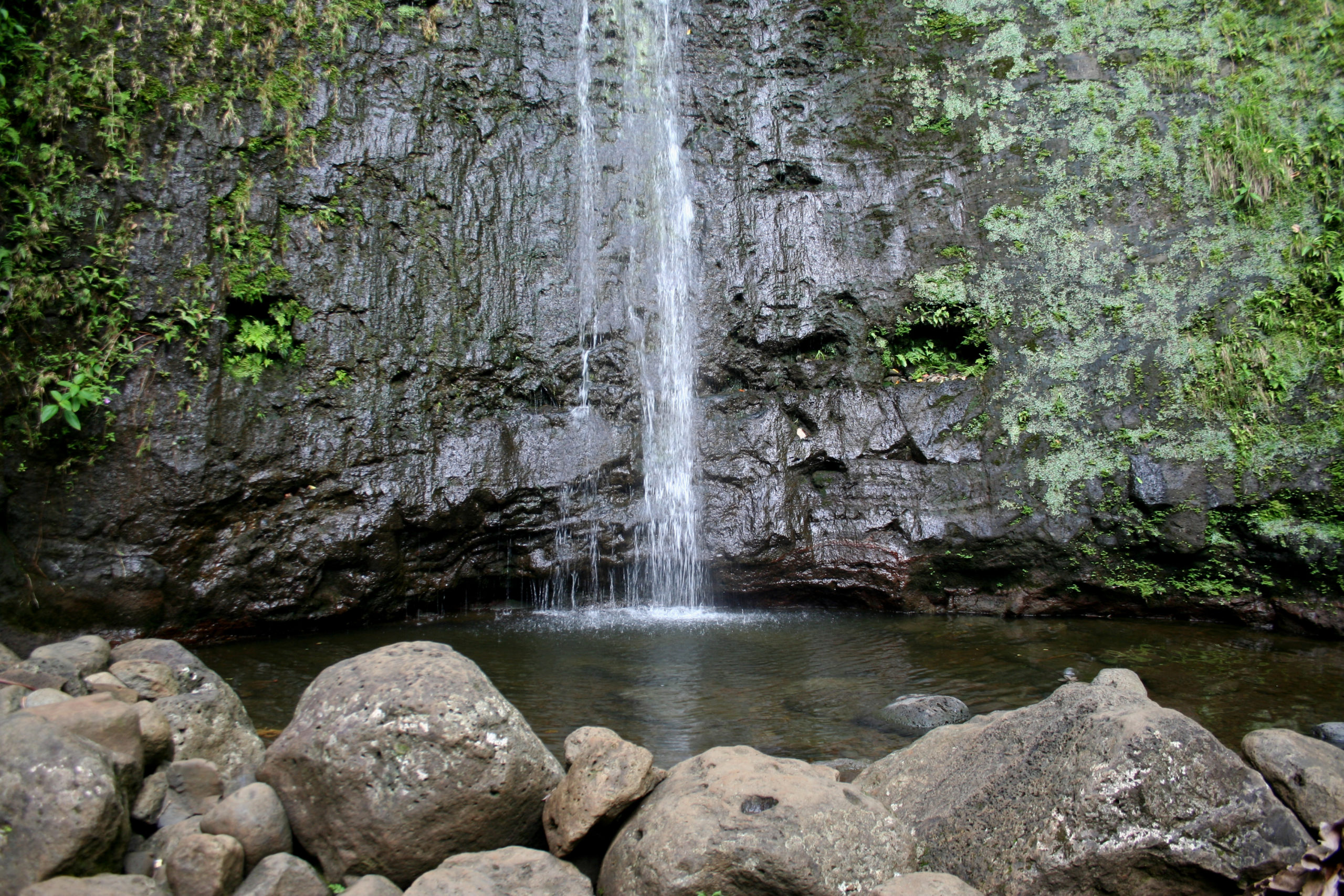 3.   Manoa Falls Trail
The Manoa Falls trail is one of the best running destinations for beginners. It's only 1.6-mile long, and trees on both sides shade its entire length. So, it's not only short and easy to tackle, but it's also suitable for running in sunny weather.
To reach the running trail, drive until you reach Paradise park, where you can park your vehicle for $5. If you manage to find a free parking spot in the neighborhood, it's even better, but good luck doing so!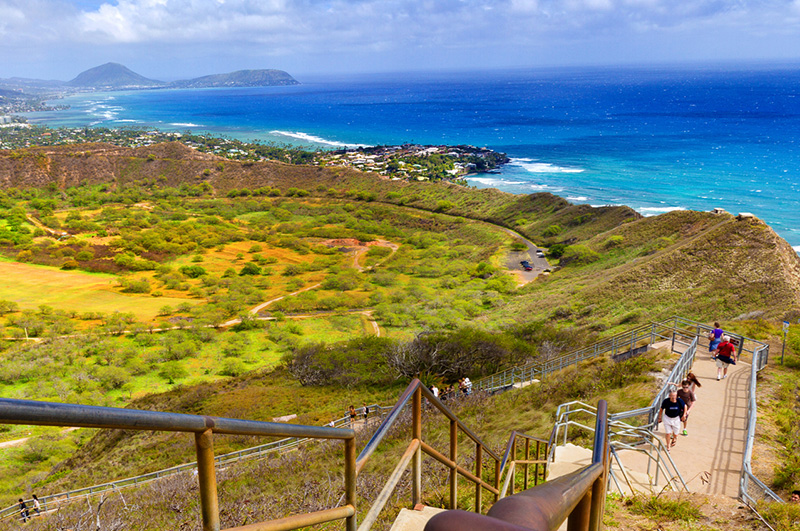 4.   Diamond Head Summit Trail
The running trail that extends to the Diamond Head's summit isn't only easy to cover for beginners, but it also has a fascinating history. Having been built in 1908, the trail initially served as part of the defense system, courtesy of the U.S Army Coastal Artillery.
Workers also used the trail to move the construction materials that were used to build the Fire Control Station, which is still standing today.
The trail takes only one hour to finish, depending on your skill level. It's relatively short, extending to only 1.8 miles. However, it's worth noting that it's more popular as a hiking trail, so you'll likely come across many hikers on it. Additionally, no dogs are allowed on the trail, even if they're leashed.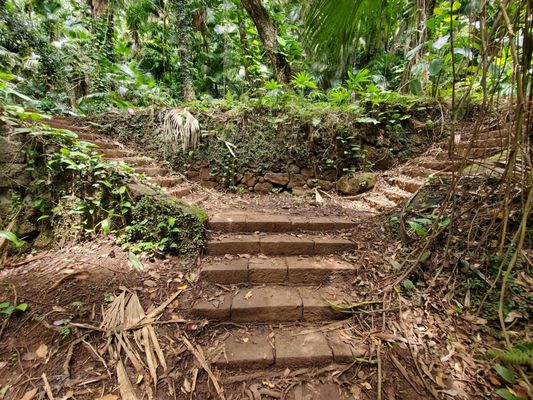 5.  Moanalua Valley Trail
If you're up for an adventure, you can't miss Oahu's Moanalua Valley trail. The trail is easily one of the most challenging in the area, which is why you'll find more hikers than runners there. It's also a major tourist attraction because it hosts the Stairway to Heaven, although it's prohibited for safety.
The Moanalua trail is slippery, and its slopes are pretty harsh, so it's not recommended for beginner runners. It's also better to check if it's rained before you decide to run the trail. Rain can cause the track to get muddy beyond the point of safe.
The trail is a little over 7 miles and takes nearly 6 hours to complete.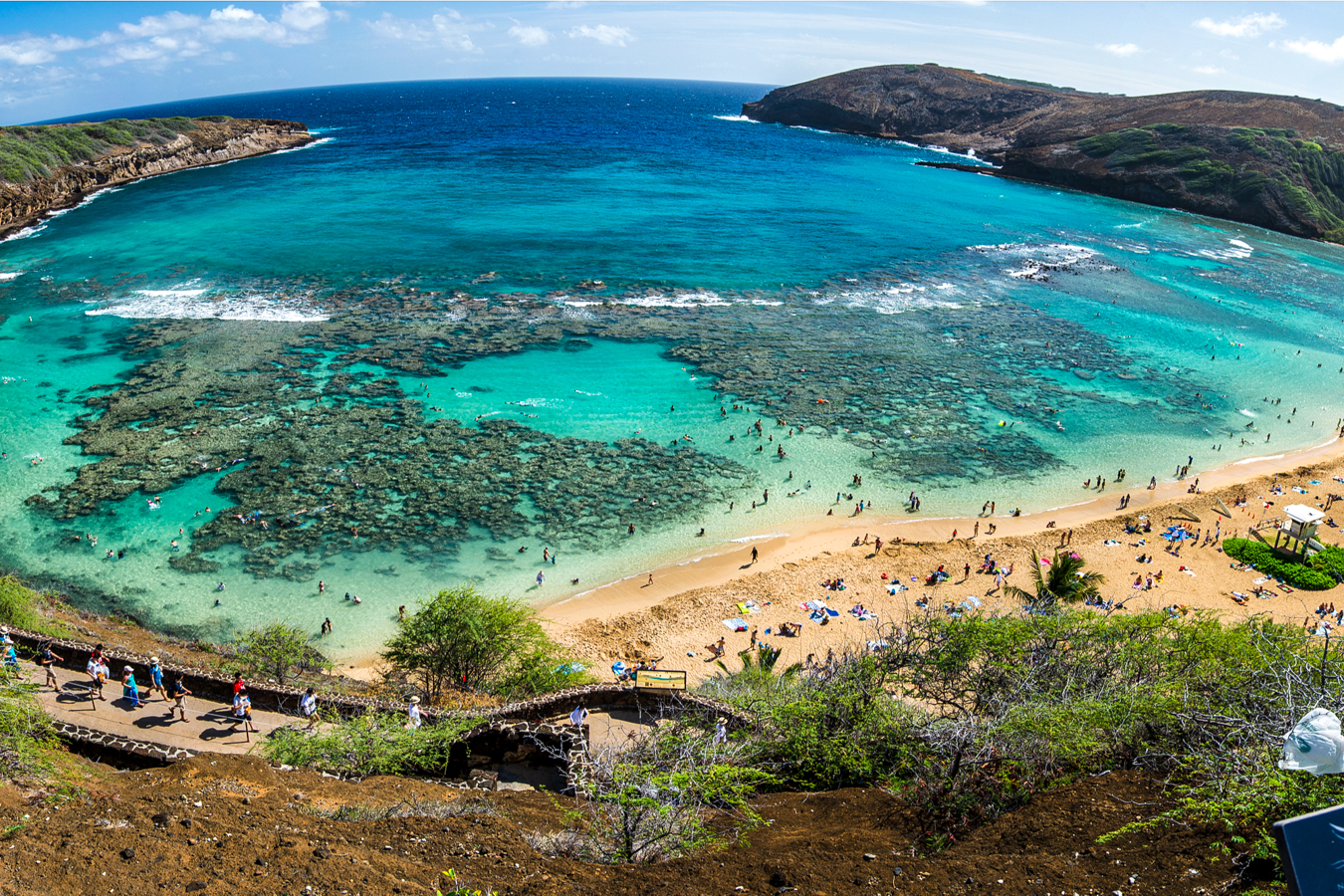 6.   Hanauma Bay
If you get bored easily and want to run along a scenic trail, why not try Hanauma Bay? There's a 7.5-mile trail from Hanauma to Waimanalo, and it's one of the most scenic areas on the island.
Flanked by the ocean on one side and a volcanic crater on the other, you have plenty of scenes to look up to. However, it's worth noting that the trail is a driving road with a narrow part for running. So, you'll have to look out for speeding cars.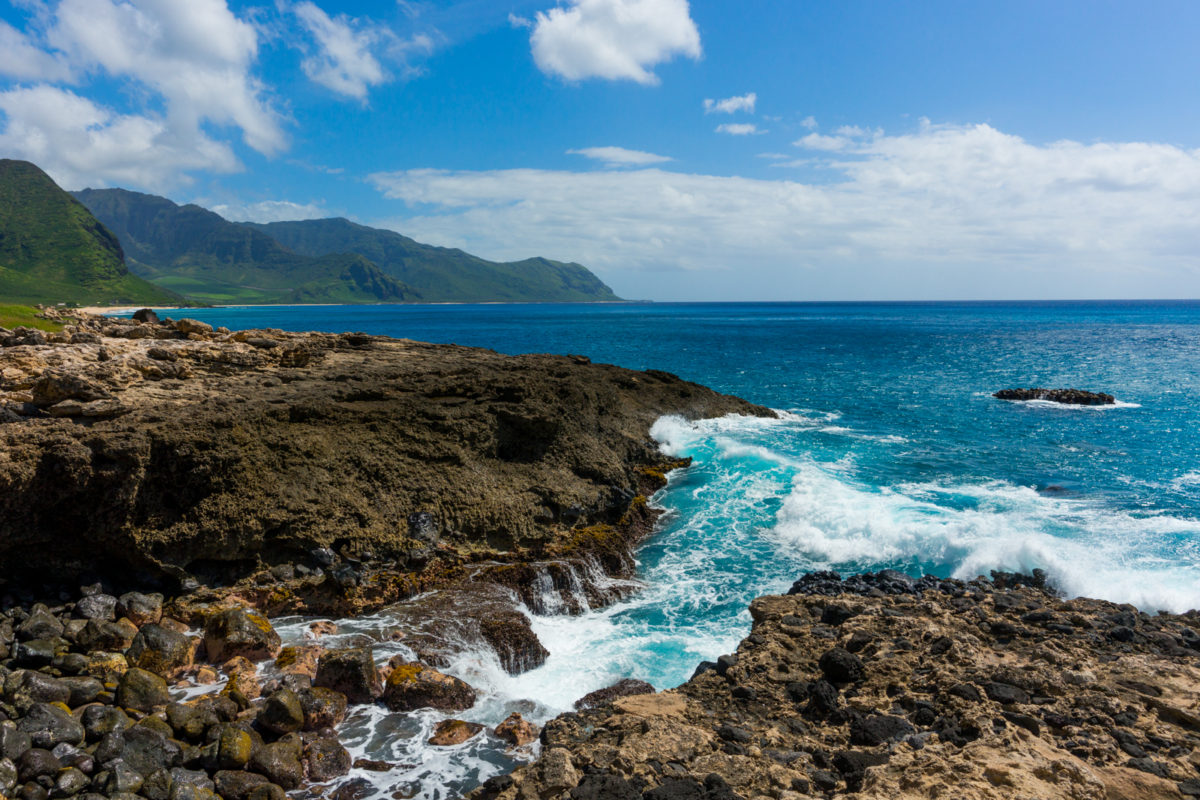 7.   Ka'ena Point
The running trail that leads to Ka'ena Point is one of the few beginner-friendly trails on the island. First, it's flat, thanks to the fact that it's been a rail bed once. On top of that, it's relatively short, stopping only at 3.5 miles.
The best thing about Ka'ena Point is its direct view of the coastline, making for a fun run. The trail begins at Keawaula beach and continues until the breeding ground of Ka'ena Point. However, you can start it from Wai'anee's side instead, though it's around half a mile longer on this side.
8.   Wiliwilinui
If you're up for a ridge hike, you may want to consider Wiliwilinui for your next running adventure in Oahu. The trail is challenging and technical, making it more suitable for intermediate and pro runners.
The out-and-back hike rises over the ground by a little over 1,600 feet, making it more challenging than your average trail. It's originally a hiking trail, so expect some steep drop-offs and uneven ground.
If you reach the top of the Wiliwilinui trail, you'll be rewarded with a stunning view of Oahu—unless the clouds decide to say hello and swallow the view!
Final Thoughts
As you can see, Oahu boasts some pretty adventurous running trails. The good thing is, it has a trail for everyone. Easy trails for beginners, long trails for pros, and technical trails for the adventurous folks out there.