Stumbling upon a guy with bushy beard, full sleeve tattoo and fixie bike – you may have just found yourself a real bonafide hipster guide to Hawaii.
You strike up conversation; he comes from Portland or Austin, he lives in a converted warehouse, shops at Whole Foods, and, when you order a glass of red wine, tells you that 2015 was actually a good grape year.
Behold the modern hipster. The people who drink cocktails out of jam jars, dine out at cereal cafes and travel to Berlin on a semi-regular basis. Of course; there is nothing wrong with being a hipster, but we know that when they travel, they like to do it in keeping with their style.
Seeing a hipster chilling at the Four Seasons would never happen and you would be hard pressed to find one wearing a flowery print shirt and supping a non-craft beer.
For all you hipsters out there, fear not; finally, we have curated, yes CURATED, a Hawaii tour guide, just for you.
We know you prefer the chillier places of Scandinavia, so you can rock those flannel shirts, but we promise these Hawaii activities are perfectly in line with your beard-toting lifestyle.
PS if you are confused about whether or not you fall into the hipster bracket, this quick quiz should help.
Wake up and smell the macchiato, here is your glorious guide to Hawaii…
Accommodation So Cool You Will Need to Put an Extra Sweater On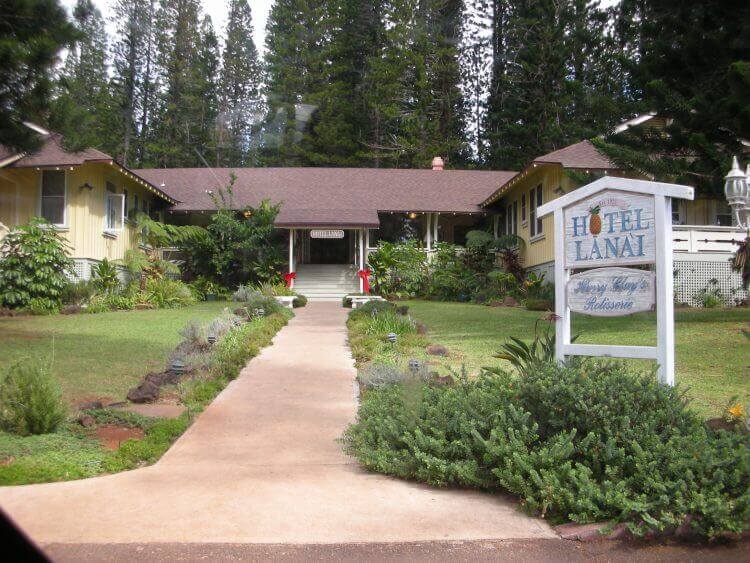 We all know Hawaii is brimming to the seams with star studded resorts, honeymoon hotels and glittering complexes. But, as hipsters we also want to steer well clear of the mainstream.
Over at Hotel Lanai, you will find a handful of eleven rooms let by a once-upon-a-time pineapple baron. These rooms are adorned with hardwood floors, traditional quilts and a porch with creaking bamboo furniture. The latter a perfect place for pretending to read James Joyce novels.
In rural Maui, you can skip romantic paradise for something a little more rustic and real (where your beard will feel right at home). The Travassa Hana boasts 70 adorable cottages and rooms and the vibe is all about connecting with the great outdoors. For those having fixie bike withdrawals, there are bicycles to rent. You can also borrow some fishing gear for time out on the water to 'find yourself'.
If you really want to take it down to the bare bones, when it comes to your Hawaii holiday, then stay in the Artists Cottage, over on the Big Island. Local art work, the melodic chirping of the rainforest and the smug knowledge that you are far from the beaten track and supporting indie businesses will make you feel calm and collected inside.
Look how cool and rustic and hip it is.
Shopping So Buzzworthy, You'll Need to Take a Million Instagram Pictures
Being a land of coffee plantations, macadamia trees and flourishing Polynesian culture – ethical shopping isn't hard to find in Hawaii. You may not find your favorite Whole Foods or thrift shops brimming with tiny tees, rolled up pants and shoes to wear without socks – but you can still bag a happy bargain or two.
With Kona coffee being one of the most revered exports on the island, you can pick up a bag or two to bring home. If you really want to score high, on the ethical point chart, then make sure to choose an independent farm and hike up there to buy a bag of beans.
Farmers markets galore are scattered across the whole of Hawaii, so you won't have any trouble picking up your own version of wholesome fun. These are also great places to get gifts- fill your canvas tote with Honolulu macadamia nut cookies, jars of Korean Kimchee, fresh and fabulous pineapple jam, and pink sea salt.
Finally, for those hipsters who love to wear a special ethical flash of silver around their wrist; the island is famed for its Puka shell bangles. Pick up a bracelet or two, and watch the sunlight glint off the sea, as you throw back some special local Koloa rum on your, cool as a cucumber, Hawaii adventure.
Food Trucks So Mouth Watering That You Will Need to Lay off the Lentils for a Week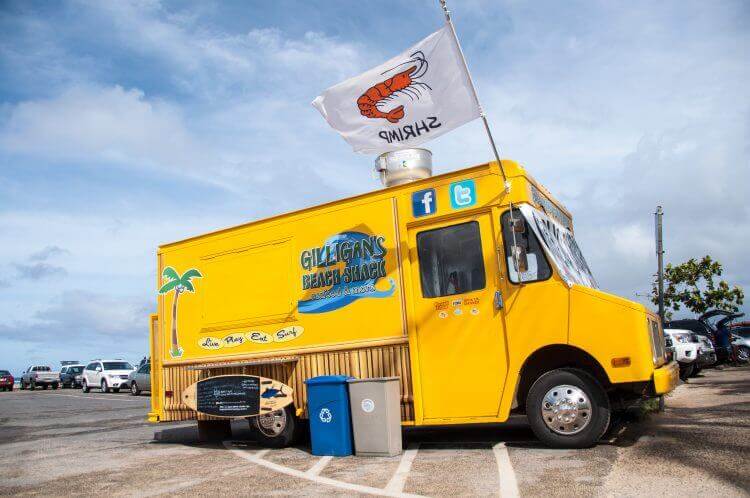 We know that you hipsters wouldn't be caught dead sat at a table with a knife and fork; you are so much more at home standing, with your tattooed elbow leaning against a countertop. Fortunately for you, Hawaii is heaven, when it comes to dining in a dashing manner.
Hawaii is a land of food trucks, whether you want shrimp dripping in golden garlic butter, Cajun barbeque, sugar dusted cinnamon rolls or scorched huli huli chicken.
Laverne's Lunch Wagon on Oahu is the best stop for kalua pig, stuffed and shaved to precision.  It practically melts in the mouth. For shrimp swimming in spice and garlic, everyone queues outside Giovanni's shrimp truck –  also on Oahu. Look how good this truck looks…
Over in Honolulu and you have Dat Cajun Guy sizzling up gorgeous gumbos and fabulous fish poboys. You also have The Girl Who Bakes Next Door, selling cupcakes galore.  And, you have Ono Yo, with its impeccable frozen yogurt swirled from real jewel-like fruit. 
Activities That Are Super Cool Without Interfering With Your Careful Beard Grooming
Coffee tours, horseback riding, paddle boarding and even renting a motorbike and going exploring- nurture your inner hipster with all of this happiness.
Surfing may fill your well-manicured beard with salt and seaweed, but stand up paddle boarding means that you can stand on your board looking thoughtful and serious, as you stroke your way towards the sunset.
We all know that hipsters and coffee are the new strawberries and cream; and you don't need to worry about losing your cool on a Hawaii tour, when coffee is involved. You can take brilliant bragging rights that will even see Seattle shaking in its boots, when you sip a cup of Kona coffee.
And of course, you get bonus kudos points for coffee tours that are fair trade and fully ethical. Put that in your hand carved pipe and smoke it.
So, there you have it; your hipster guide to Hawaii will see you sleeping in Polynesian inspired boutique hotels, dining out of the back of the best food trucks, wandering the misty tops of coffee farms in your plaid shirts and khaki shorts, SUP'ing across glassy waters and buying all of the Fairtrade macadamia nuts that you can get your mitts on. Aloha.