It's fun to challenge yourself as a writer from time to time. I have a few writing contests that I like to enter. One of those, I would equate to diffusing a bomb with little or no instructions. What would MacGyver Hemingway do? Cut the red wire first? Or the blue? Do I hear the bells tolling, for me? Tick, tock goes the clock on my keyboard bomb.
No joke, my most recent contest gave me 48 hours to come up with a tale of suspense that would take place at a recycling center and would (in some way) involve a head in a jar. I don't want to brag, but I'm pretty sure I crushed it. Not the head, the contest.
Anyway, allow me to get to the point. I'm here to tell you about all the fabulous things that you can find and do on Maui. For this, I'm challenging myself (as a writer) to start each sentence in alphabetical order. Why? Because it's fun. Funny. Lame. Or weird.
[mc4wp_form id="4788″]
You decide, after reading this. But just remember, I'm the writer who told a suspenseful tale about the recycling center's head in a jar. So, ya know. . . I'll probably still be agonizing over which wire to snip first, so that I can live another day to write! Let's begin. . .
Are you thinking about booking a trip to Maui? You should, according to Frommer's travel guide. Get the 4-1-1 about this beautiful piece of paradise.
Because if you are considering a Maui getaway, our friends at Hawaiian Airlines have made it easy peezy, lemon squeezy. Complimentary meals aren't all you'll love about this fantastic airline. See for yourself.
And, no matter where you live on the Mainland, I'm pretty sure you don't have a bamboo forest!!  Hawaii does…several of them.  And, lots of really cool black rocks, too.
Can't you just see yourself on our beautiful beaches or snorkeling with amazing marine life? By the way, did you know that, here on Maui, we have white, black and red sand on various parts of the island? (Furthermore, did you also know that Martians love red sand? It reminds them of home. If you're looking to snag yourself a hot illegal alien lover, head to the red beach, before they're all deported.)
Don't tell Kevin Bacon, but here on Maui dancing is regulated (sorta). Okay, it's actually something like. . . you can dance on the dance floor or you can drink at the bar. But, if you're at the bar, you can't gyrate or shimmy shake, or drop it real low, I think? To be honest, reading regulations is a yawn/snore/bore. But, just sit at the bar and stymie your booty bouncing and your toe tapping. Unless. . . you plan on busting a move (while glugging your beer), because you oddly believe it'll give you some street-cred.  Then, by all means, shake it like a polaroid picture.
Elvis has not left the building at Maui's Burnin' Love Show. Do you still long for sequined pantsuits and high karate kicks? Would you like a sweaty scarf tossed onto your head after a long day at the beach? Or, are these dated references totally lost on you? My generation had its own Michael Jackson and his name was Elvis Presley. If you're a fan of the King, you must check out this live show.
Funlocity, remember the name FUNLOCITY, cause it is THE place to book all of your Maui fun. You're having fun reading this, aren't you? I mean, come on! We've talked about heads in jars and alien lovers, so far. You can count on our crew to hook you up with the most amazing island fun.
Golfers, who thinks that Tiger knows how to put it in the hole? You know what I'm saying, right? (High five, knuckle bump, snicker snicker.) So, he heads to the green. . . wait, what were you. . .? I was referring to golf courses where Tiger has played. Get your head outta the gutter and start thinking about your putter. Enjoy this world class course. Tiger did!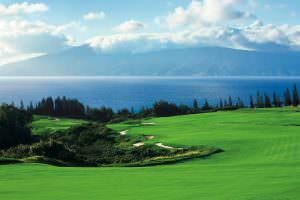 Helicopter views of Maui are a must, I've heard. I must admit, I'm a bit of a chicken. I'd like to think that I'd get over my fears and see Maui from above. If you're an adrenaline junkie though, look skyward for your fix.
Guess what, your bonus "h" is actually an "n," as in Haleakala National Park on Maui.  No biggie, Haleakala is only the volcano that covers 3/4 of Maui.  Nothing interesting there!!
OK, another bonus.  If you want to be away from most of the tourists, I'd suggest you head for Hana.  Not only is it the last rustic part of Maui, but the drive alone is worth the trip.  Thus, the Road to Hana!!
Inflatable aqua balls are a slippery, bouncy way to have wet fun while keeping your clothes on. Maybe I'll just end that suggestive intro and encourage you to walk up to these big balls and have yourself a thrill. Whoops, did it again.
You'll have to wait a while longer to visit Iao Valley State Monument, as it suffered severe flood damage in 2016 and is still being restored.  Sigh, sometimes living on an island sucks.
Jeeping your way around the island is a must, for those of you who don't care if you swallow bugs or if your hair gets hopelessly knotted for the rest of your stay in paradise. There is no better way to experience the stunning scenery, than by jeep.
Kula lavender farms is a must, for a few reasons. First, it's visually stunning to see the fields of purple and to smell the beautiful lavender. Second, we must support our farmers and their dreams. You can tour by foot, or by golf cart. There are gourmet picnics, craft classes and even treasure hunts for the kids. See for yourself!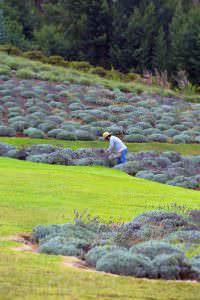 Looking for Lindbergh's grave? Not gonna say you're weird, but I will say that most grave-obsessed people would probably also own 12 cats and have an extensive collection of German cuckoo clocks. But, since I want you to enjoy your Maui vacation, if seeing Lindbergh's resting place makes you happy, I'll tell you how to get there. Follow the "Road to Hana." This drive is quite a trek over single lane bridges and alongside stunning waterfalls. The trip itself is worth it.
Or, if you don't own 12 cats, you might want to check out Lahaina, a town transformed into loads of art galleries and other treats.
Maui beaches are beautiful for snagging that perfect suntan. But, if you're on Maui, you gotta get in the water. Want to surf, canoe, kayak or paddle board? Learn more here.
And, we have marine life.  We have the fish kind and the hot, buff military kind, too.
No reason why you can't snag yourself a wild pig in paradise, Macho Man. While the Mrs. is sunning herself on a sandy beach, you could be bringing home the bacon. Think I'm joking? I wish I was! If pig sticking isn't your thing, there is an alternative.  Spearfishing. You can gather and hunt here, you savage!
And, let's also mention National Parks, like Volcanos National Park?  Get your lava on and watch a national park actually GROW!!
Organic and local your thing? We gotcha covered. Are you a careful-about-what-you-consume kinda gal? You're not the only one. There's no reason that, while on your trip to Maui, you can't continue to enjoy clean eating and maintain your culinary standards. 
Paia is a must for history buffs, but different than the Road to Hana. You'll learn about the early immigrant sugar laborers from many diverse regions who lived together at the worker's camps. What happened to Paia after a fire and a tsunami? Visit today and learn.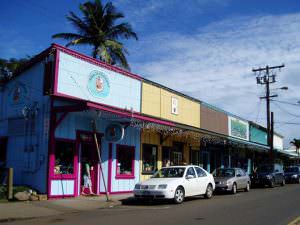 Question(s): Do you love coffee? Are you considering relocating to Maui? Would you like to hear about a really cool real estate concept where coffee farming and private homes co-exist?
Rocking out with a cold brew on Maui sound bitchin? Right on, Freaky Bro! Bang your head and crack that bottle cap. This place is even kid-friendly, for your little headbangers. Check it out.
Spa treatments, you deserve them. How does being rubbed and scrubbed with volcanic mud, sugar cane, sea salt and honey sound? Sticky, right? But, it feels awesome. Get messy and de-stress at Travaasa.
And, for an additional moment of calm, please enjoy our sea turtles.  But, don't touch!!!  Big fines!!  BIG FINES!!
Try something totally cool and different. Ever rappelled over a waterfall? Can't you just hear your mother saying "Don't get too close to the edge"? Make sure to document your defiance and text Mom the scary proof of your accomplishment.
Seriously?  You haven't found enough things to do in Maui?  WTH?
Uber is the only way to get around Maui, especially after a few Mai Tais. You're on vacation, so indulge! Just do so, wisely. Uber, Uber, did you hear me? UBER, Maui!  We hate it when tourists end up wrapped around a banyan tree.
Volcano trekking your thing? Yes, you can do that on Maui. Wear comfortable shoes and dress accordingly. It's always a good idea to check the national park website, before your visit.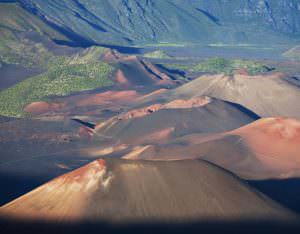 Whales are out there and they're waiting to mess with you. Ever heard of a tail throw? How about a pectoral slap? No, those aren't R-rated dance moves. They're the common whale behaviors you'll experience on your whale watch. Each guest is also provided a hydrophone to listen for those whales who are singing underwater. Did you know there's a whale nicknamed Taylor? Check out her latest vocal lament about her recent breakup with that hammerhead shark she'd been toying with.
Xanadu means "a place of great beauty, luxury and contentment"; Therefore, in my professional opinion, Maui IS xanadu. See for yourself.
You only live once.  Do you want to miss riding in a real submarine? Aren't you curious about what's going on underwater? Is there a King Neptune? Are mermaids still real (if you're sober)? For all the answers, book a sub today!
Zip-lining your thing? How'd you like a bird's eye view of paradise? Hook your harness and soar across the sky at Piiholo Ranch. If you're more of a night owl, check the availability for the "moon" zip.
[mc4wp_form id="4788″]
There's so much to do on Maui, everything from A-Z. What sounds fun to you? Contact Funlocity today and make some great memories. Gotta run, must continue to survive another day as a writer.
Head in a jar, at the Recycling Center. . .
Boom!
Aloha!