Say pineapple, and wham bam, you'll easily get Hawaii as the response. That's no surprise, considering that pineapples and Hawaii have been joined at the hip since the early 1900s, when Hawaii supplied canned pineapple to over 80% of the world.   
So, after your super vacation of larking around with your new pineapple best friend, it's only natural that you're feeling a bit down and out right now.
[mc4wp_form id="1051″]
But fear not my pineapple loving friend; by whizzing up your spiky mate, you can relive your vacation of a lifetime, right there at home and at a fraction of the cost. 
Don't let your affection for the oval one fizzle out. Check out these nine pal blitzing Hawaiian cocktails that are sure to transport you back into paradise.    
You can take a pineapple out of Hawaii, but you can't take Hawaii out of the pineapple.
Or something like that…..
Blue Hawaiian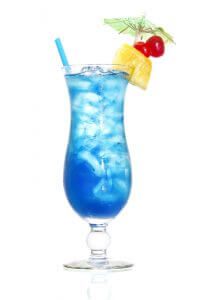 It may be a classic, but the Blue Hawaiian is called that for a reason. Created by bartender Harry Yee in 1957, it's so well known that there are hundreds (well almost) of different variations.
The easiest: blend equal parts white rum, blue curacao and coconut cream. Add a bit of juice from your (now dead) best friend over ice and voila!
Mai Tai
Anyone who's anyone has slipped a Mai Tai while winking at the local stud across a busy dance floor, but can it be made at home while still fooling your brain into thinking you're back at that rad poolside bar? 
Sure. 
Combine about three tablespoons of spiced rum, coconut rum (think Malibu) with a touch of grenadine syrup, orange juice. Then, mix with a good helping of your best friend pineapple all poured over ice. Lush!  This is the perfect cocktail for any Hawaiian Dinner Party. 
Mimosa Hawaiian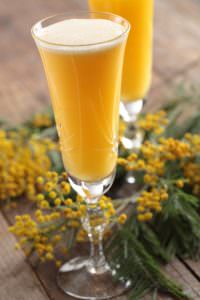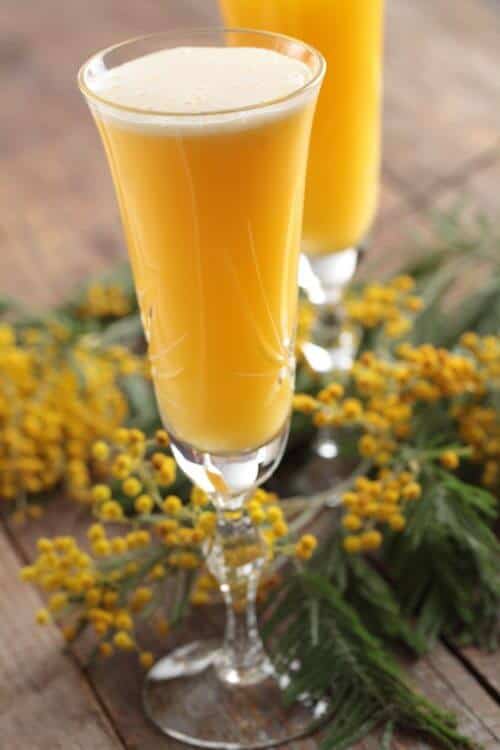 Every pineapple lover dribbles over the classic Mimosa Hawaiian, but what's in it exactly?
Combine 12 ounces of apricot nectar with your blitzed up ex-best friend, then add one can of frozen orange juice and three-quarters of a cup of water.
Mix until the orange juice has thawed. Before serving, stir in a bottle of your beloved dry white wine champagne and pour into champagne flutes, along with a piece of your mashed up friend to garnish.
Lava Flow
Ah, the Lave Flow, another classic.  But, this time, your old friend gets a bit too familiar with its native sister, the coconut. Wink wink.
Using a blender, combine two ounces of fresh strawberries, coconut cream and your friend, the pineapple. Add one ounce of light rum and one ounce of Malibu until well blended and the mixture is smooth.
Pour it into a pitcher. Add one banana and mix until smooth. Slowly add the mixture to the strawberry and rum mixture to resemble flowing lava.
Chi Chi
Beat the Hawaiian blues by whisking yourself up a Chi Chi. 
In a blender, combine two ounces of vodka, four ounces of your pineapple friend, one ounce of coconut cream , one teaspoon sugar (the finer the better) and one cup of ice. Blend until you achieve a smooth consistency and pour into a tall glass. Garnish with a pineapple body part and enjoy!
Pineapple Mojito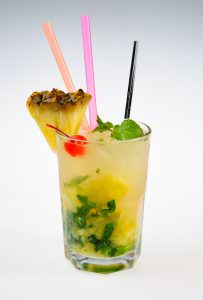 Ready, steady, blend!
Dissolve two tablespoons of sugar in a tiny bit of hot water. Add your friendly neighborhood pineapple, eight or so mint leaves, a dash of lime juice and blend into a chunky pulp. Fill a glass with crushed ice; then add a healthy glug of citrus flavored rum and club soda. Stir until well aquatinted.
Tropical Hawaiian Kiss 
Remember all those times you got a bit too close to your pineapple friend?
Well, let me reassure you that you can't get much closer than this!  Check out this awesome recipe that will have your guests wanting more!
Fill up your cocktail glass halfway with ice. In a shaker, add ice, one and a half ounces of coconut rum and cranberry juice. Squeeze in your best mate (RIP), banana liqueur and grenadine and shake your ass off.     
Then strain the cocktail into your glass and enjoy!!
Hawaiian Fizz
Okay, so this one is a tad complicated but bear with it, it's totally worth it!
A cool, refreshing tropical fizzy beverage with the flavors of coconut, your best friend pineapple and a hint of lime.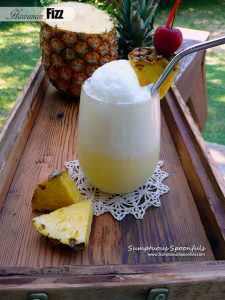 Like a Hawaiian shave ice, found at many a luau, but with a hell of a lot more bubbles and booze. 
First, you make the base for this drink (the coconut pineapple goodness) and chill it well (so it's almost frozen but still liquid). Then put a shot (or 1 1/2 shots, depending on how sweet you want it) of the deliciousness you just made in a glass, add ice cold sparkly water and a shot or two of coconut rum. Stir it up and sip it through a straw.
It MUST be a straw too because the coconut with the fizzy water produces a big foamy head on top, a bit like an ice cream float.
A white creamy mustache is not a good look, in or outside of Hawaii.
Hawaiian Martinis
If you like things shaken and not stirred, then this is for you. 
A mixture of vanilla vodka and coconut rum infused with fresh best friend slices, and served with a slice of marinated photo buddy, this drink is smooth and creamy with a thick layer of sweet foam on top. A quick warning, though – this needs time to infuse, so make it now and stash it in the back of the fridge for later.
[mc4wp_form id="1057″]
You'll need vodka, vanilla vodka, coconut rum and your now dissected friend. You'll need two for this, and as he's officially dead now anyway (he has been blended, cut up and beaten into a pulp) it's definitely not classed as backstabbing if you sweet talk another pineapple buddy home for some cocktail lovin'.
Watch out for this one, though. It's so goooood, you may not want to share!
Are there any Hawaiian pineapple inspired cocktails that take you back to the Islands of your dreams?