Makapu'u Beach
With stunning sea cliffs as a backdrop and about 500 feet of sand, Makapu'u Beach is a popular spot for experienced surfers (check out these top foam surfboards) and bodyboarders. If you're an adventure seeker, you may love the rough ride you'll get from the rip currents, big waves, and powerful shore break. If you're looking to take a leisurely swim, though, Makapu'u Beach is likely not the spot.
Kailua Beach
Kailua Beach, located on the Windward Coast, is often cited as Hawaii's best beach, and is a favored spot for many locals. With nearly a half-mile of soft white sand and gentle waves of turquoise water, Kailua Beach is perfect for the entire family.  Just grab your beach blanket, chair, and maybe even a tent, and enjoy a day in paradise.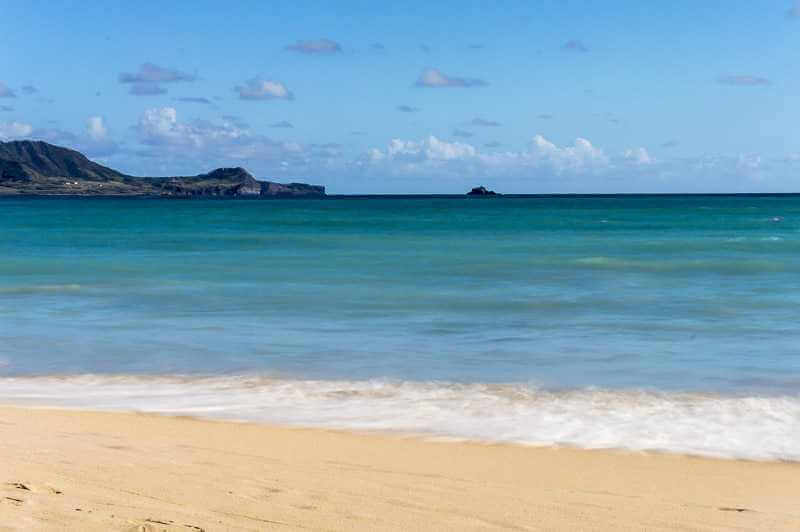 Sunset Beach
Running two miles long and 200 to 300 feet wide, Sunset Beach is one of the longest sand beaches on Oʻahu. The summer months bring calm, crystal clear ocean water, and the beautiful white sand makes the area great for swimming and snorkeling. If collecting sea shells or observing nature is your thing, you can find both in the many wonderful tide pools.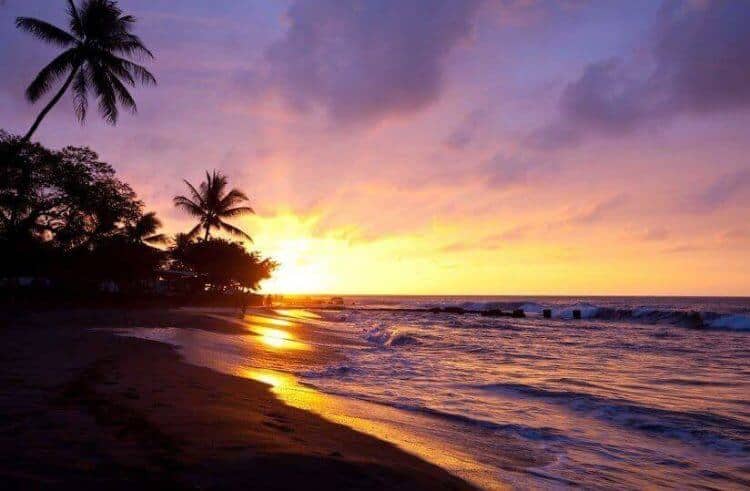 Waimea Bay
Waimea Bay is a beautiful beach on the North Shore with wide stretches of sand perfect for sunbathing and picnicking. Summer waters invite and entice visitors to come in for a leisurely swim, while winter brings epic waves that beckon the best surfers in the world to come ride them.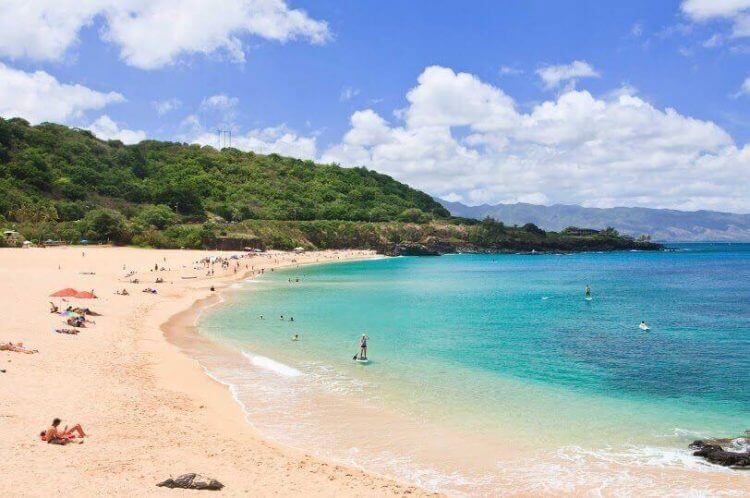 Waimanalo Beach
Waimanalo Beach is the longest uninterrupted beach on Oʻahu. Sporting 3 miles (4.8 km) of white sand, a boundless turquoise sea, and hundreds of towering ironwood trees for shade, it truly feels like paradise.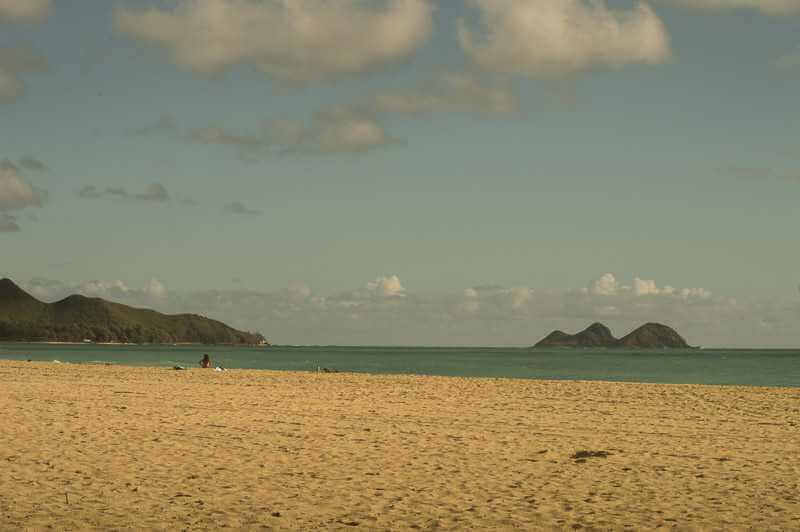 Lanikai Beach
The phrase "Lani Kai" means "heavenly ocean", so it's no surprise that Lanikai Beach is not only described as one of the "most beautiful beaches" on Oʻahu, but it is also ranked as "one of the best beaches in the world."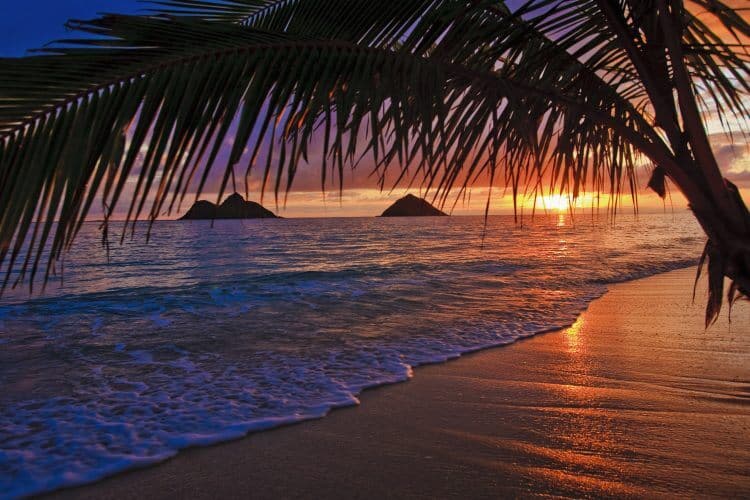 Waikiki Beach
Waikiki, one of the best known beaches in Hawaii, is also the second most popular beach in the world.
This vibrant gathering place is noted for its magnificent view of Diamond Head, and visitors from around the world flock to Waikiki Beach to relax and enjoy the calm waters.
[mc4wp_form id="1051″]
Ko ʻOlina Beach Park
Ko ʻOlina Beach Park features four man-made picturesque lagoons with sandy beaches and stone walls that create a protective barrier from the open sea. Situated in a luxurious resort area, Ko ʻOlina Beach Park is a great place for sunbathing, swimming, snorkeling, and bodyboarding.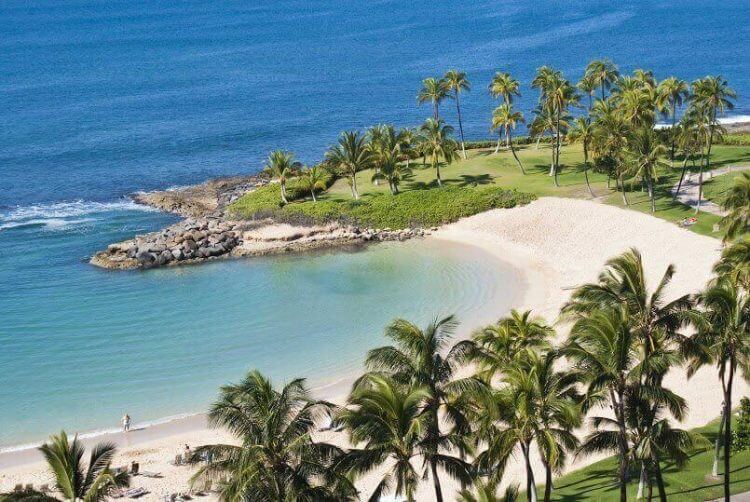 Mākaha Beach Park
Mākaha Beach Park is one of the more popular beach parks on the leeward (west) coast – the driest side of the island. It offers great bodyboarding and surfing conditions, although swimming is best in the summer months. You will find picnic tables, restrooms, and showers. Even on weekends, this beach is rarely ever crowded.