Having the right buoyancy compensator device, also known as BCD, is one of the most critical aspects of enjoying your diving trip!
The problem is, with all the options on the market, finding the ideal one for your needs can be a little tricky. If you're tired of renting BCDs and you want to buy yourself one, you've come to the right place!
In today's guide, we'll walk you through a brief guide with everything you need to know before buying the best BCD scuba vest for your needs. So without further ado, let's dive right in!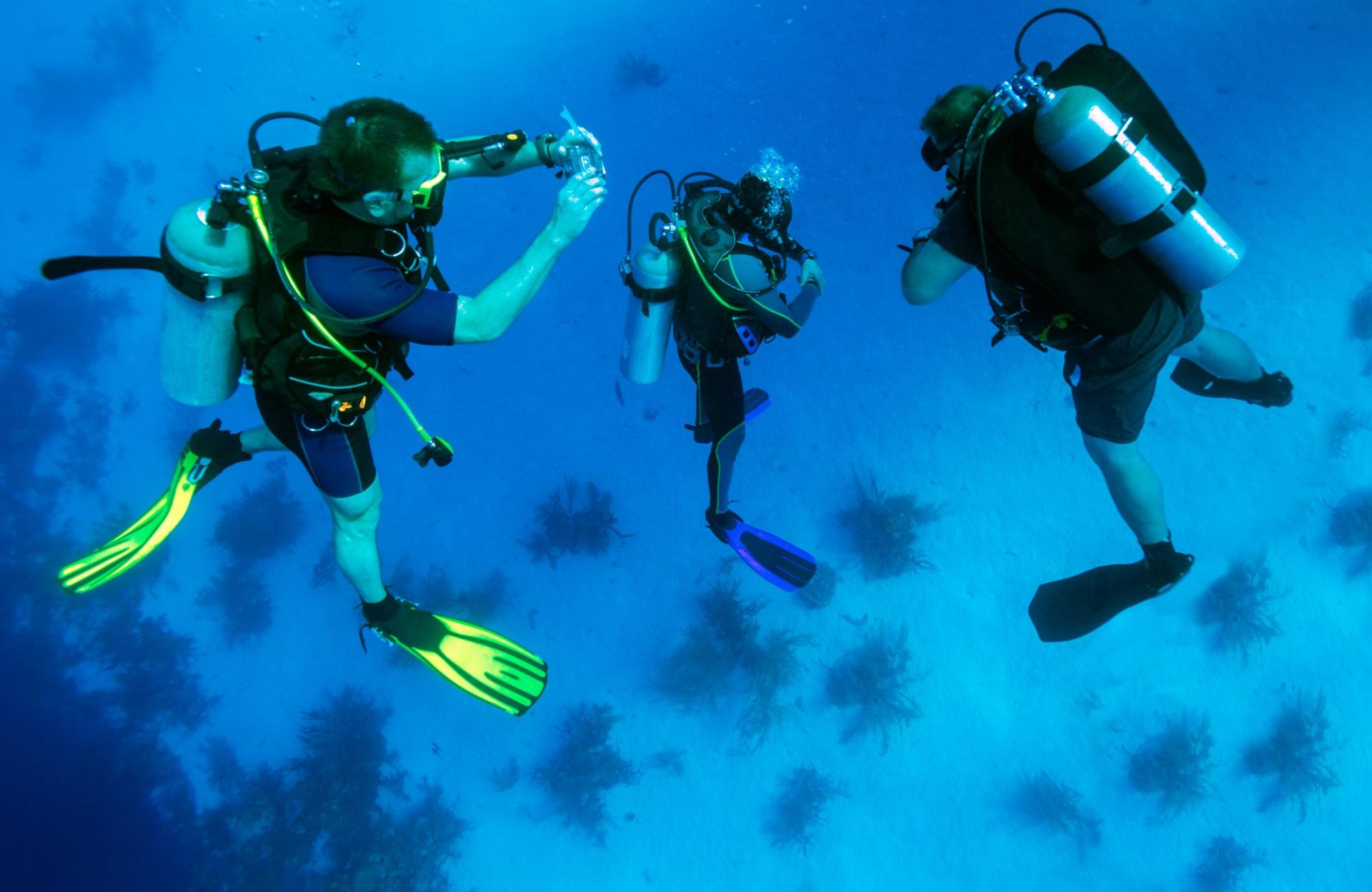 Top 6 BCD Scuba Vests Available on the Market
Although they all look quite similar to the untrained eye, BCDs can be quite different and come in plenty of features and design aspects.
In order to help you pick the ideal one for you, here are brief overviews of some of the best options that the market has to offer!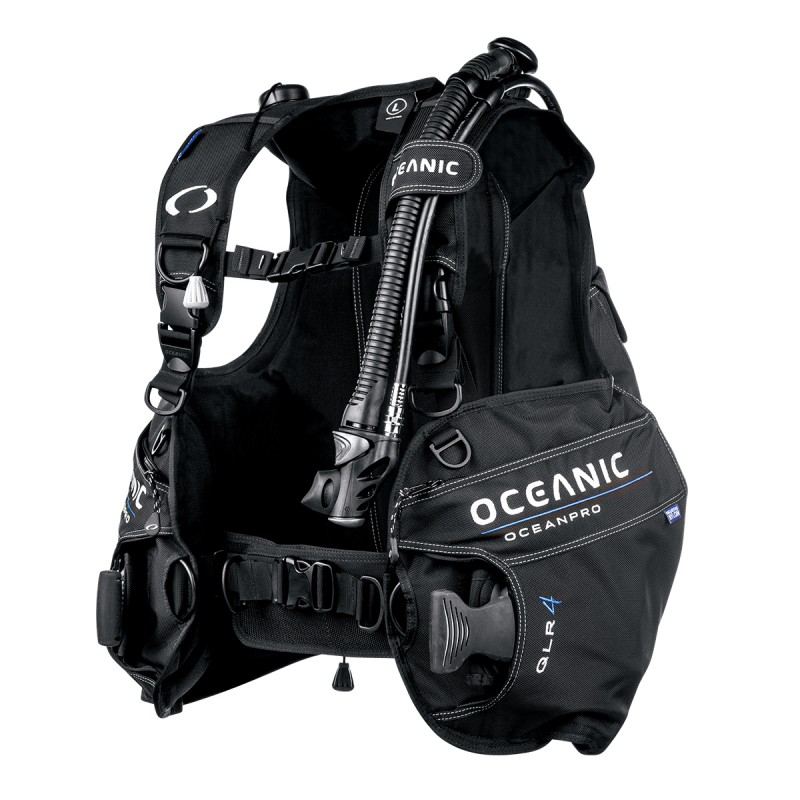 Kicking off the list with one of the overall best options if you want to keep a good balance between price and features.
The Oceanic OceanPro is easily one of the most rugged options on the market with an incredibly durable build, as it's built from 500 denier nylon air cells along with a fadeless 1,600 denier ballistic nylon exterior for added toughness.
This design allows the OceanPro to serve you for a very long time before showing any signs of wear or tear.
The jacket style vest features a minimalistic design without skimping on the padding around the shoulders to keep you comfortable all the time. It also features an adjustable cummerbund to let you adjust the BCD for a snug fit.
The vest is fitted with an integrated weight pocket system that can be easily removed. It also features an optional quick-lock and release system for convenience. Combine it with one of our affordable dive watches for the ultimate experience.
It also has 3 dump valves, including a premium LPI quick release one along with a decent lift capacity of 20 to 48 lbs.
The BCD also features 8 D rings, which are made of plastic, although it would've been much better if they were made of stainless steel for added sturdiness. It also features 2 zippered pockets for added storage.
What We Like
Remarkably durable construction
Highly adjustable design with comfortable shoulder padding
Easily operated dump valve
What We Don't Like
The plastic D rings are a bit flimsy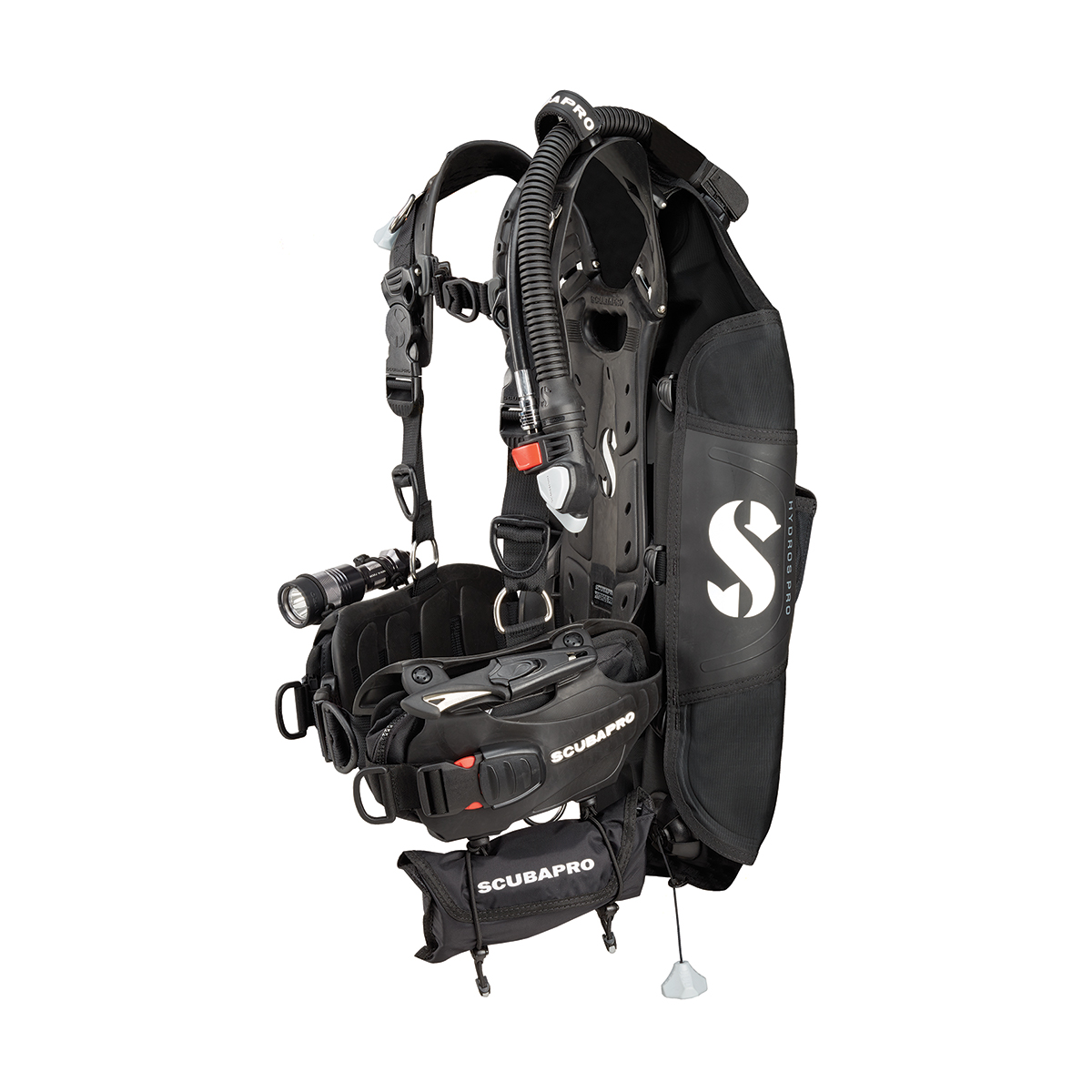 If you don't mind spending a little more to land a remarkably advanced scuba vest, you should definitely consider the Scubapro Hydros Pro.
One of the best things about the Hydros Pro is that it comes with a women's version too, which conforms to the body curves and shorter torso of a woman, providing an excellent level of comfort.
The wing style BCD features a molded gel harness that comfortably grips the body and provides an excellent level of fit and stability while allowing you to freely control your buoyancy for better maneuverability while diving.
Another advantage of this advanced gel harness is that it dries very quickly and requires little to no upkeep routine after diving. The lightweight and compact design also make it an excellent choice for traveling.
The modular design of the Scubapro Hydros Pro allows you to customize and adjust every part of the vest, so you can enjoy a one of a kind diving experience!
The vest has two dump valves and features a lift capacity between 35 to 40 lbs with near zero inherent buoyancy.
Sizes between the BCDs don't vary much, but it makes up for that by being highly adjustable, so the only true drawback of that BCD is that it's a bit pricey.
What We Like
Highly maneuverable and easy to control with a lightweight design for travel
Feature durable and quick drying molded gel harness
The Torso Flex Zone features an automatic adjustment design for easy fit
What We Don't Like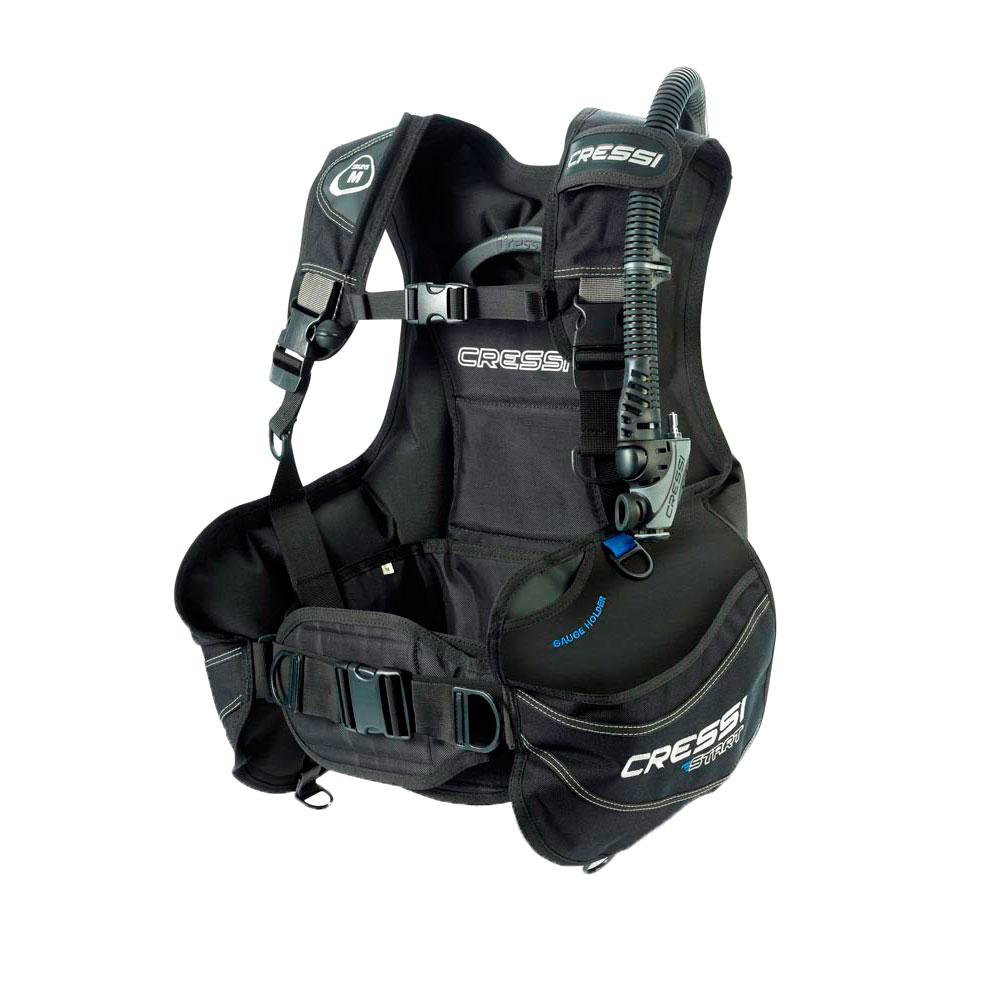 If you're a beginner who doesn't want to spend much on your first ever BCD or you're on a strict budget but you still don't want to compromise when it comes to your scuba vest, the Cressi Start is exactly what you're looking for!
As the name suggests, this scuba vest is specifically aimed at those who want to kickstart their diving career with a highly dependable BCD without costing them an arm and a leg!
The jacket-style vest is remarkably practical and surprisingly durable, as the inner fabrics are made from 500 denier Cordura while the outside is made from 1,000 denier Cordura, which is a fabric that is made by blending nylon with some natural fibers.
Although Jacket style vests are known for squeezing the divers' stomachs, this one separates the air bladders of the jacket from the waist strap itself. This gives you improved maneuverability while enjoying the bracing and snug fit of jacket style BCDs!
The vest has a lift capacity of around 29.2 lbs to 45 lbs but it doesn't have any integrated weights. It also has two large pockets and two plastic D rings only, but that should be enough for an entry level diver.
What We Like
Ideal for beginners and buyers on a strict budget
The air bladder is built independently of the waist strap for added comfort
Rugged construction with high denier nylon blends
What We Don't Like
The straps can feel a little rough for some users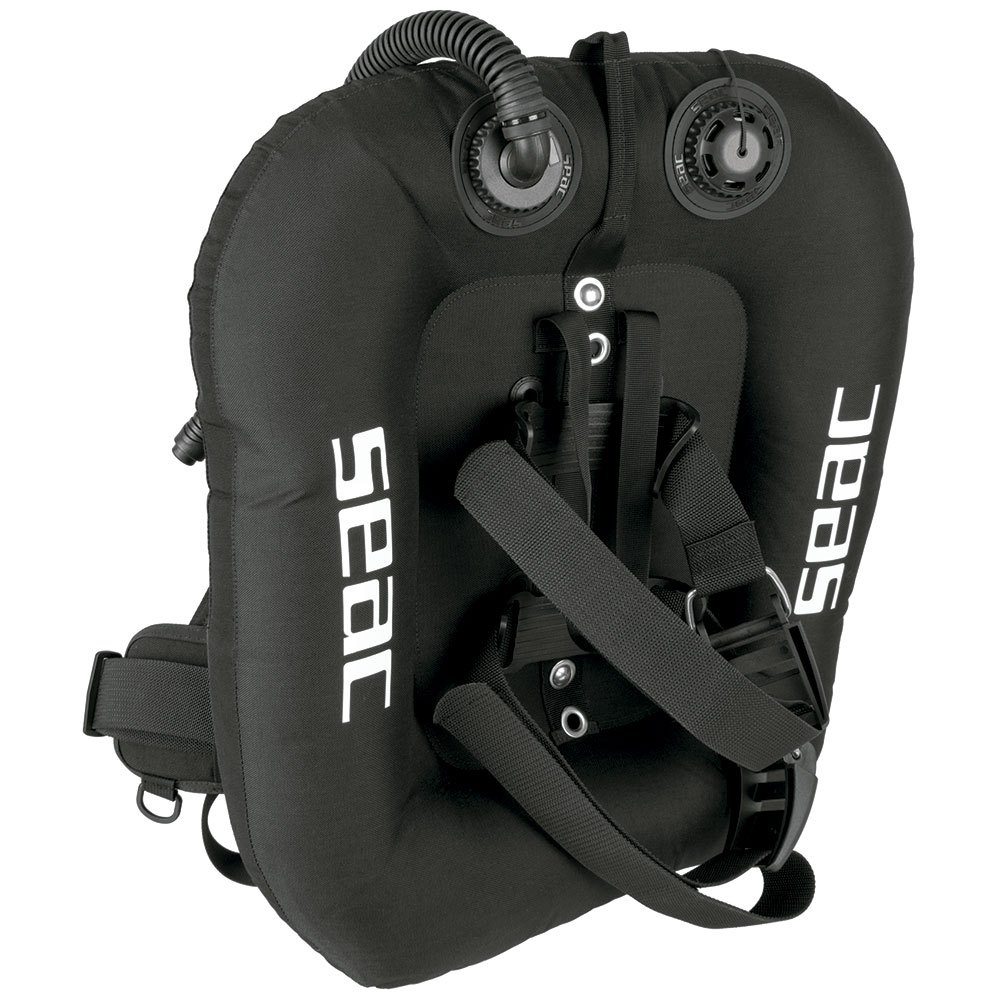 The Modular Max from Seac is an excellent choice if you're looking for a durable back inflation BCD that you can easily customize to your liking.
This one features a donut air bladder with up to 44 lbs lift capacity, which allows you to control your depth freely under the water.
The design of the BCD is also fortified by a removable steel plate at the back along with a remarkably rugged 1,680 denier Cordura nylon for added durability.
This advanced BCD supports up to two tanks and comes ready with shoulder straps that you can easily adjust and detach.
The vest also comes with trim weight pockets with quick release features along with a stainless steel buckle and 4 anodized aluminum rings that are durable and corrosion resistant.
It's also very easy to assemble and disassemble this rig thanks to its incredibly modular construction. We also like that it's quite lightweight and thin, which makes it excellent for traveling if you're into advanced BCDs.
What We Like
Excellent value for money, especially as a long term investment
Advanced modular design that lets you freely customize a wide range of features
Durable construction with welded seams to preserve the BCD for years
What We Don't Like
Lacks a pull dump valve in the power inflator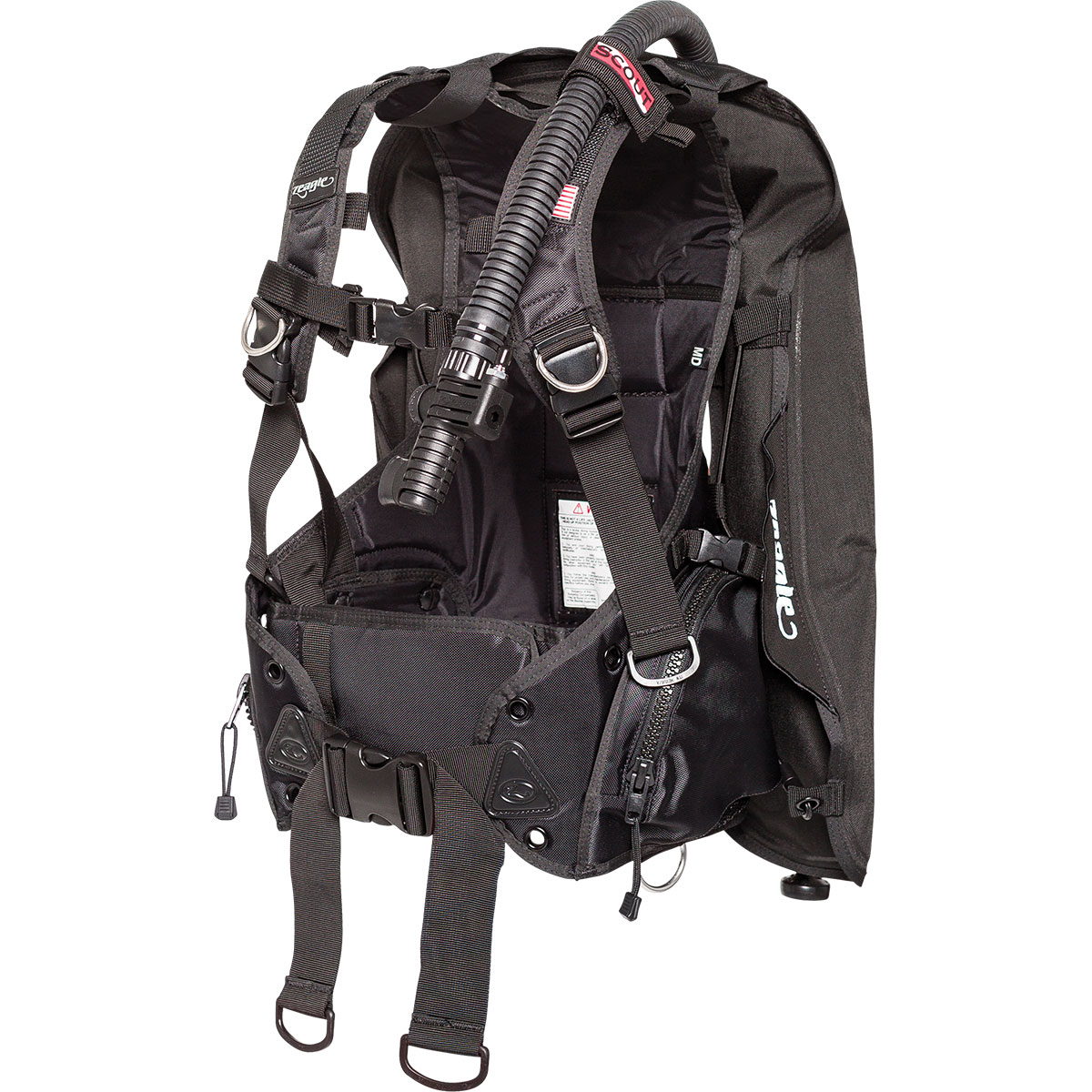 Back Inflate BCDs have a reputation for being relatively heavy, which makes them unsuitable if you're on the hunt for a travel friendly scuba vest.
Luckily, the Zeagle Scout is an ideal solution if you want to combine the two advantages in one unit! This highly compact BCD weighs as little as 6.6 lbs, which is remarkably lightweight for a back inflate option.
The Scout features two pockets at the back which you can fill with up to 16 lbs along with a power inflator system that you can easily clean with a garden hose. Yet, the placement of the pockets makes them a little hard to reach.
Zeagle offers this excellent scuba vest in a variety of sizes but they all support one tank only, ranging from small to X-large. The lightweight and less cluttered design of the BCD makes it ideal for both men and women!
The BCD has a maximum lift capacity of around 24 lbs, which is relatively low when compared to other options on the list.
The Scout doesn't feature large pockets but it has four steel D rings that are quite durable and come in handy! Additionally, it comes with a full manufacturer warranty for a worry free purchase.
What We Like
Excellent choice for travel friendly backplate BCD
Ideal for both men and women and comes in various sizes
You can easily flush the bladders with a garden hose
What We Don't Like
Limited lift capacity across all sizes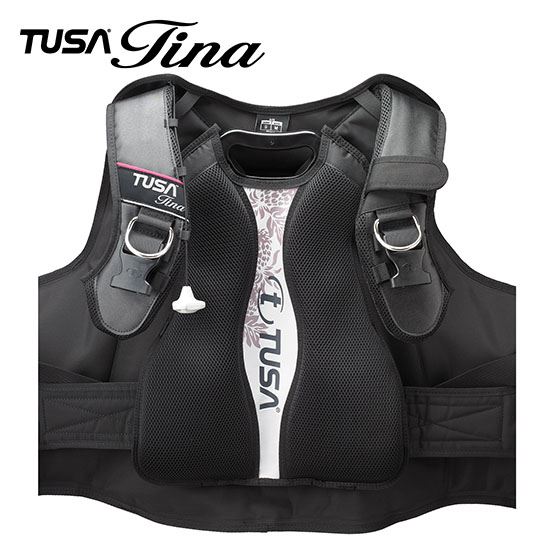 One of the main problems with BCDs, especially jacket style ones, is that they're not usually cut to the contours of women.
This makes them a bit uncomfortable because the support pads miss the right spots and press on others necessary for free range of motion.
Luckily, there are several options out there that are specifically designed to fit the contours of women's torsos, such as the jacket style Tusa Tina.
This jacket features soft back pads to support the lower back while evenly distributing weight around the hips. It also features a high cut waist to fit the shorter torso of women to provide a proper snug fit at the sides and front.
Tusa Tina's build quality is remarkably high with a 500 denier Cordura nylon air cells, although we would have loved it if the movable D rings were made of steel or aluminum rather than plastic.
It also features a stabilizing harness design that prevents the tank from rolling around underwater as well as zipper pockets for extra storage space.
What We Like
Excellent choice for female scuba divers with properly placed pads and straps
Features two dump valves for quick air bladder adjustment
Sturdy build that stands the test of time and continuous use
What We Don't Like
The inflator hose is a bit too long
Things to Keep in Mind While Buying a BCD for Scuba Diving
Whether you're a newly certified or an experienced diver, finding the right buoyancy control device for your needs can be quite a hassle, especially if you always rent your gear and you can't just find the right pick for your needs.
In the following section, we'll take a closer look at all the different features and aspects that you should keep in mind while buying a BCD for scuba diving:
BCD Style
BCDs come in different designs to suit different purposes and diving styles. Ideally, most scuba vests out there are split into two categories, which are jacket style BCDs and back inflate style BCDs.
Each one of these designs has its own set of advantages and disadvantages, so let's see what each one of them has to offer: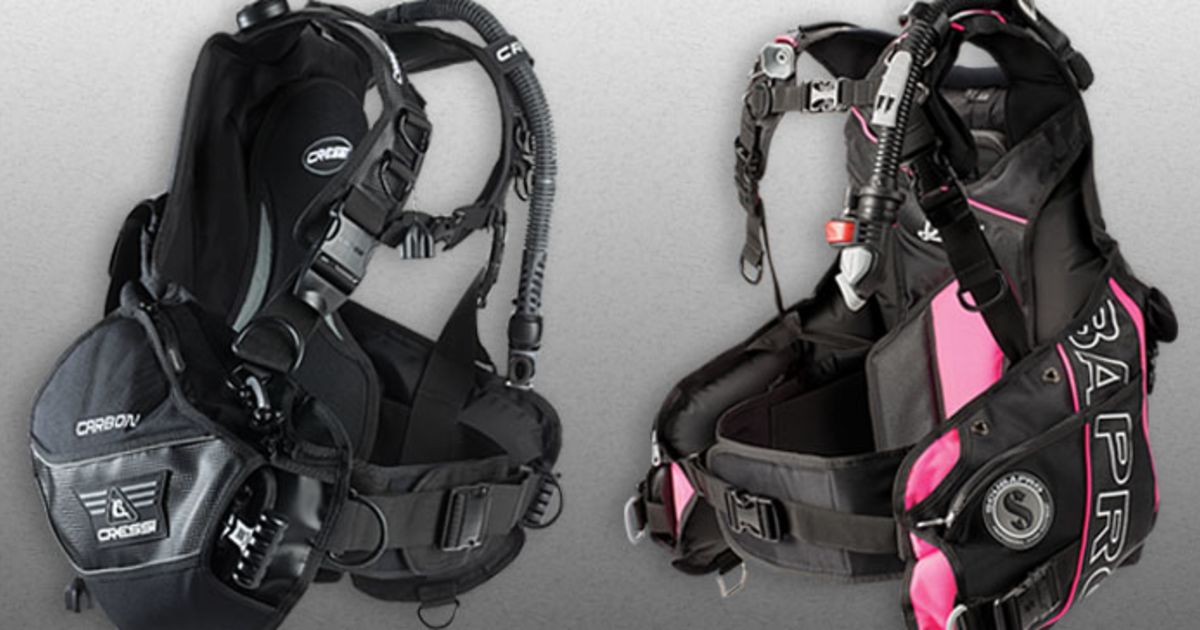 Jacket Style
Jacket style BCDs are the most common type among divers, especially beginners and recreational divers.
As the name suggests, these BCDs are designed like jackets, as they feature air cells that wrap around the sides and up the shoulders, giving you buoyancy compensation on all sides. Such a design is quite forgiving, which makes it highly popular among new divers.
Due to their design, these BCDs usually have more space for pockets, and therefore they also have large storage space.
One thing you should know here is that forgiving isn't a synonym for easy when it comes to scuba diving, as these can be a little restrictive when they're fully inflated.
Wing Style
Wing style BCDs, also known as "backplates", are often considered a subtype of jacket style BCDs because they look fairly similar on the front.
However, as you head toward the sides and back of this BCD, you'll start to notice the differences.
A wing style BCD is typically the step up from Jacket styles because they're fairly light and less restrictive while in the water.
The design of a wing style BCD mainly inflates behind you, allowing you to move around freely. Wing style BCDs are also lighter in weight and thinner, making them a great choice for travel.
However, they don't have many pockets as jacket BCDs, so they're not ideal if you prioritize storage pockets for carrying flashlights and other stuff.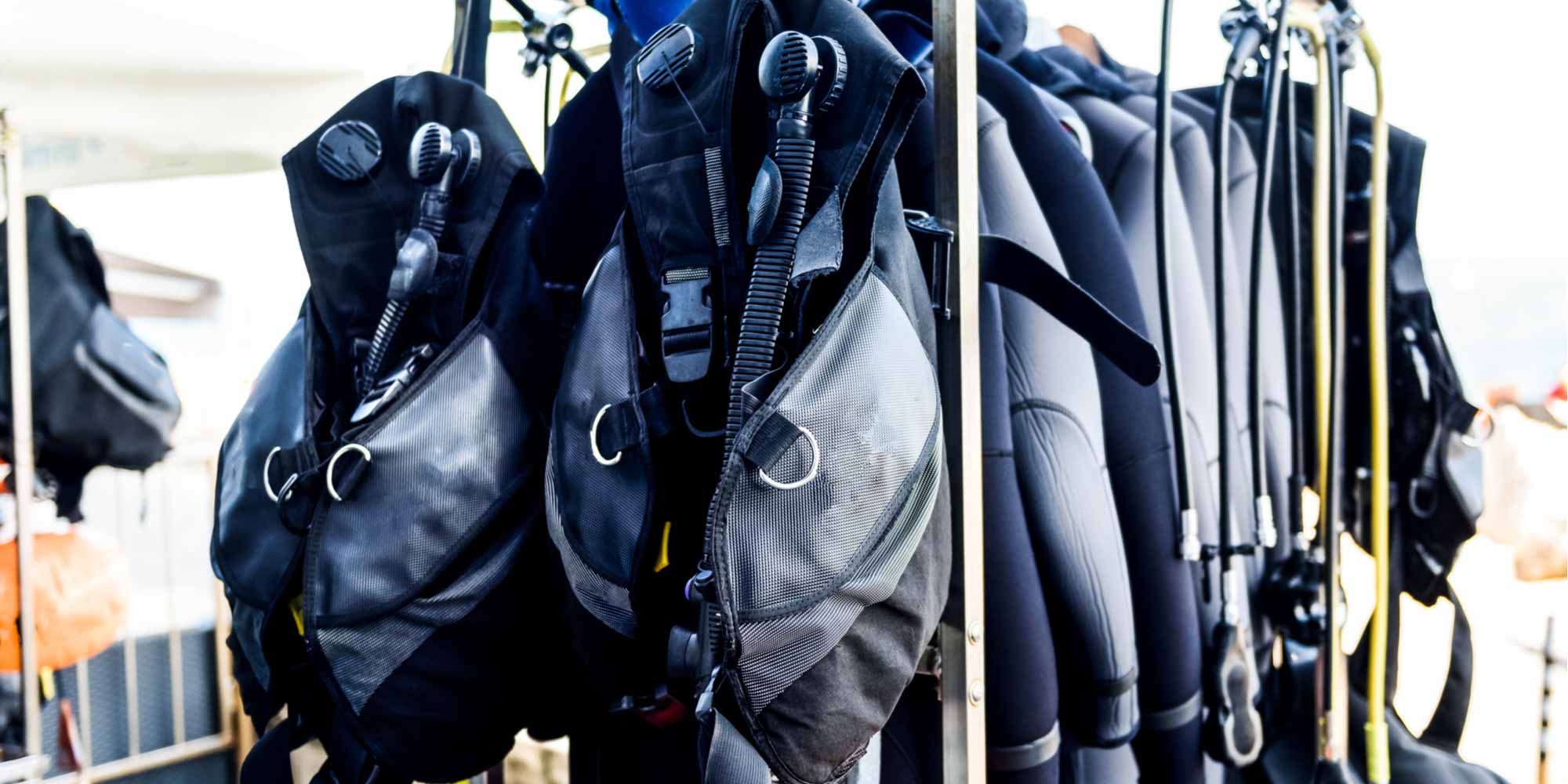 Back Inflation Style
Back inflate BCDs are higher grade BCDs that are reserved for expert divers and those looking for the maximum level of control while diving.
Back inflate BCDs are known for their relatively thicker materials and they're quite advanced in terms of adjustability and features.
They're also highly modular, so you can adjust and optimize them for a custom design to suit your diving style and purposes.
Back inflate style BCDs are usually quite expensive because they use upgraded materials and features to provide the best possible quality for divers.
For that reason, they're a great investment for advanced divers but a bit of an overkill for a beginner or a casual diver.
Lift Capacity
Lift capacity is another aspect that varies from one scuba BCD to another. The amount of lift that any BCD can do depends on the volume of air bladders attached to the vest.
The capacity is usually measured in lbs or kgs, and it represents the positive buoyancy weight, which compensates for the negative weight of the diver's body and gear.
Ideally, a good BCD will have a lift capacity that is as little as 15 lbs, but a good recreational BCD for scuba diving would have a lift capacity that ranges between 20 to 45 lbs.
One thing you should know here is that most recreational BCDs will have sufficient lift capacity for the average diver.
So unless you're an advanced diver or you're planning to dive into caves and wrecks, you probably don't have to worry much about a BCD within that range.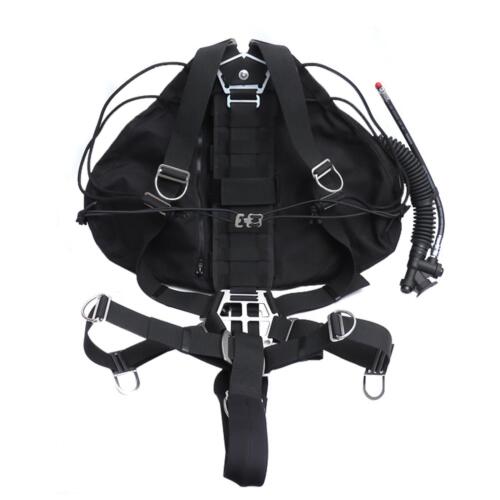 Weights
Technically speaking, integrated weights are optional in BCDs, as some entry level and basic models don't have them. Instead, these scuba vests will use a weight belt sitting directly against your hips.
However, if you want a nice way to adjust your buoyancy in water, you should consider integrated weights. With that being said, integrated weights can add to the weight of your rig, which can end up restricting your motion, so you have to keep that in mind.
These weights are very useful for photographers with underwater scuba diving cameras.
These are pouches that you put lead inside with a quick release mechanism that allows it to get off your hips easily.
In addition to integrated weight, you should also consider BCDs with trim weight pouches on the back because these small pouches carry 2.2 lbs of lead each and they allow you to spread your lead evenly across the body.
Durability
Another aspect that you also have to watch out for is the materials used to make the scuba vest, including the exterior fabric as well as the air bladder.
Ideally, the best material when it comes to buoyancy compensation devices is nylon. This synthetic fabric has excellent corrosion resistance and load durability all the while being remarkably lightweight.
For that reason, almost all BCDs nowadays are made of nylon or nylon blends, such as Cordura nylon, which is a combination of nylon and other natural fabrics.
Although all BCDs are made of nylon, it's essential that you check the weave density of the BCD fabric, which is usually around 400 to 600 denier for the interior and around 1,000 to 1,600 denier for the exterior.
Make sure that you also check the stitching of the BCD because bad stitching can damage a good BCD even if it's made of durable materials.
Travel Friendliness
Since you're probably going to use the BCD somewhere far from home, the portability of the BCD should always be factored in when you're choosing a scuba vest.
As previously established, wing style scuba vests are usually the best when it comes to travel because they're the thinnest and lightest in weight.
However, jacket style vests are sometimes lightweight and compact enough to let you take them anywhere without any hassle, but make sure that they're not too tight on your stomach to achieve that. Check out our catalog of comfortable diving wetsuits and water socks.
The back inflation BCDs are usually the heaviest and bulkiest sets out there, so they're not ideal if you're mainly looking for lightweight options, so they should only be a priority for advanced divers who are all about modular customization.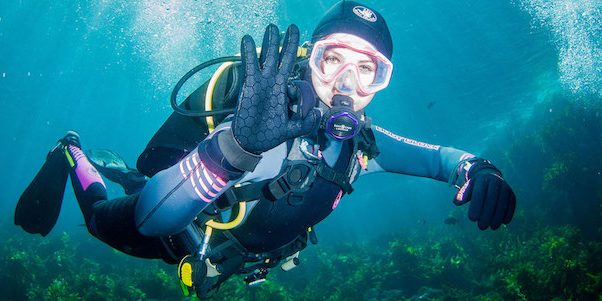 Fit and Comfort
If you've tried rental BCDs before, you probably know about the struggle of finding a scuba vest that actually suits your body, and it's most likely one of the main reasons that you've decided to buy your own.
In that case, it's extremely critical that you choose the right fit for your BCD. Luckily, manufacturers made it much easier to find the right BCD fit for you by offering a wide range of size options.
Ideally, a BCD size will usually be the same as your casual shirts, but it's still very important that you check the sizing guide for each manufacturer to reference the measurements, as they're not standardized.
Pockets and D Rings
If you're planning to store items on you while scuba diving, maximizing your BCD real estate is quite important.
In that case, opting for a jacket BCD with plenty of zippered pockets is usually a good start. Yet, you should remind yourself that too many front pockets will obstruct you while diving, so you have to maintain a balance there.
In that case, you might want to consider some D rings because you can use them to attach multiple items to your scuba vest directly while free-hanging. If you want these D rings to last, make sure that you buy vests with metal D rings.
Wrap Up
There you have it! A complete guide with everything you need to know before buying the best BCD scuba vest for your style.
As you can see, there are plenty of options out there with different design features and properties.
For our top choice, we pick the Oceanic OceanPro BCD as the overall top recommendation because it strikes an excellent balance between build quality and cost efficiency.
This BCD is remarkably durable and comfortable to wear with proper padding all around for a unique diving experience!
However, if you're a beginner on a strict budget and you want an efficient BCD that is still durable and reliable underwater, you should consider the highly affordable Cressi Start. This one comes with all the features of a decent BCD while costing you a fraction of the cost!