Let's be honest here. Having a seven-year-old dive bomb into the pool or shout to his mommy that he "needs a wee" is not what romantic dreams are made of.
I get it. Sometimes you just need to get away from it all and forget that there are even small humans living on this Earth.
I've Googled the hell out of this subject, mainly in the middle of the night, while I've sat on my youngest kids' floor, trying to coax her back to sleep.
There is no definitive list, but I've managed to dig out a few gems during my most desperate hours.
As a generally nice lady, I'll share them with you, as long as you promise not to be one of THOSE couples who just sit and suck face all day by the pool. Promise?
Who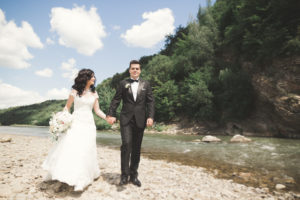 There are only two types of people that want to stay in an adult only resort: honeymooners and parents.
Where better to enjoy multiple romantic nights, sipping a cocktail that you don't feel like downing and nibbling on a cake that you don't have to share.
You don't have to play or even like golf to enjoy some of these top notch resorts I've found. All you need is:
–    Money
–    A relaxing attitude
–    No kids.
I'm taking it that money is no real issue, as hey, we can all dream.  If I had babysitters I, myself would be on the first plane outta here to meet you.
What
Without kids, you're free! You could do anything!
Like sports fishing. Imagine this…..
A comfortable 34 ft. long, twin powered vessel built for only six people. Four and a half hours to just, fish.
The captain divides the fish according to the wants and needs of the parties and numerous fishing techniques are used at different times, depending on the day: trolling, jigging or baiting. Whatever it takes to get hooked up!
They provide everything from fishing gear and beverages, and best of all, it's for over eighteens only.
Honeymooners, this one is for you.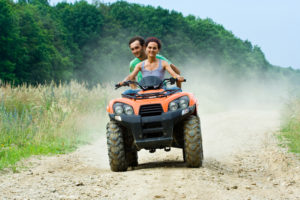 Kauai Tubing adventures will take you through lush jungles, while you float down a historic waterway of the plantation ditches.
The tour begins with a four-wheel-drive adventure through Lihue Plantation lands, deep in the Kauai's pristine interior.
Expect endless vistas and amazing photo opportunities along the way.
The experienced guide is always with you, happy to share stories and facts about Kauai itself.
Once you disembark the vehicle, you then jump on your large inflatable tube, don a tubing adventure headlamp and make your way down a gentle flow of water.
This is NO way as scary as it sounds. The mazes are fascinating and, it turns out, where engineered circa 1870.
At the end, a romantic picnic is waiting for you, with the optional choice of a quick dip in a natural swimming hole. And the best bit? No kid ever could hold on to the raft for that long. Bliss!
To honeymooners and couples alike, having a drink while on vacation is a must.
I give you Hula's Bar & Lei Stand.
Yes, it screams Hawaii, yes it's stereotypical and yes it's a bit cheesy, but who cares?
Hula's Bar & Lei Stand is the essence of everything Hawaii. Well known among the GLBTQ crowd as the place that puts the A in Aloha, this place takes off every night after 9pm. Be there or be square!
The real reason I mentioned this place was for the Catamaran. I know, weird mix, but they offer an experience like no other.
If drinking and dancing really aren't your thing, (why the hell not?) then what about a pleasant horse ride?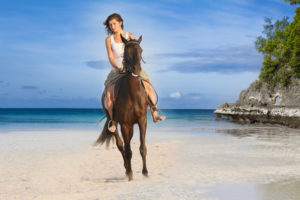 Hit the trails on horseback and ride through Kualoa's untouched landscape. 
Experience the beauty and wonder of a 150-year-old working cattle ranch on a horseback ride through some of Hollywood's most popular movies and T.V. shows.
This one-hour tour takes you for a ride through the Southern half of Kualoa, with views of the renowned Mokoli'I island and the 800-year-old Hawaiian fishpond. 
Are you sold? You should be!! And guess what? The minimum age is ten years old!
Now, I challenge you not to find this cool…. 
The Kona Undersea Adventure tour takes places in an Atlantis submarine (featured on the National Geographic channel.)
The Atlantis Kona dive site is home to many Hawaiian fish, coral and turtles. Totally safe and dry, this eye-popping experience will submerge you in the natural coral reef and its marine life.
Atlantis has a spacious air-conditioned interior, large view ports and comfortable seating if you just want to chill. If you haven't been to the bottom of the ocean before, this tour is a must do!
And, of course, because I'd never let you down, children must be 36 inches or taller and be physically capable of getting up and down the ladder by themselves.
Where
Finding the perfect motel is no easy thing.  But, it's fine, I've got you covered.
For luxury beyond your wildest dreams, take a look at Grand Wailea. With a private balcony or patio, 55" HDTV, WIFI on tap and walk-in showers, this place is the real deal.
And, the most important thing? Their Hibiscus Pool is adults only, not one kid in sight.
For relaxation; try the Four Seasons. Perched on the golden edge of Wailea Beach, the Four Seasons hosts seventy-five suites, that all important adults-only pool and a restaurant fit for a king. Where do I sign?
If you're thinking of channeling your inner Adam and Eve, then check out this site for the full list of camping spots in O'ahu. Stars and seclusion are up for grabs here, but um…remember the walls are leaf thin. That's all I'm saying!
When
Anytime the kids are at school. Check out this site here for term dates. Avoid the main breaks, like fall, Christmas and spring, for the perfect adult's only vacation.