Are you planning a family getaway to the stunning shores of Waikiki, Hawaii? Well, you're in for a treat!
Waikiki is not just a tropical paradise for grown-ups; it's also a fantastic destination for kids of all ages. With its pristine beaches, exotic wildlife, and a myriad of exciting activities, Waikiki offers a treasure trove of family-friendly fun.
From sandy adventures to educational explorations, let's take a casual stroll through some of the coolest things to do in Waikiki with kids!
1. Visit the Waikiki Aquarium
The Waikiki Aquarium is an excellent spot to introduce your kids to Hawaii's underwater wonders.
Located near the shoreline of Waikiki Beach, this aquatic haven boasts an impressive collection of marine life.
The aquarium offers educational programs and interactive exhibits, making it both an enjoyable and enlightening experience.
Your children will be captivated by colorful reef fish, Hawaiian monk seals, and mesmerizing jellyfish the aquarium has on display.
Kids can get up close and personal with marine creatures, and they'll leave with a greater appreciation for the ocean's diversity.
2. Enjoy a Beach Picnic
Waikiki's inviting beaches, including the picturesque Hanauma Bay, provide the ideal setting for a memorable family picnic.
As you spread out your beach blanket and unpack your picnic basket, your kids can build sandcastles, search for seashells, or even try their hand at flying a kite. You'll also have the opportunity to savor delicious Hawaiian food while taking in the stunning ocean views.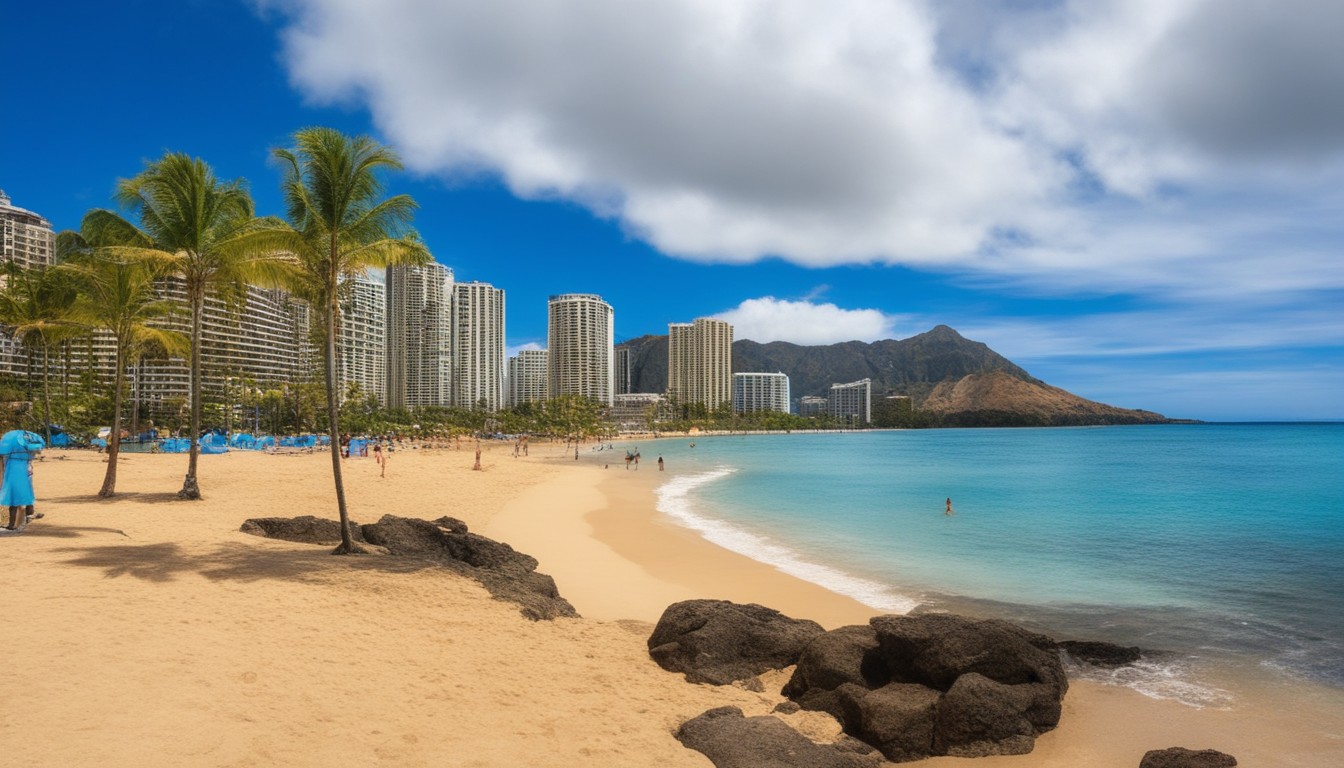 With the soft sands beneath you and the sound of waves in the background, your beach picnic will become a cherished family memory, filled with relaxation and laughter.
3. Hike up Diamond Head
While Diamond Head may not be the most toddler-friendly hike, it's an excellent option for families with older kids who enjoy a bit of adventure.
The moderately challenging hike takes you to the summit of a dormant volcano, where you're rewarded with breathtaking panoramic views of Waikiki Beach and the surrounding coastline.
Along the way, your children can marvel at the unique volcanic landscape and the historic military bunkers.
This hike offers an opportunity for your kids to appreciate both the natural beauty and history of Hawaii.
4. Learn to Surf
Surfing is an iconic Hawaiian activity, and Waikiki Beach is the perfect place for your kids to get their feet wet—literally.
Numerous surf schools in the area offer kid-friendly lessons, complete with skilled instructors and soft-top boards. You'll find instructors at Hilton Hawaiian Village, as well as at other renowned spots like the Waikiki Star Beach Boys and Hans Hedemann Surf School.
These schools specialize in teaching children the art of surfing in a fun and safe environment, ensuring they develop confidence and a lifelong love for the ocean.
For a more intimate experience, check out family-owned surf schools like Faith Surf School or Ty Gurney Surf School, where personalized lessons can be tailored to your kids' needs and skill levels.
They'll learn the basics of balance and coordination while enjoying the warm waters and the thrill of catching a wave.
5. Take a Catamaran Cruise
Hop aboard a family-friendly catamaran cruise to explore the pristine waters around Waikiki Beach.
These excursions are perfect for kids, offering the opportunity to soak in the beauty of the ocean while learning about marine life.
Many cruises provide snorkeling gear and guidance, allowing your children to observe colorful fish and perhaps even spot a sea turtle or two.
These cruises are a great way for the family to relax, enjoy the sea breeze, and create unforgettable memories as you sail along the coast.
6. Attend a Luau
Hawaiian luaus are a cultural and culinary extravaganza that your kids will adore.
These vibrant feasts feature lively hula performances, traditional music, and delicious Hawaiian dishes.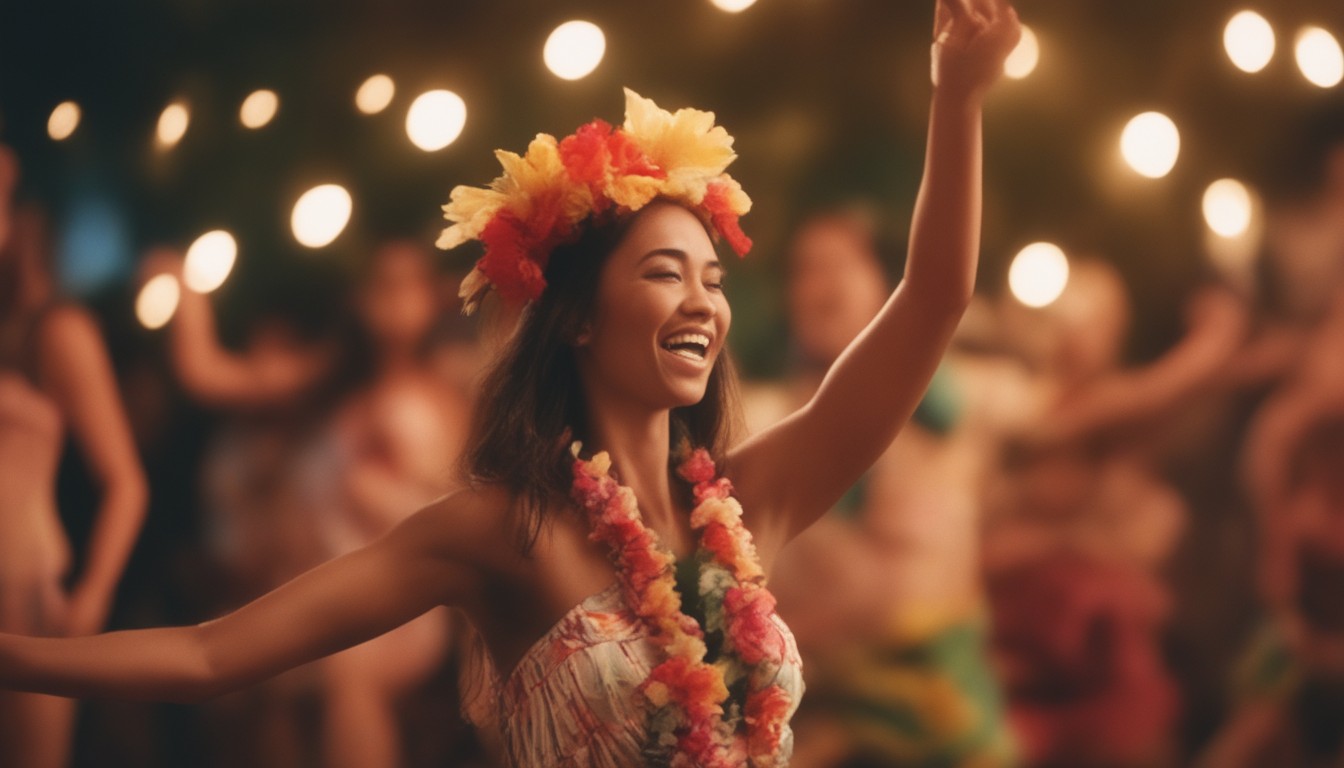 It's an opportunity for your children to immerse themselves in Hawaiian culture and learn about the island's history and traditions.
They can even try their hand at hula dancing and indulge in tasty delights such as poi, kalua pig, and tropical fruit.
7. Visit the Bishop Museum
The Bishop Museum is a treasure trove of Hawaiian history, culture, and science. It's an educational and enriching experience for both children and adults.
The museum's interactive exhibits and immersive displays offer a fascinating journey through Hawaiian history, from its ancient origins to the present day.
Your kids can explore Hawaiian artifacts, learn about the Polynesian navigators, and even come face to face with a life-sized statue of King Kamehameha.
The museum also hosts special programs and events tailored for children, providing a hands-on learning experience that makes history come alive.
8. Explore the International Marketplace
The International Marketplace is a bustling shopping and entertainment hub where you and your kids can explore a wide range of shops, kiosks, and dining options.
The vibrant atmosphere is captivating, and it's an excellent opportunity for children to engage with local artisans, see live performances, and discover unique souvenirs.
The marketplace offers a dynamic and culturally rich environment, and the children might find one-of-a-kind treasures to take home as keepsakes of their time in Hawaii.
9. Explore Shangri La
Shangri La is a hidden gem tucked away in the Diamond Head neighborhood, not far from Waikiki Beach.
The former estate of tobacco heiress Doris Duke, Shangri La is now a center for Islamic arts and cultures.
While the main house may not be the best fit for young children due to its delicate artifacts and historic significance, the beautiful gardens surrounding the estate are open for exploration.
It's an excellent opportunity for older kids to immerse themselves in the lush, meticulously landscaped gardens, which feature Islamic art and design elements.
Guided tours provide fascinating insights into the stunning architecture and art collections, offering an educational and aesthetic experience for young minds interested in history and culture.
10. Experience a Star Gazing Program
If your kids have an interest in astronomy, attending a star gazing program is a must.
Various local observatories in the Waikiki Beach area offer educational and entertaining programs for families.
Children can explore the night sky, learn about celestial objects, and understand the mythology and science behind the stars and constellations.
These programs often include telescope viewing, allowing kids to witness planets, galaxies, and the moon up close. It's a fascinating way to ignite a passion for astronomy and introduce young minds to the wonders of the universe.
11. Play at the Fort DeRussy Beach Park
Right in the heart of Waikiki Beach lies the Fort DeRussy Beach Park, a unique destination offering both a grassy park and a sandy beach area.
Families can spend a day here, enjoying a variety of activities. Kids can frolic on the grass, fly kites, or play on the beach building sandcastles and splashing in the gentle waves.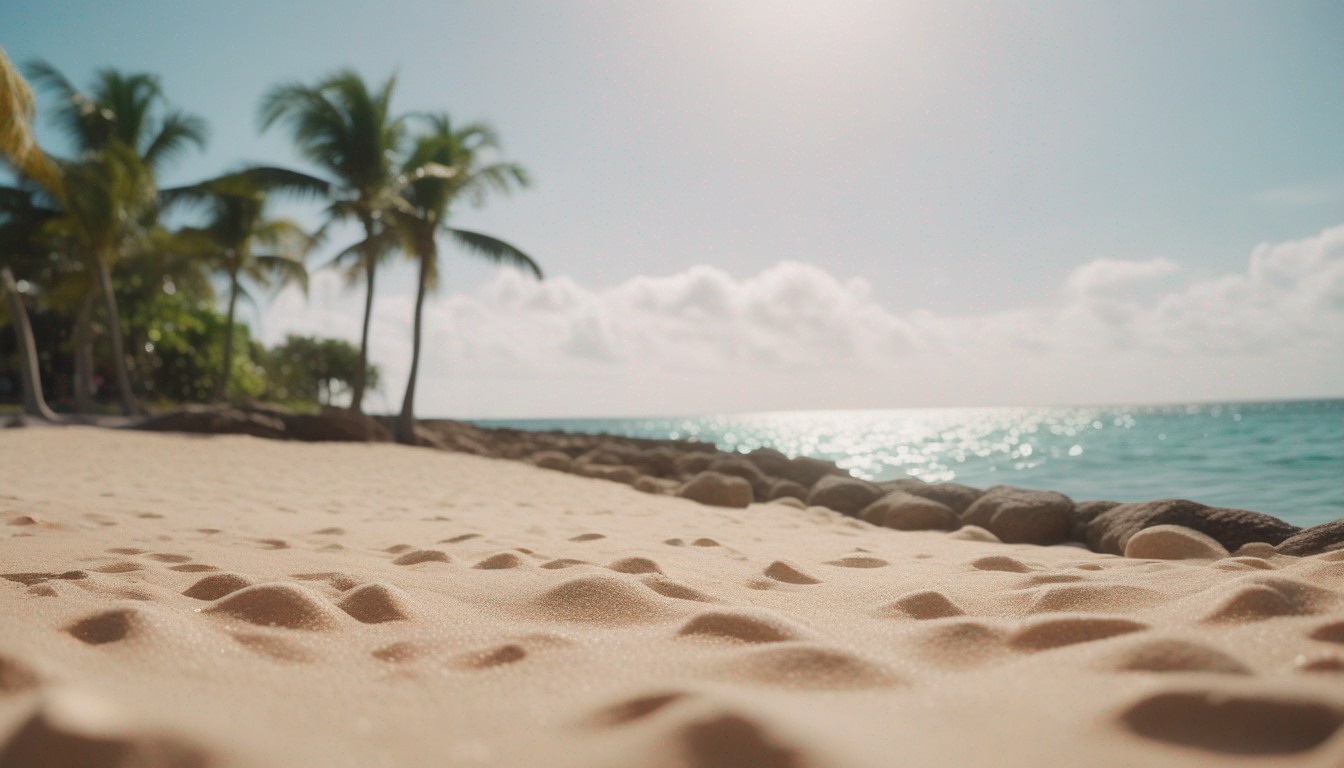 The park provides a peaceful and scenic location for a family picnic, where you can relish a meal while taking in the soothing ocean views.
12. Try Local Snacks and Treats
One of the most delightful and culturally enriching experiences for families in Waikiki is sampling the diverse array of local snacks and treats.
Hawaii boasts a unique culinary landscape influenced by various cultures, and kids will relish trying local favorites.
Start with malasadas, Portuguese-inspired doughnuts dusted with sugar, and then move on to shave ice, a Hawaiian classic with a rainbow of flavors.
For a more substantial taste of Hawaii, order loco moco, a comfort food consisting of rice, a hamburger patty, a fried egg, and brown gravy.
The Hawaiian plate lunch offers diverse options, from kalua pig to teriyaki chicken. Each bite provides an opportunity to explore the island's cultural diversity through its delectable cuisine.
Final Thoughts
From the captivating beaches to the enriching cultural experiences, Waikiki Beach offers endless opportunities for fun, relaxation, and learning. It's a destination where the spirit of aloha is contagious, turning it into an ideal place for families to create cherished memories together.