There are several things to consider if you're planning on scheduling the right month to go on a Hawaiian dinner cruise.
The time of year to plan a Hawaiian dinner cruise not only determines availability and travel cost but may even affect what you decide to wear due to weather conditions.
Although it's easy to argue that any month is a good time to go on a cruise in Hawaii, there are certain months that are ideal for that magical dinner cruise you've been dreaming about.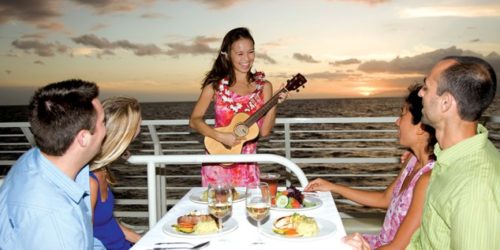 The busy season for Hawaii cruises is December to April since it is cold in most parts of the world during this time. Hawaii is also busy during the height of summer ("family season").
This means April through June and September through November are the sweet spots for booking dinner cruises around Hawaii when there are fewer tourists (low season). 
In terms of the weather, April is about when the rainy season ends and the weather really starts to clear up and become wonderful. Also, the ocean becomes calmer during the summer for water activities such as snorkeling and boat tours.
Having said that, there are cruising conditions that you should consider for these specific seasons. Each will have advantages and disadvantages for dinner cruises in particular.
High Season
The busiest months for Hawaiian dinner cruises are December through April and July through August.  Cruises in Oahu will surely be packed this time of year.  The winter season is especially busy since Hawaii stays warm while many parts of the world are cold.
Wider selection (higher prices)
This is when you'll be able to choose from the widest selection of cruise ships and tour options. There are lots of people from all over the world traveling to Hawaii in the winter (and lots of cruise lines and tour operators to serve them).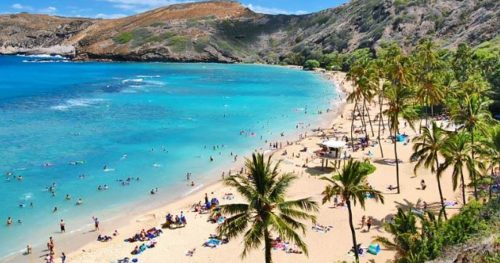 Some cruises offer a chance to spot humpback whales in the early evening hours. Sunset in Hawaii is the earliest from mid-November to late December.
That being said, you can expect higher prices during the Christmas holidays and may have some trouble booking airfare or hotel accommodations.
Rainy season
Hawaii's wet season is from November until March. Sporadic rain showers are common during this period.
Strong surfs and rough seas around the Hawaiian islands are typical during the winter season as well. It's not uncommon for cruise ships to encounter big waves that might splash against the decks and cause a little seasickness.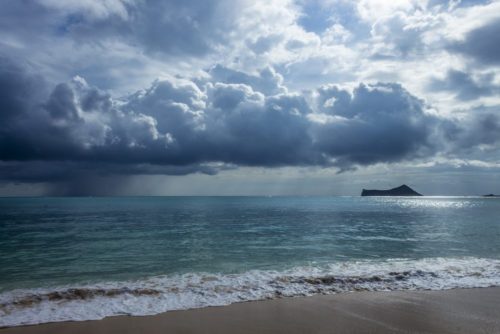 Low Season
The off-season for Hawaii cruise tours is from mid-April until June and September until late-November. This means lower rates across the board. The spring months before summer school holidays, in particular, offer some great benefits for people thinking about a Hawaii dinner cruise.
Beautiful weather
In reality, Hawaii's weather is pretty fantastic year-round, but Spring comes after the wet season and your late evening dinner cruises will be revitalized by clear blue skies, warm weather, and glorious sunshine.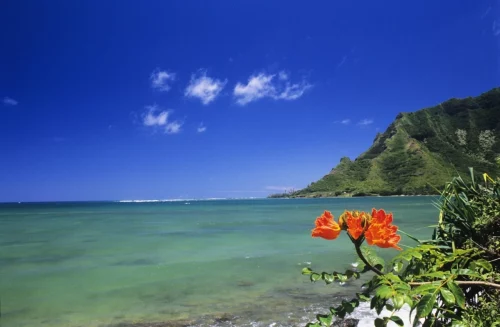 These perfect elements will only heighten your cruise experience as you relax on the open decks of a catamaran and relish eating some bracing Hawaiian cuisine.
It's worth noting that Hawaii's climate is the hottest and humid from late August through September.
Calmer waters
The tides are generally friendlier during Hawaii's long summer season lasting from May to October, especially around the west-facing shores of Oahu and Waikiki.
Smaller tides attract beginner surfers and snorkelers, and they also provide dinner cruisers with the most relaxing comfort lasting well into the evening. Sunset in Hawaii is the latest from March thru July.
Smaller selection
Perhaps the only real downside to the low season in Hawaii is that there are fewer cruises to choose from. Although you'll find cheaper rates during these months, available cruises may offer fewer overall travel options such as shore excursions or sailing trips.