The Aloha Tower was the tallest structure in Hawai'i when it was completed at a cost of $190,000 in 1926. Built in the Hawai'ian Gothic architectural style, and at 10 stories tall, 184 feet high (plus 40 feet of flag mast), it maintained the record of the tallest structure for four decades.

When the attack on Pearl Harbor came on December 7, 1941, the Aloha Tower was painted in camouflage allowing it to better disappear at night. Coast Guardsmen were ordered to take up defensive positions in order to protect it from becoming occupied. Another historical event tied to the Aloha Tower happened at Pier 7 and the wharf: Duke Kahanamoku set his first world record in swimming.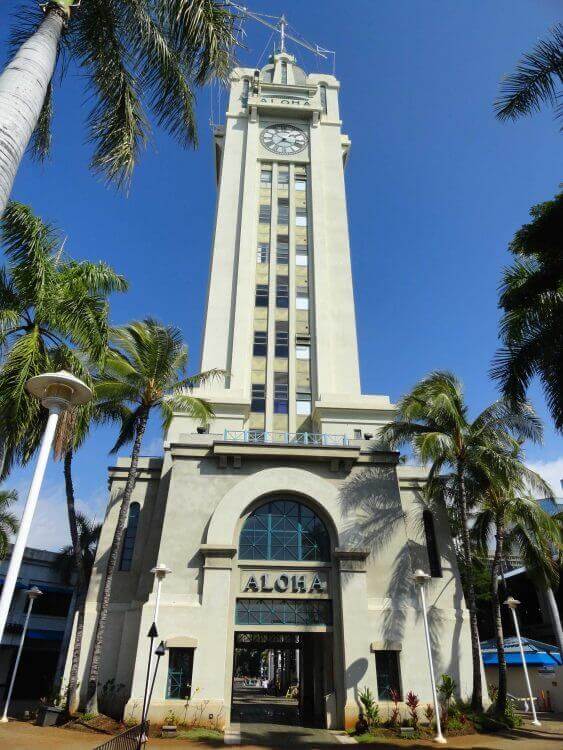 Today, Aloha Tower is the most recognized building in the state, and second only to Diamond Head as the most famous Hawai'ian landmark. Keeping with the Hawai'ian Aloha Spirit, Aloha Tower continues to function as a welcoming landmark for both cruise ships and container vessels. It is also a popular visitor attraction with a vintage elevator service to the 10th floor observation deck. There you will be greeted with spectacular views of Diamond Head, Honolulu Harbor, Downtown Honolulu, and the Ko`olau Mountains, complete with signage which points out the various landmarks.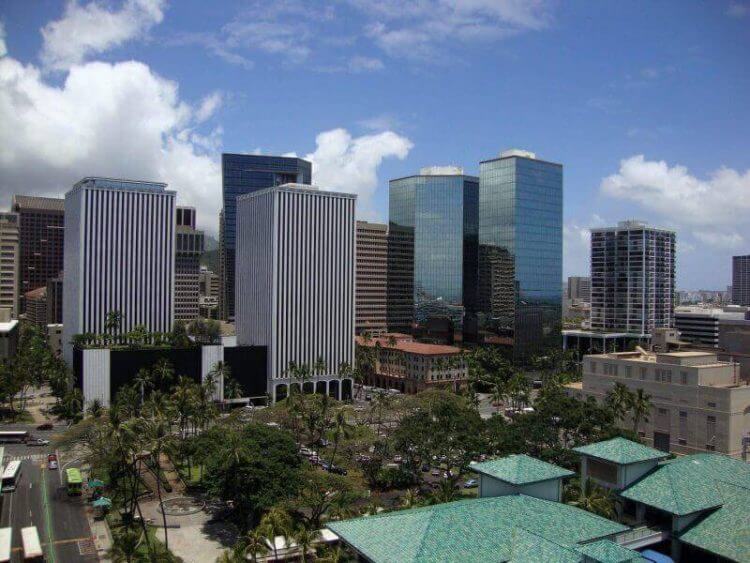 In 2013, Hawai'i Pacific University purchased the Aloha Tower property. They have renovation plans for the 160,000-square-foot, two-story waterfront marketplace that include establishing student housing and a multi-use complex that would house retail, dining, and entertainment options.
Useful Information:
The observation deck is open to the public daily from 9:30 a.m. – 5:00 p.m. Admission is free.