7 Adventurous Hawaiian Things to Do in West Oahu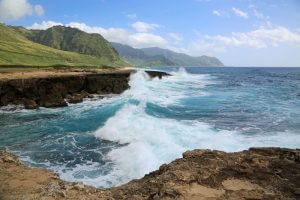 Tired of playing it safe?  You've been to Oahu before, but maybe this time you're in search of fresh, new, fun Hawaiian activities and adventures.
After all, you relish exploring the unknown, living life close to the edge and plunging headlong into the mysterious. So, it's time to explore new Hawaiian activities, seek out new frisky friends to frolic with – time to boldly go where many tourists have never gone before: Yes, it's time to visit West Oahu!
There are 7 Hawaiian activities featuring some amazing Oahu tours you can do to make your adventurous experience unforgettable.
[mc4wp_form id="4788″]
1. Jump on the 3:10 to Ewa
Let's start your journey in Ewa Beach. What better way to explore the rich history of this region than by train. So, hop on the Ewa Train to Kapolei line and learn about this small but growing area by traveling down the tracks of the old Oahu Railway.
Lean back and enjoy the 90-minute ride. No worries about getting motion sickness – the train only travels 15 miles per hour. History buffs will be transfixed by stories about the historic railroad and be bubbling with excitement when they view the only operating railroad museum in the state.
And, rather than hearing a monotonous recorded tape droning on, passengers get a live, breathing, well-informed human tour guide. He or she will enthusiastically tell you about the history of railroading in Hawaii and other colorful stories about old Ewa Beach – once the home of sugarcane fields and now the home of a thriving suburb, heavily sprinkled with new businesses, condos and homes. 
You'll also hear about the history of Fort Barrette and its role in World World II. It's an important part of the history of Hawaii.
Hawaiian Historical Fact: "Fort Barrette was home to cannons protecting the flanks of Pearl Harbor. Just after the Dec. 7, 1941, Japanese attack, the site was built up and the cannons were "casemated" inside large, protective shelters." 
Train rides are available year-round, but only on weekends. There are, however, weekday charters and birthday party packages available.
"Ice Cream" rides include a stop at Two Scoops in Ko Olina. (located just west of Ewa Beach). The journey also boasts lovely ocean views at Kahe Point (a popular snorkeling site). Complete the trip with lunch in the picnic area, admire the vintage locomotives at the museum and browse in the gift shop.
2. Explore the hidden treasures of the Waianae Coast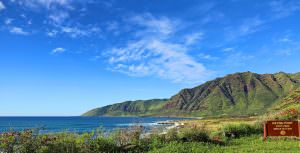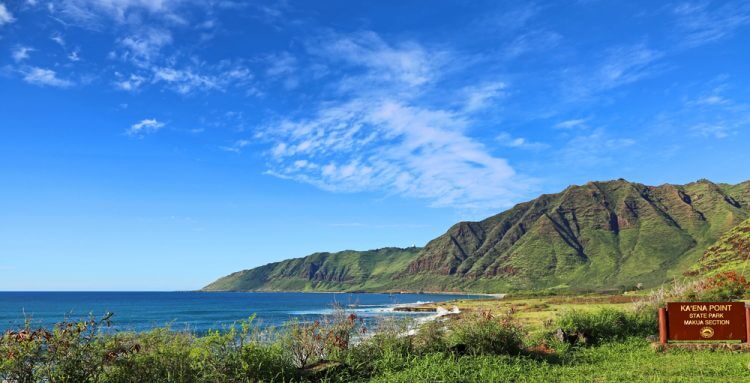 Okay, time to stretch those legs on a glorious hike on the Waianae coast. Waianae is located at the far northwest part of Oahu. Feel free to marvel at the verdant landscape and stunning views of the ocean along the Kaena Point trail.  These are especially breathtaking if you hit up one of the many helicopter tours in the area.
The hiking path follows an old railroad bed to the Kaena Point Natural Area Reserve and Kaena Point Seashore & Albatross Sanctuary. This protected area is home to native plants and seabirds. You may even spot a whale during the winter months!
The six-mile hike should take anywhere from 1-3 hours depending on your pace and your age. If you have a walker, it could take much longer.
Bring sunscreen, a fully-charged cell phone and steer clear of the coast edge, as you may be swept away by ocean waves in a New York minute.  You don't want to be the lead story on the 10 o'clock Hawaii Now News.
Hawaiian historical legend fact:
"This dramatic lava shoreline is said to be the place where souls of ancient Hawaiians would jump off into the spirit world and meet the souls of their ancestors." Yikes!
3. Find your little slice of Heaven on Oahu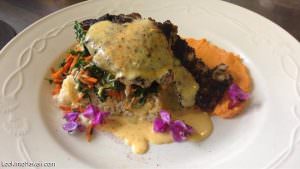 Waianae has more to offer too.
Maybe you're recovering from a nervous breakdown or just need a stress-reducing Hawaiian activity.  Pay a visit to Kahumana, a serene place to get away from it all. Learn about organic farming, practice yoga, and eat farm-fresh food in a tranquil retreat setting. Stay a few nights in one of 17 homey rooms located in two retreat homes.  Who needs Xanax when you've got this place?
This is a great alternative to staying in a crowded, noisy hotel. You will feel your blood pressure go down as soon as you saunter into the place.
The yoga alone will whisk you away to a place of inner peace, a place where a tsunami, a hurricane, your increasing credit card bill, and even your loud and annoying children won't disturb you. Beaches and crystal-blue ocean waters await you a few minutes away. You'll feel like you died and went to Heaven, which, in this case, looks just like Hawaii!
In the mood for memorable Hawaiian food? Try the Kahumana Cafe, which has farm fresh menu and live music on the weekends, or enjoy a night out on a dinner cruise in Oahu.
4. Time to get wet and wild
No, we aren't talking about starring in an episode of the Girls Gone Wild on Spring Break TV series. We're directing you to an expansive waterpark appropriately called Wet 'n' Wild Hawaii, in Kapolei.
After all, you could be that stressed-out tourist visiting Oahu who brought along their loud, obnoxious kids – the kind that sit in the back of the rental car and whine: "I'm hot," and "are we there yet?"
Well, even if your kids aren't brats, it's time to get wet and wild! We're talking about jaw-dropping water slides, turbulent, bone-rattling rides, and other wet and wild Hawaiian adventures that give ziplining in Oahu a run for its money as far as thrills goes. You can finally chill and the kiddies will be out of your hair for several hours! Being the adventurous type, though, you may want to dive into this watery mirthful Hawaiian activity too.
By the way, Wet'n'Wild Hawaii is one of Oahu's top 10 most visited family attractions on the island, according to Best of Honolulu Magazine.
And, why not? The park features more than 25 heart-pounding attractions. So, pump the kids with sugary drinks and junk food and cut them loose to savor the slides like the Shaka – with its 36-foot drop – and the Tornado, which catapults swimmers through the air.
For younger kids and jittery adults with weak stomachs, there is the more subdued Water World Playground, a multi-level children's area full of dumping buckets, kid friendly slides and water cannons. If you ever wanted to pour a bucket of water on your kid, now's your chance. And, no one will call Child Welfare Services.
Don't forget to take a dip in the Hawaiian Waters, a 400,000-gallon wave pool where you can coast along via machine-generated waves.
5.  What's in your wallet? Absolutely nothing!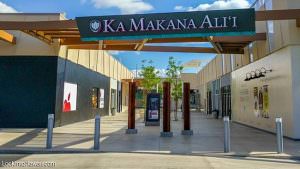 Finish off your Hawaiian adventure by spending what's left of your money at the gleaming new Ka Makana Ali'i,  a 1.4 million square-foot, sprawling outdoor mall in West Oahu that offers up to 180 stores.
There is something for everyone, including several places to chow down at, along with specialty stores and more familiar ones like Macy's, H&M, Forever 21, Victoria's Secret, Bath & Body Works and Old Navy. So shop 'till you drop and even buy your partner a skimpy negligee too at Victoria Secret.  Better yet, persuade them to try the negligee on; just remember to have them take it off and pay for it before you leave. 
6. Sweet Hawaiian dreams are made of this
After you have exhausted yourself shopping, crash for the night at the new, cozy Hampton Inn, located right next to the mall. Now, you have the convenience of sneaking out to the mall to buy more stuff, when your partner is taking a nap, the result of too many Mai Tais.
7. Chase Minnie Mouse around the pool at the Disney Resort
If you have a bigger budget or just won the lottery, (or have someone else's credit card), you may want to book a week at the Aulani Disney Resort in Ko Olina. (Just kidding about the credit card.)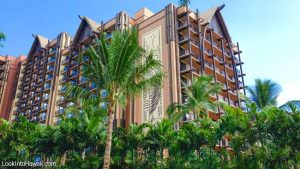 Overlooking the Kohola Lagoon and the ocean, this upscale beachfront property will enamor you with luxurious rooms with tropical-themes. You can sip cocktails and gaze at the sunset at one of several beachfront bars and restaurants, or splash around in one of the elaborate pools (with several waterslides), or 'cannon ball' into one of the hot tubs. Of course, there's a full spa and massages that will turn your body and mind into mush.
In fact, you'll be so relaxed that when it's time to leave, you'll have to be wheeled out of the resort and poured into the airport shuttle. There are plenty of activities for the kids too, including Kids' musical entertainment, movie nights and the opportunity to interact with and harass Disney characters like Minnie and Mickey Mouse.
Okay, so you're exhausted, broke and the kids are screaming at you again. But it's okay because you just had the adventure of a lifetime, and you can tell your friends that there is an abundance of fun to be had in, yes, West Oahu!