Maybe you only have a month to live and you are packing in all the crazy shit you can. Or, perhaps you are simply a risk-taking crazy person who gets charged up by living on the edge.
Either way, the lay-on-the-beach-and-read vacation just isn't going to cut it for you.
If you are visiting Oahu and want to tempt fate with some untraditional activities, there's plenty of options. Get your thrills with these six barely legal Hawaii outdoor activities in Oahu.
If you have the balls.  I'm not suggesting any of these, just pointing them out.
#1: Tan nude
Feeling the urge for sun on your buns? While visiting Oahu's beaches are one of the area's most popular outdoor activities, most require clothing. The good news is there are some places where you don't need a wetsuit and you can drop your garments around your ankles and enjoy being in the buff.
The good news is that you can legally be topless on any of Hawaii's beaches.
However, don't just truck up to a major beach and expose yourself in all your glory, as that can land your naked ass in the back of a police car.
Worse yet, if you decide to drop top on a crowded beach, you risk the wrath of a pack of very unhappy Mommies.
The trick here is off-the-beaten path. Find a beach that is not packed and hike a bit away from the people who are present. Behind a cluster of rocks or next to some trees are both great ideas. Check out Mermaid Cove for a very intimate experience.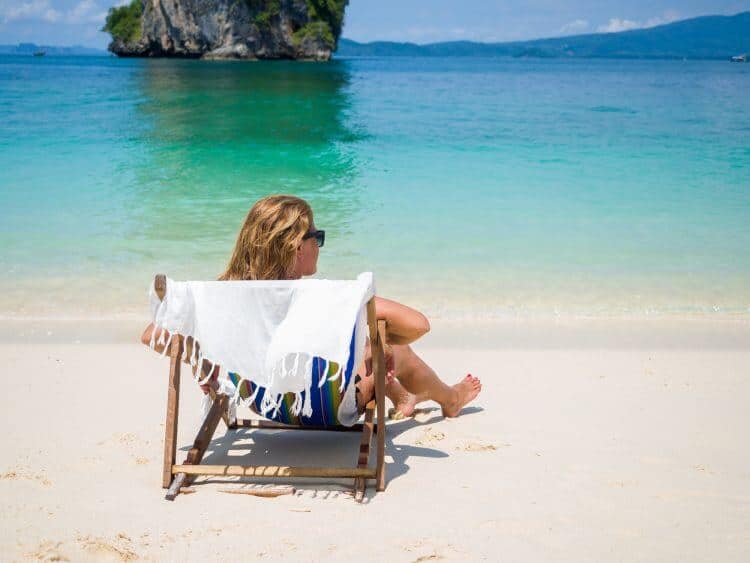 Timing is crucial, too. You will have a better chance of getting away with it at an off-time, like a Tuesday. With a little investigation you will be able to find a place to work on your no-tan-line tan.
#2: Hike up the Haiku Stairs
If you burn your coconuts while sunning yourself in the buff, plan a hike up the barely legal Haiku Stairs. This hike, affectionately nicknamed the 'Stairway to Heaven" is a difficult hike on a trail, a staircase, really, that is technically closed.
The trail is literally a stairway that is in itself a wonder to view. If you choose to tackle this challenging outdoor Oahu activity, make certain to have proper gear (like sun hats and sunglasses) , plenty of water, and practice extreme caution. The view during the hike and at the top is beyond awesome and will probably be one of your most kick ass things to do in Hawaii.
If you aren't in great shape, maybe you should forgo this strenuous activity and decide to…
#3: Skinny Dip
There is nothing like feeling the rushing salt water on your bare skin, especially if you are with someone you lust after. While this is frowned upon by locals, there are some places to skinny dip that won't horrify too many people.
The Diamond Head State Park offers an attractive option, but be ready to practice stealth. Try to go in the middle of the week, either early in the morning or late in the afternoon when the crowds have thinned. Avoid whipping it out and skipping merrily through the surf in your birthday suit.
Wade into the water in your swimwear and peel it off once you are chest deep. Frolic around unobtrusively and enjoy the sensation and the naughtiness of being in the water completely naked.
Remember to put your suit back on before you get out, because becoming a YouTube sensation in this manner is the last thing you want to happen.
#4: Enjoy the freedom of a motorcycle
If the open road calls you, a cool outdoor Hawaiian activity is to rent a motorcycle and cruise the gorgeous island roads with the wind in your hair and the, wait a second. You must wear a helmet, right?
Wrong! Hawaii doesn't have a helmet law, so you can really enjoy your freedom ride and feel the salt water air on your skin and your hair blowing behind you. Wind through the coastal roads like you own the place, and be sure to get a selfie. Your friends will be outrageously jealous.
Being honest, we really don't recommend opting for helmet-less riding, but it is technically legal. So, ride at your own risk.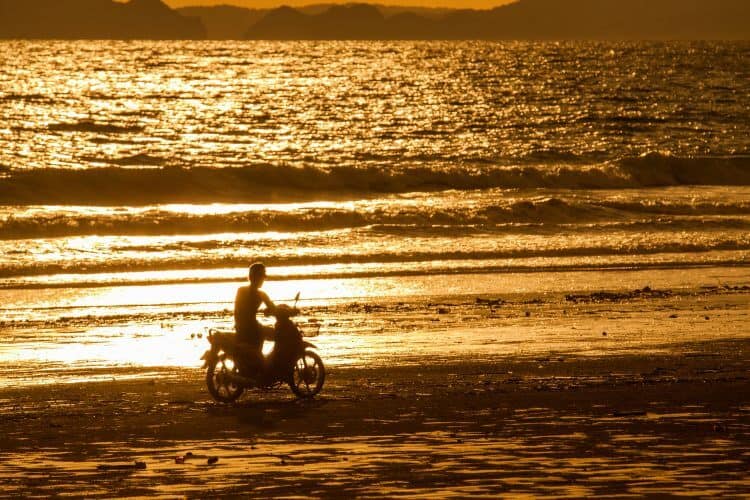 #5: Sneak into Black Point Infinity Salt Water Pool
Sure, you have a swimming pool at your hotel you can use freely, but fuck that! What if we told you there is a magnificently designed salt water swimming pool that looks as if it merges into the beautiful sea?
We are talking about Black Point Pool. If you want in, you've got to be sneaky, because it's made for guests only, which you won't be. The pool is private property and only open to residents and members of the Black Point Association. Don't forget your sunscreen lotion.
If this news only excites you more, plan on tiptoeing in to take advantage of this exclusive, one-of-a-kind activity in Hawaii. Angle to get past security, see this pool and take a dip. If you are successful, consider yourself one of the few who were able to make it. And don't get comfortable, because security will be there in a few minutes to toss you out. Still, the story and the pics will be well worth it!
#6: Smoking pot.
When it comes to things to do in Hawaii, remember that the charming state has legalized marijuana for medical reasons. Not really feeling sick? Maybe you can score some anyway!
While recreational toking IS illegal, it's possible to find a source in Oahu that will help you out. Don't try to buy it at the legal shops, because, without medical need, you'll get nowhere.
Ask around on the low down, either to cab drivers or tour guides and see if you can get a connection. Looking for some good weed has its risks on the island, so make certain it's worth it before you seek it out.
If you are visiting Hawaii, these six Oahu activities can rev up the excitement and thrill of your trip and take living on the edge to a whole new level.
Whether your tastes err on the safe side or the barely legal, or a mix of both, there are certain to be a variety of outdoor activities in Hawaii that leave you tan and relaxed and with hilarious and memorable stories to share with the friends who chickened out.
Do you have any other ideas for living on the edge in Hawaii?  Drop a comment!!