The Hawaiian Islands generally have a reputation for being a sunny utopia that comes with an exorbitant price tag–the proverbial "paradise tax".
Fret not, sun-seekers on a more frugal budget…there are legal loopholes to get around pretty much everything. Luckily, with a bit of insider local knowledge, you do not need to worry about bankruptcy in addition to possible depression and existential breakdowns once returning from your Hawaiian vacation.
Continue reading for a list of ideas to keep your holiday affordable, authentic and so you can hopefully have a few stories up your sleeve to embarrass your children one day.
1. Lounging by the pool at a fancy(ish) hotel
And, by fancy hotel, we do NOT mean the Four Seasons. But, there are plenty of 3 star hotels that are a cinch to park at for free and wander onto. Simply walk around with an air of holiday-taking confidence, grab a chaise lounge (for best results, bring your own towel, since the concierge may ask for your room number if you try to retrieve one on premises), order a cocktail from the bar (pay in cash) to show your support and enjoy the amenities and fantastic island vibes.
Once you are ready for a nap in a real bed, return to your airbnb and still have money to fill up the gas tank for another adventure the next day.
2. Enjoy the Great Outdoors
What better way to enjoy some of Mother Earth's finest nature than sleeping outside in it?
But, you were only planning on packing a couple of bathing suits in a backpack, right? We totally understand not wanting to lug a tent around between layovers. That is why we recommend the "Rent-A-Tent" method for all of your camping needs. Here's a list of "beach must haves" you can bring with you.
Simply pay a visit to your favorite big box retailer, purchase the smallest tent possible and use it with the upmost care and consideration (seriously). Wipe it down, keep adult behavior elsewhere and take time to repackage to its original quality. When the time comes to leave this paradise, simply return with receipt letting them know your camping trip ended up being cancelled.
Learn about the best times to visit Hawaii throughout the year.
3. Devour local cuisine
Hawaii is renowned for having some of the most incredible local cuisine- a favorite of ours is the legendary plate lunch. Consisting of white rice, mac salad and your choice of a smoked meat.
If you prefer a little more color on your plate, try lau lau, traditionally pork wrapped in taro leaf. If you find yourself on Oahu, for the love of Pele, get yourself to Kaneke's and fill up for a reasonable price, or experience a traditional Oahu luau. There is outdoor seating where you can get lost in verdant mountain views. And you will most likely have leftovers for when the hunger kicks in after another splash in the Pacific.
4. Drink local, yocal
While we are on the subject of sophisticating our Hawaiian palates, no voyage to the Hawaiian islands is complete without getting a bit of a buzz on.
The Big Island boasts Kona Brewing Company a microbrewery well-known for acclaimed Big Wave Golden Ale, Castaway IPA, Pipeline Porter among many others.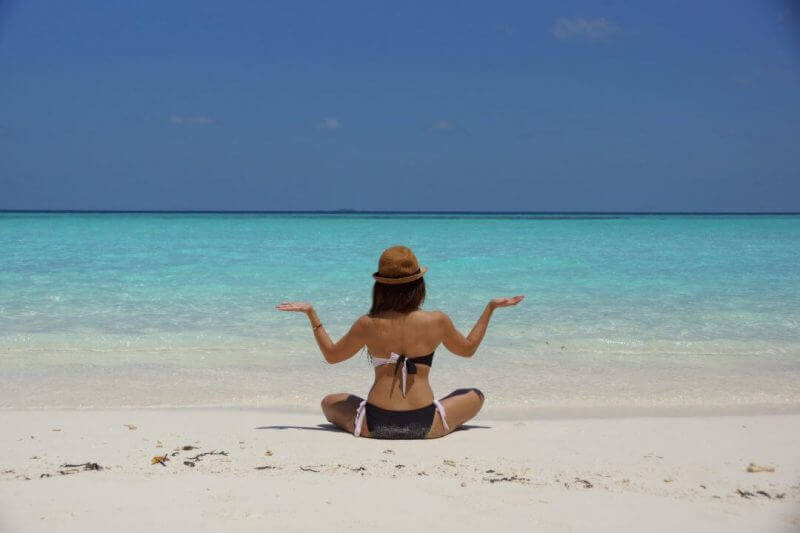 A second location can be found at Koko Marina Center in Hawaii Kai on Oahu. Kauai and Maui also have great spots to get your sip on- Kauai Beer Co and Kohala Brewery, respectively. Check websites and social media accounts for happy hour specials on both food and drink!
5. Free Your Mind

Of worry…and the rest will follow. The stereotypes are true. No matter which island you find yourself on, it is not the place to be filled with anxiety, a sense of urgency or any stress.
The magic exists in the land, so wherever you end up, take a deep breath, marvel in the stunning natural beauty, and sure, upload a photo or two to your Instagram account.
There are a myriad of used bookstores throughout the state- grab a cheap paperback novel, some sunscreen and a towel for a perfect afternoon. Download some reggae jams onto your phone and plan a leisurely scenic drive (hopefully you have rented a vehicle from Discount Hawaii Car Rental – their rates are insanely cheap).
We recommend the Road to Hana in Maui or Red Road along Big Island's Southeastern coast. You will find local fruit and smoothie stands along your way- stop for snacks and to support small local businesses and farmers.
Keeping these ideas in mind, you and your friends/family/lover/boy toy you met last night are pretty much guaranteed to have an epic adventure in the middle of the ocean. You do not have to be wealthy to enjoy your time in this wonderland we call home.
Flights can be expensive, but do your homework- many credit card companies offer airlines mile bonuses after spending a specific amount of money on the card, maybe even enough to fly to Hawaii for free!
Sticking to your budget (or scoring with our freebee suggestions) can actually be enjoyable and ensure that there will be another return trip to Hawaii in your near future.
Still not enough? Check out these 10 free things to do on Oahu!
What about you?  Do you have any ideas for enjoying Hawaii on a tight budget?  Let us know in the comments section below.