Hawaii is a paradise for many, but ask anyone who lives in the islands or even comes to visit for a short period of time, you will realize that everything is expensive.  When you buy a gallon of milk for $10, that isn't a tourist trap, that's the cost of living here.
When you're coming to the islands on your dream vacation, you know you're going to dump some dough on a variety of things. You'll accept some of it as the cost of vacationing in paradise.  Other costs? Let's just save you the money now, so you at least enjoy a few more beers at the beach without complaining about how you just got ripped off.
Let's define a rip-off, because some of these are just simply pricey, but still really cool experiences.  So, we aren't saying to not do any of them; we are saying to remove the "rip-off" component of unreasonable expense with some of our suggestions.  For many, there are the five Hawaiian activities not worth the money, most likely because of unrealistic expectations.
Hawaii Dolphin Experiences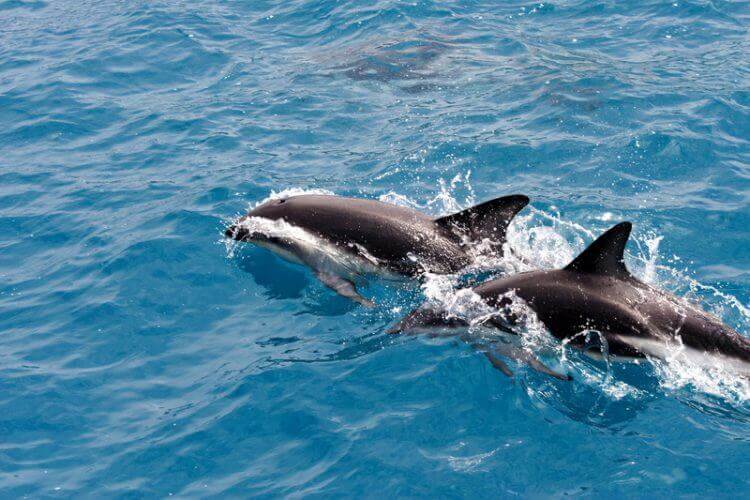 If you have ever been to Sea World or larger aquariums around the country, Oahu's Sea Life Park is a small attraction, in comparison. Local children enjoy field trips here and spend time learning about the Hawaiian ocean ecology, conservation and rescue. 
But, if you're looking for a big show, you might be upset about spending $35 per adult and $25 per child. Swimming with a dolphin is cool, but maybe there are some ways to not have you stand in a line to pet the dolphin for $129 a person.
Remember, I want you to keep things in perspective.  If you are there to learn more about the Hawaiian waters, the fish, mammals and birds of the islands, you will be entertained.  Look for coupons and book ahead of time, to make the most of the event. 
If you want the most authentic swim with dolphins adventure in Oahu, check out the tours off the coast of Oahu where you will take a boat out to where the dolphins swim. 
Most compete in price with the captive dolphin experiences on the island, but get you into nature to interact with the playful creatures in their environment.  There is the risk that the dolphins won't come out to play, but you will have a lunch on the ocean and be able to snorkel with some of the diverse Hawaiian fish and turtles.   
Shop for deals online or ask your hotel concierge to save a few bucks, but the ocean experiences feels far less like a rip off than the captive.
Hawaiian Luau Rip Offs
You came to Hawaii and are set on a traditional Hawaiian luau experience. You should be; it's a unique cultural experience unlike any other dinner experience anywhere.  You want the food, the hula and the fire dancers.
We all do, but with prices ranging from $55-$179 per person for dinner, you will want to set your expectations to get you money's worth.  Otherwise, chalk this up to one of the biggest Hawaiian rip offs you'll find.   
Your first expectation should be surrounding dinner.  Make sure you choose buffet style and all you can eat.  Go hungry and be adventurous.  Be prepared for some odd looking dishes.  But, rest assured, there is plenty for you to eat, if you don't want to even try the poi.  From fish to rice dishes and as much tropical fruit as you can handle, get your money's worth in food.
The next expectation is about the entertainment.  While all luau's will have a hula show, not all will be the wild and crazy fire dancing that you have seen on television.  Additionally, ask the concierge about seating.  If you want to be front row to the show, do you have to pay extra or be there first?  This is an all-important consideration to your experience and preventing the rip-off blues.
But a rip-off isn't just about something being expensive.  If you want to spend a day experiencing ancient Hawaii and Polynesia, plan to be somewhere like the Polynesian Cultural Center, where you can spend the entire day participating in ancient Hawaiian games, crafts, cultural history and storytelling. 
This is followed by a great luau dinner show giving you a full experience in many ways.  Regardless of the luau you choose, book ahead of time and try to get group pricing where possible – even if you have to make friends with that quirky family you met at the beach. 
Rip-off or not, we have some insights on crashing a luau.  After all, free is always worth every dime you spend.
Cheap Catamaran Tour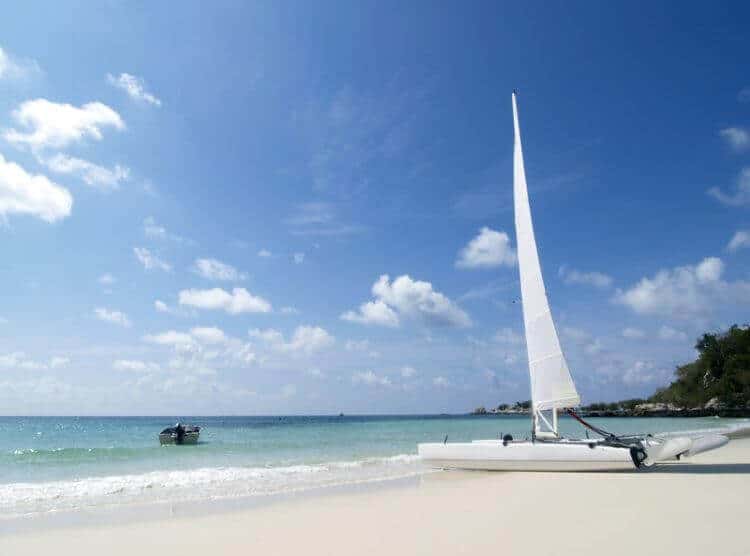 Catamaran cruises set sail all day and evening throughout Waikiki.  You can experience the ocean breeze on your face with the hopes of seeing the amazing marine life around the islands.  Many catamarans are glass-bottomed, so you aren't just praying for a dolphin to leap out of the water while you happen to snap the perfect photo (that we all miss). You can see turtles, sharks and, perhaps the endangered monk seal, among the tropical fish on the Hawaiian reefs. During the months of December through May, you might get lucky enough to see humpbacks breach.
So here is the thing, for big buckaroos per person, if you are hoping to see dolphins or whales, you might leave the catamaran feeling ripped off and perhaps even a bit green from the swells of the sea.
The key to making sure you feel that the experience was worth the money is to book a catamaran ride based on bigger objectives.  Maybe hiring the hotel sitter to watch the little ones while you and your significant other take sail on a romantic sunset dinner cruise is a great option. 
For those seeking day adventures, there are catamarans that will take you to amazing snorkel spots not accessible from the island.  Do your homework and don't just grab a "cheap catamaran tour" coupon from the dude on the street in Waikiki.  If you look for them, there are experiences to meet the fantasy you have about Hawaii, without making you feel like you got screwed. As always, book ahead and look for deals to save some money. 
Hawaii Submarine Tour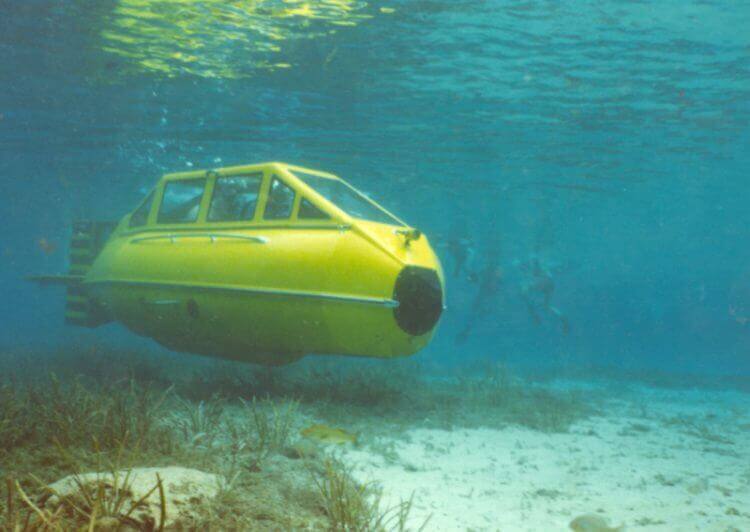 There is a lot of advertising for the Atlantis Submarine tour that takes you on a boat to a real submarine off of Waikiki's shoreline.  The tour shows you ocean bottom landmarks, such as sunken ships converted into conservation reefs.  You will certainly see diverse marine life as the area is protected. 
Keep in mind that this tour is more like a Disney ride than a submarine experience which can leave you feeling a bit jaded.  It is pricey, costing more than $105 per adult, depending on the package you choose. The submarine is on a track.  You won't have space to move around, so you will have to rely on your peephole to be where the action is.  Otherwise, you will be trying to look past your neighbors head to see through theirs – and no one is made of glass, so this is frustrating.  If you expected more, this is a rip-off at retail price.
Those who plan ahead can get a deal, but this is really a ride for those who don't like to get wet or aren't good swimmers. For those with young kids, this is worth it, simply to watch their eyes light up as they see the ocean floor.  For the money, if you are game, you can do a dive adventure and interact with the scenery. 
Jet Ski Oahu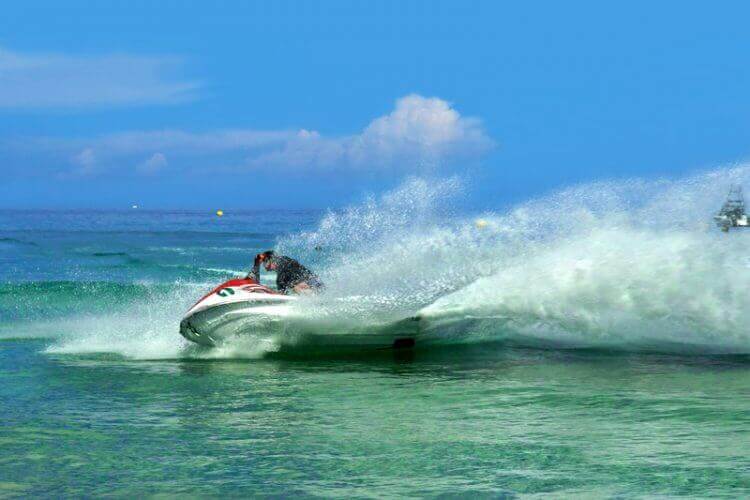 Hitting the Oahu shores on a jet ski sounds like an exhilarating experience.  Indeed, it can be.  But, if you think renting a jet ski will give you free reign of exploring the shoreline in a unique way, do your research.  Some jet ski experiences are jumping on a water track and racing each other.  This may be fine for some who have never been on a jet ski and are excited about experiencing the power of the machine on the ocean.  But, for those with experience on them, you might want something with a bit more freedom.
While rate is important, ask questions about boundaries and where you can take the jet skis, to ensure you are getting the experience you imagined in Hawaii.  As with all of our attractions in Hawaii, fun is the main objective, but make sure that you do your research to discover what will fulfill your Hawaiian dreams and be worth every penny that you spend. 
Remember that Hawaii rip-offs exist when cost don't meet expectations. Many of the items on our list are great Hawaiian experiences, but do your homework.  And, if you really are on a shoestring budget, check out our other activities that will make your experience in Hawaii amazing and as cheap as possible.