When it rains, it pours. And, there is nothing worse than being stuck on holiday with the rain hammering your windowpane, with everyone throwing themselves around in complete boredom.
We get it.  You have tired of all the 3 letter words in Scrabble.  You have played I-spy until blue in the face, you have picked through an endless pile of macadamia nuts and you've watched all of the terrible Lifetime movies you can handle.
I mean, really, do you want to spend the day watching the likes of these???
Hawaii is paradise, in every weather.  Even when it rains, you can watch the blue mist rising over the lush landscapes, hear the surf roar and fall in love with the pattering sound on your roof. But, flash floods, landslides, giant waves and cracking storms make it tricky to do the outdoor things that you love the most.
Gone are the long languid hikes, reading on the beach and snorkeling in the coral gardens. Rather than plucking the grey hairs from your head or watching paint dry – we have a few short, sharp suggestions for things to do indoors in Hawaii.
Walk Under Water at the Waikiki Aquarium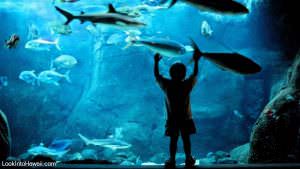 Want to experience the prolific sea life of Hawaii, without even getting your hair wet?
The Waikiki Aquarium is one of those rainy day activities that will leave the board games gathering dust in the corner. Who wants to argue over whether QI is a feasible word in Scrabble or not (FYI it IS a word in scrabble, it's Chinese for the life force of everything, and it's a hot 11 on the point factor), when you could be hanging with sharks and stuff.
In the glorious family friendly aquarium, you can see everything from monk seals in a natural habitat to green sea turtles chilling.  You'll even enjoy blooming coral gardens, soaked in a wild array of color.
Zebra sharks, giant groupers and octopi with flailing tentacles – everything is fascinating. Throw into the mix the fact that you pay just over ten bucks a ticket and you realize that it's way cheaper than snorkeling or shacking up at a bar to drink yourself into afternoon oblivion. This is the perfect rainy day activity in Hawaii!
Annoy Everyone by Learning the Ukulele
The ukulele gets a bad rap.  In fact, it's so bad that 90% of the population want to nuke the uke.
But, on a rainy day, is there anything more romantic / annoying as hell than picking up the little musical instrument and strumming to your hearts content?
Because it's only got 4 strings, it's not even that complicated to learn.  You could definitely cover the basics in one short sharp afternoon blast.
Not only will it kill a few hours, make your family or traveling partner want to bash you over the head with it and provide a cool conversation piece when you get home, ('umm yeah, I totally immersed myself in Hawaiian culture, I even learned the ukulele'), but it is actually a good way to embrace Hawaiian heritage. Not only is it cultural, but it's also a free thing to do in Hawaii. And, even The Guardian thinks that it's cool!
If you hate the ukulele, you can opt instead to make a lei necklace or do a spot of hula dancing or whatever.
Live Like an Ancient King at the Spa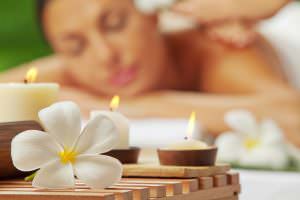 Who gives two hoots if it's chucking it down outside, when you are stretched out on a day bed letting someone rub your shoulders with coconut oil?
Turn a bad weather day into a better body day, by taking yourself unapologetically off to the spa. Rather than playing Go Fish, you can indulge in massages, body wraps, facials, saunas and so much more.
Hawaii is like spa island – its brimming with natural goodies that make amazing ingredients for spa treatments. Hibiscus flowers, coconuts, pineapples, sea salt, algae, papaya – this is all the good stuff!
From the Four Seasons in Kona for a signature Polynesian Niu treatment, to the Grand Wailea Resort in Maui, where seashells are used to bring out your energy flow – you have successfully turned what could have been a waste of a day into something wonderfully positive.
Even for an old cynic, if there is ever a time to embrace healing energy, positive vibes and natural bliss, it's when it's raining cats and dogs and you need to find a reason to justify a $200-dollar day at the spa. Hey, we all know that rainy day happiness has a price tag in Hawaii.
Buy Up a Bunch of Useless Stuff or Something Pretty
Speaking of price tags, you could swap Scrabble, in favor of one of the best rainy day activities in Hawaii – yup, shopping. No one wants to go shopping, when it's scorching outside and the beach is calling. But, once the silver needles of rain start to fall, you can disappear into a plethora of aisles and grab what you need.
Hawaii is actually renowned for being a shopper's paradise. Down in Waikiki, you can hit the ritzy stores of Kalakaua Avenue, to spend up a storm on Tiffany duck egg blue boxes and Hermes Scarves.
Those who don't want to sell a kidney to save themselves from the boredom of a rainy day can hit the discount designer outlets of Waikele or head to Ward Village in Honolulu.
Also in Honolulu, you will find the completely dry Ala Moana Center (AKA Hawaii's biggest indoor mall). Trawl the shops until your feet can't carry you anymore.  Then, head over to the Mai Tai bar for happy hour.
Feast on Heart Warming Foods Until You Can't Move
When it's tipping it down, could there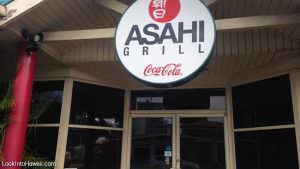 be a better way to spend the day than filling your stomach with all of the wonderful things of life? We thought not.
Normally, when it's hot, all that you want to do is snack on Ceviche and suck ice cubes. Now, it's raining and suddenly you are craving steaming bowls of Vietnamese broth, sizzling fish suppers, custom made coffees and thick cuts of pork stuffed into sandwiches.
The Asahi Grill in Honolulu has an all-day happy hour (umm hello!), so you can start early supping craft brews and slurping hearty oxtail soup to the comforting sound of sports on TV.
If you want something a little more cultural than beer and broth, then, in the same spot, you could track down Agu Ramen for nigori sake and steaming spicy and sour ramen that is sure to warm the very cockles of your heart.
Whatever you do, make the most of it – after ten minutes, the sun will be shining again.

XIM APEX Keyboard Mouse Controller Adapter Converter for PS4 PS3 Xbox One Xbox 360