We are book junkies… especially when it comes to books about the Hawaiian Islands. There are many parties, wild nights out and gala events that we have missed because we have been too busy trying to turn sticks into Harry Potter wands, arguing over the R + L = J theory or trying to decipher if Infinite Jest is actually a masterpiece or a form of torture.
We totally get that while everyone else is out exploring the Hawaiian Islands via package tours, like whale watching, climbing volcanoes and the like – you just want to be stretched out with a mai tai and a page turner. We don't judge here.
We also want to help you achieve that dream.
We have picked out 5 of the best books to flop down in the shade with the best beach blanket, all of which have stories that are definitely worth missing out on an all-inclusive Hawaiian holiday for. You are welcome… (don't tell your family we said this).
Tired of Volcano Tours? Read Under the Volcano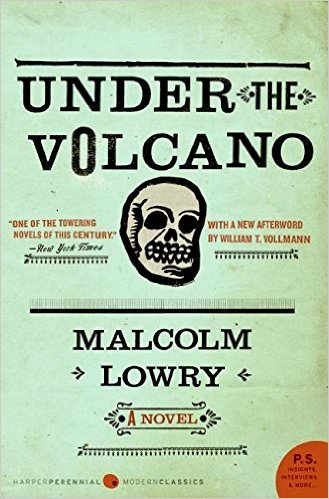 If you are worn down with endless guides about Hawaiian tours of volcanoes, bored to death of gazing into Dante's inferno and sick of watching smoke sizzle and steam, then we have the book for you.
Traverse the rugged slopes of Malcolm Lowry's Under the Volcano. The text may not be set on the shores of the Hawaiian Islands, but the carnival colors and the melancholy of Mexico make for a sublime backdrop.
This is the tale of a former British consul and the last days of his life, as he drinks himself away in a small village in Mexico. Throw into the mix the heady montage of The Day of the Dead festival, an ex-wife and lots of lyrical genius, and you have a book that is sure to be cradled in your arms as the sweet Hawaiian days linger on and on.
Tired of Romance? Try The Descendants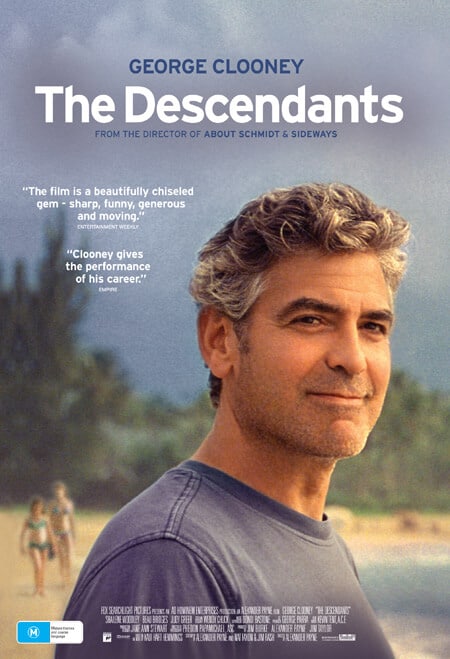 Many of you will have seen the film with George Clooney playing out the tragicomic lead in this anti romantic storm of a story.
If you can't bear to gaze into the eyes of George Clooney (let's face it, since his role in From Dawn Till Dusk, we've been seeking a reason to shun him from society), then simply pick out a hammock and flick through the pages of the book.
Hawaii is the perfect place to devour this book.  Not only is it set in the Hawaiian Islands which makes the lush descriptions of the verdant landscape even more vivid, but it also turns the notions of romance on its head.
This is a romantic paradise.  There are a ton of Hawaii honeymoon tours, candlelit dinners on the beach, and couples frolicking in the sands. Sometimes, you need out – The Descendants gives you that. A book about a wife in a coma, her douchebag husband, their wild children and an attempt to track down the comatose wife's lover, is one of revelry, painful realism and more than a dash of black humor.
Tired of Pristine Paradise? Try Moloka'i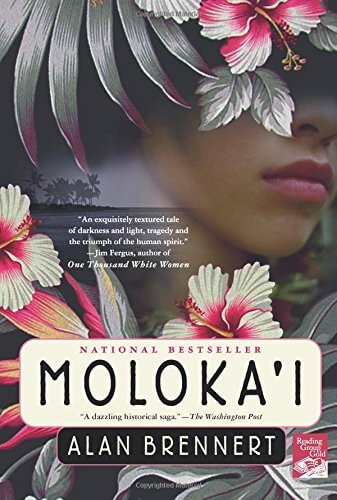 Pristine in its perfection – you can spend days on Hawaii tours, gushing 'Look, isn't this place just AMAZING'. With the perfect green waves, the tropical flowers, the pearly pink sands and the year around sunshine, how could anyone disagree?
But, paradise also has a darker side, and this only adds to the layers of a place. If you want to see the shadowy side of Hawaii, then Moloka'i can help.
It's a fictional account of a girl sent to a real life leper colony on the island of Moloka'I, over a century ago. Its verbose, it's beautiful and its references to history are deeply evocative, ensuring that the facts seep under your skin.
What we love about this book is the message that even though the world you inhabit seems perfect to the eye, there are sores underneath the beauty. And, that even when life falls apart, you can still find pockets of pure joy.
It captures the balance of life and grief and joy and pain so absolutely. It is also a stark reminder that the Hawaiian Islands are more than a fairytale destination, but a real place with a heart that beats. FYI you can even take an offbeat Hawaiian tour to the former leper colony on Moloka'i…
Tired of Happy Children? Try Lord of the Flies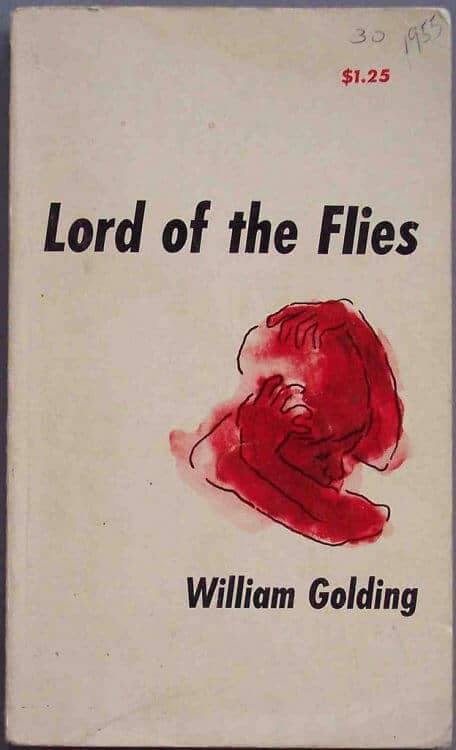 We aren't saying that happy children aren't a wonderful thing.  Of course, a squawking child is so much more annoying than a laughing child. But, sometimes when you look at happy playing children, you wonder how it would all go down, if you stranded them on an island together sans parents.
Well, that is exactly what William Golding thought, when he sat down to pen one of the most important and terrifying books in the whole of English literature.
A group of British school boys get stranded on an unknown island.  Without rules and regulations, they quickly fall from their pleasant human pedestal into bloody savagery. Dreams, dystopia, an unknown beast in the woods, a pigs' head and bullying – what more could you need?
If you want to do nothing for days but lie in a sunny spot, drink beer and gaze in wide eyed terror at the turning pages – then Lord of the Flies is the perfect choice. Afterwards, you are sure to avoid wilderness walks in the jungle and you will definitely pass up a piece of luau pig.
Tired of Swimming? Try Jaws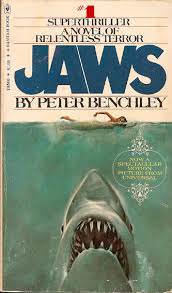 If your loved one keeps pulling you towards the water for another splash session in the waves, when all you really want to do is to collapse in a beach chair and plunge into a good book – then Jaws is the best excuse.
This will literally terrify you, when it comes to getting your head wet.  Damn, we wouldn't be surprised if you kicked and screamed in the shower after this terrifying tale.
Jaws needs no introduction; we have all cowered at the flick of a great white shark terrifying a small American town. And, as you simply cannot get away with hiding out in your hotel room watching Spielberg movies, when you are meant to be on holiday in the sun – you have to make do with the book instead.
But, the book is good! Its darker and more complicated than Spielberg's take and it's got a lot more depth (totally not intended).  This is a story you can sink your teeth into (totally intended). Need even more convincing of the awesomeness of Jaws?
Happy reading!